Clipped! The return of the clip-on earring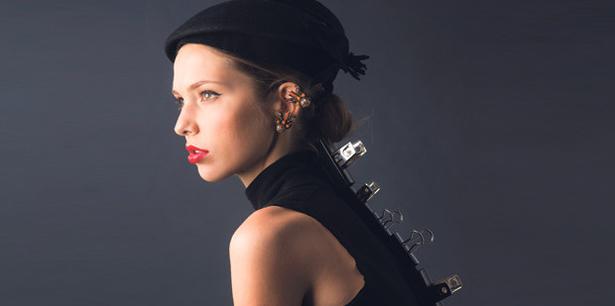 Wednesday Nov. 26, 2014
Conjuring images of the 1980s and childhood dress-ups, clip-on earrings are making a return. An innovation of the 1930s, the clip-on grew in popularity due to attitudes that pierced ears were vulgar. Today, the appeal lies in their no-fuss, off-hand glamour - easy to slip on, and pull off after a big night out, no piercings necessary.
Lanvin, Oscar de la Renta and Dolce & Gabbana are modern advocates of the clip-on, with statement pieces that reference the style's vintage appeal - although you're more likely to find a timeless pair in a vintage store, like these 1950s' French clip-ons from Tango (pictured).
Constance Cummings, the owner of online vintage jewellery store Love and Object (loveandobject.com), sources gold clip-on earrings from the likes of Yves Saint Laurent, Givenchy and Chanel, circa 1980, perfect for today's modern woman. "The beauty of clip-on earrings is that they can be tightened or loosened depending on the wearer," explains Cummings. "They also allow certain styles to be worn lower or high on the ear lobe, and ear cuffs can be worn with your regular studs.
If you are certain you would prefer them to be worn through your piercing, good quality clip-ons can be easily made into posts."

• Kimberly wears vintage clip-on earrings, $65, from Tango.Marmalade Hats beret $550.Rick Owens top, about $1060, from Net-a-Porter.

Stockists: Marmalade Hats marmaladehats.co.nz, 
Net-a-Porter netaporter.com, Tango (09) 300 7165.
Photographer: Greg Bowker.
Stylist: Dan Ahwa. 
Hair & makeup: Shirley Simpson using M.A.C Cosmetics and O&M. 
Model: Kimberley de Vocht from Red 11.
Stylist's assistant: Danielle Clausen.
Share this: