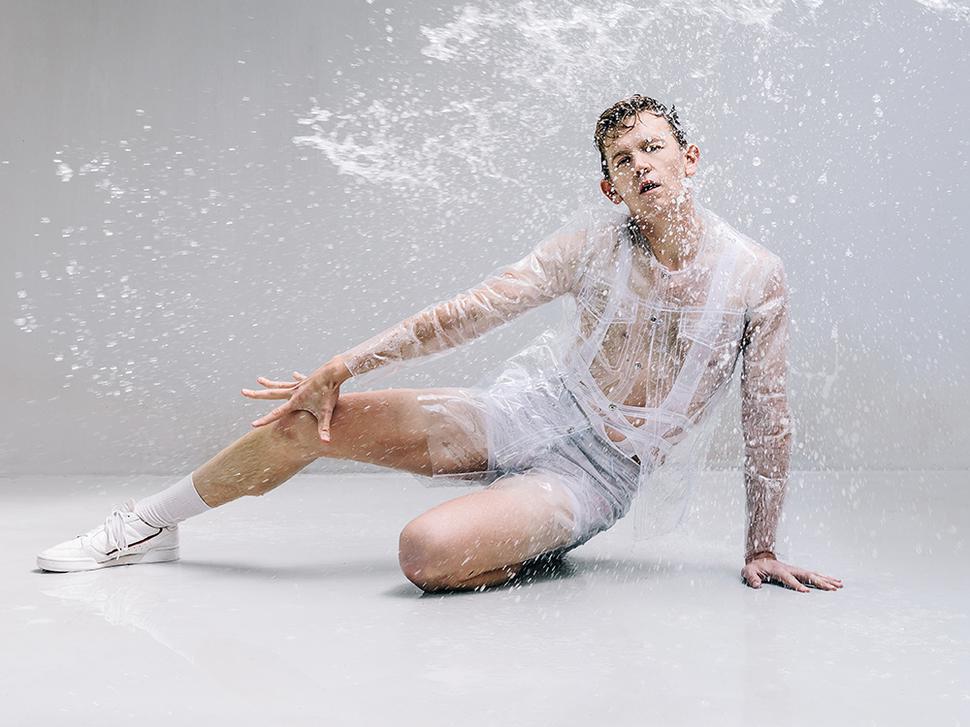 Comedian Chris Parker On His Dream 'Camp' Met Gala Look & New Comedy Festival Show
All the laughs and no pants, don't miss Chris Parker at the NZ Comedy Festival this month
Friday May 3, 2019
Comedian Chris Parker is set to turn a few heads at this month's NZ International Comedy Festival while having fun dressing to "camp" aesthetics. Following on from last year's smash hit Camp Binch his new show Iconique - the making of an icon, has turned to the greats (Garland, Streisand, Parton, LuPone...) for inspiration, including the onstage get-up. And with next Monday's Met Gala theme Camp: Notes on Fashion inspired by Susan Sontag's 1964 essay Notes on Camp set to deliver one of the most fashionably frivolous carpets yet, Chris could easily hold his place on the famed museum steps. 
LISTEN: Podcast with Comedians Alice Snedden & Nic Sampson
What inspired your stage look for Iconique?
Chris: Well let's make one thing very clear, I will not be performing in this see-through plastic jacket and short look that I put together for Iconique as part of the NZ International Comedy Festival (What a plug).The material is sourced from Bunnings and I think people use it to put over their tables when they throw parties for kids. My dear friend Colin Moy designed and created the look, I meet him doing Shortland Street The Musical, which is my first tip for creating any camp look. You have to befriend a designer who is daring enough to go bold. When shooting the image, I sweated buckets, and because the material is nothing less than just plastic, it certainly didn't breathe.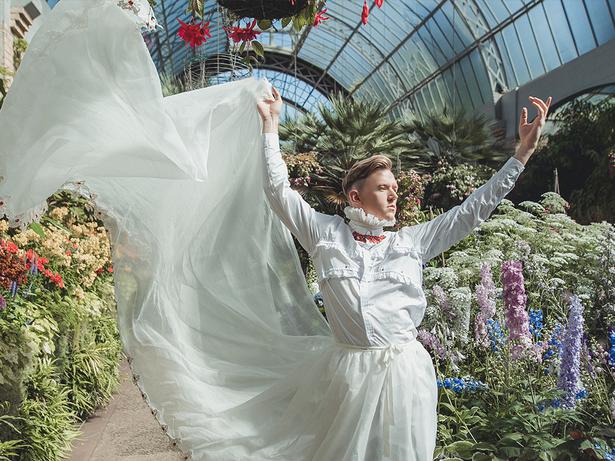 Chris went for linen and leather in last years Comedy Festival smash hit Camp Binch. Photo / Supplied

My go-to look onstage is heavily inspired by the great late Elaine Stritch. If you're not sure who that is, I have one task for you right now, YouTube search: 'Elaine Stritch, I'm Still Here'. One of my favourite musical theatre performers. In the later years of her career, she dressed exclusively in a white silk shirt, and black pantyhose. No pants. A true icon. I just think it's the perfect look and so I've set out to dress the same while on stage as a homage. I performed my last year's show Camp Binch in white linen shirts and these very strange leather tights. So I'm not sure what two textures I'll be bringing together this time. Maybe Vinyl and Hemp? Latex and Lace? Brushed Cotton and Sequins! It's all about those material clashes.

What would you wear to The Met Gala?
Okay so if I was invited to the Met Gala, which I imagine my invite was just lost in the mail? I would definitely wear something by Palomo Spain. The incredible queer designers bring an almost regal Elizabethan sensible to fashion. It's very sexy too, but I think I would rise to the occasion. Beyonce wore one of their looks in an Instagram post to debut her twins. But often the looks are seen on men and non-binary icons. 
What are you hoping to see on the carpet?
Something extremely bold. An incredible Molly Goddard dress or one of the fun Viktor & Rolf spring 2019 couture collection dresses with words on them.

READ: The Funny Guy: Tom Sainsbury
How else can the "camp" theme be achieved?
A sense of humour is important. Camp doesn't take itself too seriously. One of my favourite RuPaul's Drag Race queens was Manila Luzon. Her looks were cheeky and funny, as well as elevated. I want a little tongue in cheek on the red carpet. Maybe a dress made out of red carpet!
• Iconique will run from May 7-11 at Loft at Q Theatre, 305 Queen St. Tickets at Qtheatre.co.nz
Share this: