Style Q&A: COS Menswear Designer Christophe Copin
With COS's arrival on our shores, the brand's menswear designer shares his current design priorities and how COS is coping with coronavirus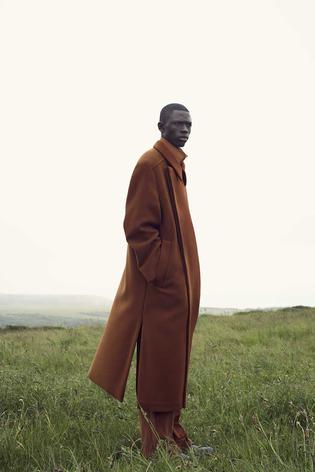 The arrival of fashion label COS to New Zealand prompted exclamations of excitement from fans of the brand, and it is sure to win over many of those who haven't come across it before.
Known for its design-led wardrobe staples, COS (which stands for Collection Of Style) first launched in the UK in 2007 as part of the H&M group, expanding into the Middle East, Asia, Europe and the United States before opening in Australia in 2014.
Now, six years later, COS is finally open in New Zealand with its first store in Auckland's Westfield Newmarket and a second location in Commercial Bay to open later in the year. 
With its preference for natural fabrics like wool, cotton and silk, and often draped or oversized silhouettes, COS offers functional yet artful, timeless and high-quality pieces across womenswear, menswear and children's clothing.
READ: Opinion: Why It's Time To Rethink How We Shop
The menswear is an especially exciting addition to our retail landscape, providing New Zealand guys with polished, fashion-forward yet easy-to-wear pieces in premium fabrics and cuts.
The current aesthetic of COS' clothing for men can be attributed to head of menswear design Christophe Copin, who has been with the brand since 2017.
Prior to that his CV boasts experience with fashion houses Maison Martin Margiela, Hermes, Yeezy, Balenciaga and more in various design and creative direction positions. 
It's currently a complex and challenging time to be in fashion, and Christophe shares how COS is coping with the current situation, as well as his broader design priorities and thoughts on the general menswear landscape.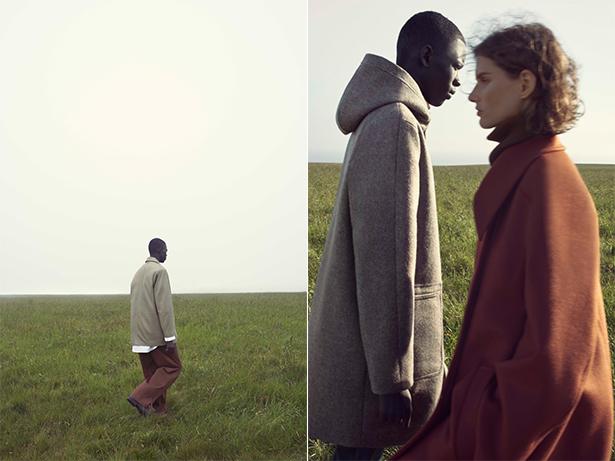 "There has also been a huge shift in what is widely considered as a masculine or feminine design, especially in the last few seasons." Photos / Mark Borthwick

What are you and your team doing to keeping your spirits up in the current global situation?
At the moment we all yearn for kindness and positivity and in addition to staying connected, we are taking this time to share creative ways in which we can spend our time. There are numerous artistic institutions, websites and online services to stay connected and inspired, which is now more important than ever, in order to keep our minds working and happy. Sometimes though, it's simply enjoying a nice breakfast or chat, in some ways we feel closer than ever.

Do you have any thoughts on how this situation might change the face of fashion and retail?
This unprecedented situation has already had a huge impact on the fashion and retail industry. It is hard to imagine how it will be once things start going back to normal, but hopefully we will see a shift in consumers' behaviours, together with a deeper understanding and sensitivity around our environmental and social impact on the planet.

Can you tell me a bit about the ideas behind the latest COS menswear collection?
The menswear silhouette in our latest collection is fluid, eclectic and often genderless, offering a minimal feel and easily interchangeable looks, creating a versatile yet functional wardrobe. One of the inspirations for this collection is in fact the tranquil mood of nature, which reflects New Zealand's beautiful landscapes and outdoor lifestyle.

What are you prioritising right now in terms of design?
Right now, as a brand, sustainability and great design sit at the forefront of everything we do. Starting with our patterns and material sourcing, we look at new ways of using innovative, sustainable fabrics, while simultaneously looking at how we can construct each garment in a considered way. Consciously progressing our fabrics, all cotton in the collection is more sustainably sourced — this includes organic, recycled and repurposed cotton. New techniques and technologies have shifted our way of thinking and designing, constantly modernising our collections, whilst staying true to our clean, timeless aesthetic.

How do you want men wearing COS to feel?
We design our menswear collections with our customers' needs in mind, taking time to think about how each garment is worn and what its function is. We don't add any unnecessary embellishments to garments, but tactile details and cut are considered at every stage to make the pieces feel modern yet stylish. We hope our customers feel confident in the collection and are inspired to style garments in a way that makes them feel both comfortable and stylish.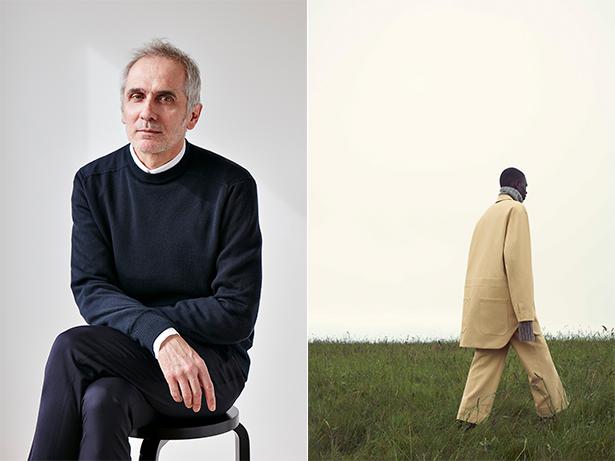 How has the menswear landscape changed, in your opinion, in recent times and where do you think it's at right now?
The menswear landscape is exciting and ever-changing. As trends come and go, we remain true to our core values, creating our own seasonal directions inspired by art and design, however, new innovative materials and techniques have changed the way we approach our designs and there is definitely an interest in the sustainable fabrics I mentioned previously. We have noticed a greater interest in leisurewear for men as well as a need for everyday comfort and with this in mind, we create relaxed workwear designs as well as pieces which reflect a more smart, casual aesthetic.
Menswear and womenswear is increasingly blurring and becoming overlapped – what are your thoughts on this? I know there are unisex pieces but would COS ever release a unisex collection?
There is something about our creative process which is connected to modernity, functionality and tactility that speaks to both men and women, and we have of course noticed a greater interest in menswear as the collections and the general offering expands. There has also been a huge shift in what is widely considered as a masculine or feminine design, especially in the last few seasons. Interestingly our customers shop fluidly throughout our stores and collections and while there are currently no plans to remove physical labels, this is something we really encourage.
In New Zealand, there is a tendency for some men to dress quite casually and maybe be a bit intimidated by the idea of seeming too dressed up or too interested in fashion (hopefully this will change with the arrival of COS!). Do you have any advice for them?
At COS, our collections offer both casual and smart options, to ensure our customers can dress according to how they're feeling on any given day. My advice to these customers would be — don't be afraid to try something new; start with a classic white shirt with a modern take, or a pair of trousers in a new fabric, both could enhance their look without stepping out of their comfort zone. I always recommend going into our stores and taking time to try things on — often you can change a look completely by simply playing with the sizing. Start with those basic everyday pieces and once you are comfortable, start to build on this with additional layers and colourways.
How do you keep innovating within COS's timeless design philosophy?
We always look at the worlds of art and design for innovation, constantly modernising our inspiration processes and staying current with the culture around us. We stay true to our core philosophy but each season we create subtle changes to proportions, silhouettes and details that define character. We are often inspired by something we've seen on our travels or a new exhibition in London where our headquarters are based — as a designer I am always researching.
Coming from Margiela and Yeezy most recently before COS, what were some learnings that you were able to take from those roles to working for a company like COS?
My previous roles gave me a great grasp of menswear design at a time where styling was really changing. It was not uncommon to see men wearing pieces they would have typically worn in the office but in a casual streetwear fashion. This is also something we consider within our designs at COS and we strive to create incredibly versatile pieces that translate into people's existing wardrobes seamlessly but feel elevated and special.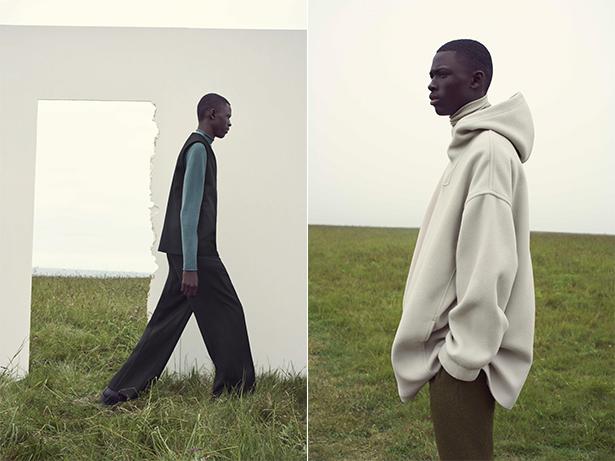 How does the COS customer in the Southern Hemisphere differ from that in the Northern Hemisphere — if at all?
We don't have any differences in the collection, but we see our customers styling our pieces in a multitude of ways all over the world. We urge people to embrace their own personal style — it's always so inspiring to see how someone in London might be styling something differently to someone in Seoul or Auckland.
What, outside of fashion, is inspiring you right now and informing your design sensibilities?
Art and architecture as well as science and design are where we always draw our inspiration from — not only looking directly at the art pieces, buildings or objects, but the creativity and the process of the making. Now, it is of course more challenging — as we are working from home and not in the office, we can't go out to an exhibition, show or performance as we did before. We have more time to think about the creative process, this a new way of working separately, but at the same time we stay very connected.
Working together via teleconference or any kind of connected workplace is key, we think of it as a kind of virtual creative studio, allowing people working from different places. Surprisingly, it is very stimulating as we need to use a lot our creativity to imagine the completed designs, sometimes without being able to touch the garments.
What roles do art and creativity play in a time like this?
In times like these, momentary joys, even in poor circumstances, often come through the arts and collective expression. In a time of crisis and isolation, the role of creativity becomes more central to our lives, whether we realise it or not. Despite the closure of museums, galleries and cinemas, we have been given time, something that we didn't have previously, so I encourage people to take comfort and inspiration from art, music and books at home.
What about fashion?
This situation has created a very touching sense of unity and strengthened our communities, including the fashion industry — we are learning, having to pause some areas and pivot others. I am very proud of COS and the H&M Group for supporting in the best way we can, by using our supply chains to produce masks for healthcare workers which is extremely critical at this time. I strongly believe this is an important role for anyone with these resources and going forward the fashion industry will need to take small steps to ensure style, like every other art form survives.
Share this: