From The Benson & Hedges Awards to Cha Cha Magazine - How Costume Designer Louise Davis Found Inspiration For Astroman
It's a nostalgic trip for the latest co-production between the Auckland Theatre Company and Te Rehia Theatre Company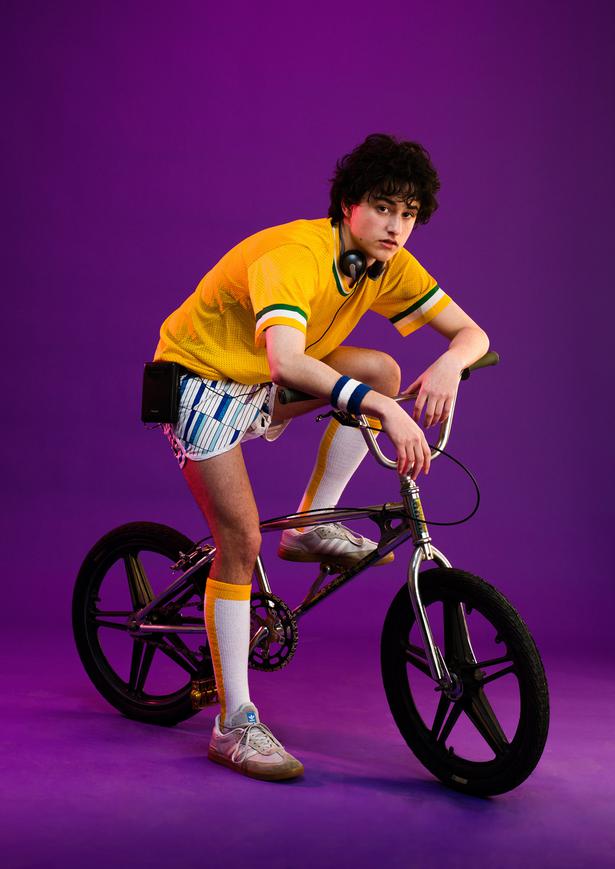 Wednesday March 20, 2019
As one of our most celebrated costume designers,  Louise Davis has worked for numerous productions in various capacities including creative collaborator, stylist and artist. Her portfolio of work includes designing for for television, film and theatre including productions such as Mataku, Motoa, The Feathers of Peace, Merchant of Venice, The Hunchback of Notre Dame, Frontier of Dreams, Kai Korero, Battle of the Noble Savage, Taonga, Tiki Tane music video Tangaroa, Hoki Mai Tama Mā, White Night Parnell and Mihi's Cloak.
READ: How Costume Designer Alexandra Byrne Brought A Modern Twist To 'Mary Queen of Scots'
She has also won several awards including Pasifika Fashion Show bridal winner and has placed third in the Waitakere Sculpture awards. Louise loves to explore past and present materials together, reinventing, mixing techniques with our indigenous fibers, harakeke, to the finest of vintage threads. 
For her latest project Astroman, Louise delves deep into a simpler life in New Zealand during the 1980s, playing with pop cultural references along the way for this co-production with Auckland Theatre Company and Te Rēhia Theatre Company in association with Auckland Arts Festival.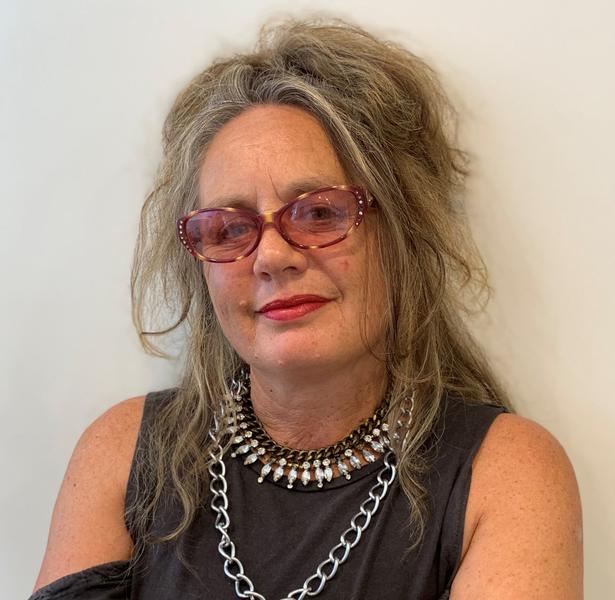 Can you tell us about the process of being involved with this production and what kind of references you were looking at for this? 
It's been so funny. I've had lots of giggles with my friends while looking back at old projects I used to work on in the 80s for inspiration.  The early Benson & Hedges Fashion Shows and my days fresh out of the A.T.I Fashion & Textiles dept, but also referencing my family's & friend's old photographs from that time as well. It was strange times, we had the yuppies, the hippies, the boot boys and boot girls, punk and the new romantics — it was a real mish-mash. A lot was going on in the 80s!
WATCH: Benson & Hedges Fashion Show 1993
What was it like working with playwright Albert Belz on this and what was his vision for how the characters would look? 
It was an honour to support Albert as an up-and-coming Maori artist with his mahi.  Albert is very talented, funny and has a descriptive and colourful way of writing, which made my job easy. He manages to convey a real sense of character.  Albert was also really descriptive with music of the era, which helped me get into the headspace quite a lot.
What was it like working with set designer John Verryt to come up with a surrounding that worked with the wardrobe and vice versa? 
I'd never worked with John before, but he's just lovely. And he's a master — very talented. The sets are going to be absolutely f***ing amazing — it's going to be beautiful! In the beginning, John started off saying things like "I'll tone it down for your costumes..." — but I was like "Hell no!" I said "Bring it on! More is better in my book!" I could really see his vision.
READ: Catching Up With Photographer Kerry Brown
The 80s was such a specific time in fashion, how did you localise this so that it was relevant to how small-town New Zealander's dressed during this era? 
My key reference was my cousins down the line. I referenced old photos of growing up with them to draw inspiration for the small town feel. One thing that strikes me is that back then, most good housewives knew how to sew and they passed this on to their kids. Their machines were their tools, used to create their own style and designs. Fashion designers could easily have come from the regions.
What about the message of this play resonates with you? 
It's a real feel-good play for me. It gives people courage and shows us that in life there is always room for improvement.  I think what resonated most for me was how, when you're young you don't tend to look at the big picture and that who you are when you're young, doesn't necessarily have to define you as you get older.
What was it like working with Levi Kerema as the protagonist? How did you land on the pieces you selected for him? 
Levi is a good looking Maori boy and a really great actor. I loved the opportunity to work with him and admire the process Te Rēhia use to mix more experienced cast members with up-and-coming talent like Levi, to share and support their learning. For Levi's pieces, I knew he'd be in stubbies cause he's on a bike (we can all remember getting chain burn from our bikes because we were always wearing shorts!) and I knew that — being Kiwi kids — they'd have to be in gumboots or bare feet, which I think gives it a real rural Kiwi feel. His character reminded me of my cheeky cousins down the line from Ngati Raukawa, so they were definitely my core inspiration for Jimmy.
WATCH: The Auckland Museum Acquires Miss Crabb's Archives
You've had experience working on the Benson & Hedges Fashion Awards, such a big part of New Zealand's fashion history. Tell us what you did there and what that experience was like.
I worked in B&H for three years in the 80s then went overseas, came back and did another stint when cigarette advertising had banned by the government and it turned into the Smokefree Fashion Awards. I was wardrobe mistress — running a team of dressers backstage, looking after the costumes and the models and doing the final checks before they went out on the runway. I'd travel to Wellington for the show, and then we toured the key pieces around the country afterward. It was amazing — so much fun with all the models, it was like being in a travelling circus of all the beautiful people! This was when we had the likes of Rachel Hunter who was only 14, and Hilary Timmins — they were just babies back then!
My highlight was opening the boxes and seeing the incredible work from people around the country, like Nina Henry and Di Jennings, Susan Holmes and Alison Hutton, and looking after them as treasures — giving them a stage. That was just incredible. In a later show once I'd returned after being overseas for a few years, one of my favourite memories is from an old photo at the afterparty with a bunch of Maori models wearing moko - it was wonderful coming back to New Zealand and seeing them on stage, recognised and brought into the limelight.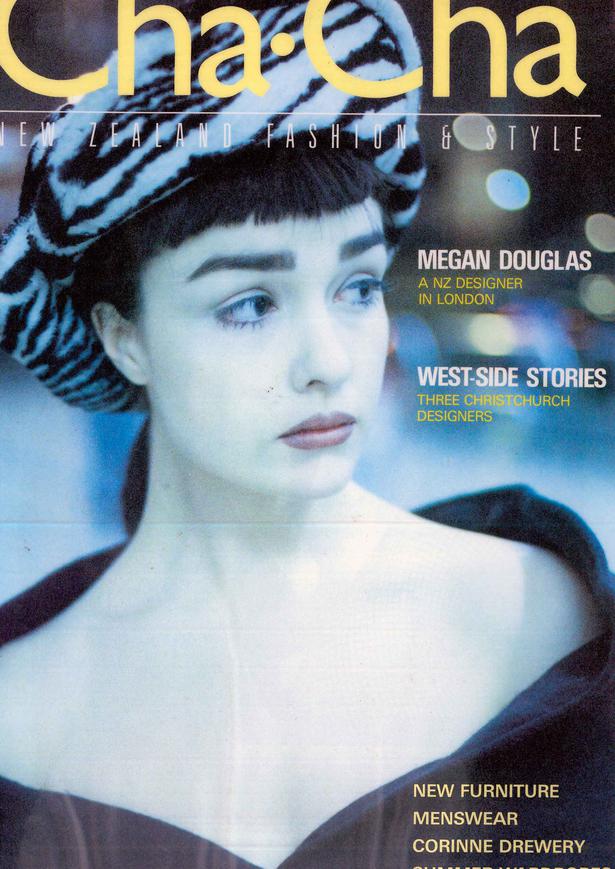 You work a lot with textiles and fibres. Talk us through your passion there and what you love about exploring natural materials and how you bring that expertise to your professional life? 
I feel there's magic quality in fabric that can provoke memories of childhood and traditions and I love mixing the colonial with Maori techniques. I suppose I was fortunate enough with my Maori heritage to carve a bit of a niche in the New Zealand film and TV industry for telling Maori stories. This gave me an amazing opportunity to learn more about my interests in colonial and indigenous techniques and fibres at the same time as I was working. From there I developed more of an arts practice and a real passion for our traditional Maori crafts. Seeing how clever our Maori people are; turning Harakeke into fabric — it just blows me away!
READ: Style & Substance - Five Simple Ways To Be A Conscious Dresser
What are your memories of the 80s in terms of fashion? What was your personal style like back then? 
In those days we shopped at the Cook St Markets, the Central Markets, Marilyn Sainty, Patrick Steel, and Hullabaloo — and for magazine inspiration, we pretty much only had Vogue and Harpers Bazaar from overseas — and locally Cha Cha and More — that was it!
Fashion was all big hair, bigs lips, big shoulder pads, big jewellery — everything was big, fast and shiny. We could run down Queen St with our stilettos on! I wore lots of vintage, lots of Marilyn Sainty and Jag Jeans. I always had bright red lipstick, a bright red bow in my blonde teased hair, Victorian underwear from Cook St Markets, lots of big belts and lace stockings.
Who were your 80s style icons and why? 
People I was drawn to were  Annie Lennox, Allannah Currie, Paula Yates, Siouxsie, Blondie, Sade, Cindi Lauper, Demi Moore and Chrissy Hyndes. It was about individuality, androgyny, courage, being wild, sassy and tough. But more than anything — my best friends were some of the most stylish people around. If there was a party on we would just make our own outfits ourselves, and even to this day, they still have their thing going on.
• Astroman is now on at Q Theatre until April 6. For show times visit www.atc.co.nz
Share this: