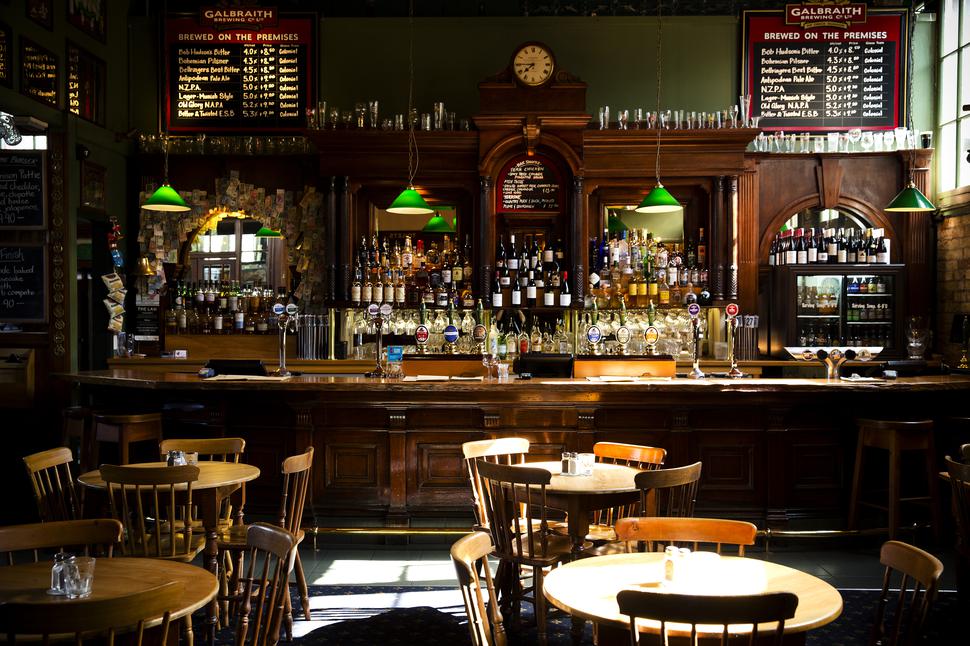 Craving Pub Grub?
Where to find the comforting British experience at home
Sunday April 26, 2015
1. Galbraith's Alehouse
Keith Galbraith's traditional Mt Eden alehouse boasts an impressive array of hand-crafted European-inspired beers. Food-wise, there are more gourmet offerings than the usual pub fare, think pork belly salad, smoked aubergine wontons, and goatherd's pie.
2. The Twisted Hop
Christchurch's most notable British pub was founded by Englishmen Martin Bennett and Stephen Hardman, who create English-style cask conditioned beers. The Hop serves up comforting dishes like lamb backstrap salad, chorizo ragout and fish and chips with mushy peas.
3. British Isles Inn
This bar and restaurant brings a cosy, English trinket-filled vibe to Auckland's North Shore. They serve a good range of European beers alongside classic pub meals such as bangers and mash, lamb shanks and burgers.
4. The Honest Lawyer
Nelson's old-fashioned English pub and hotel boasts a menu of "Kiwi fare with English flair". Opened in 1995 on a small peninsula near the airport, it has an English country feel and a pretty impressive view.
5. The Shakespeare
This long-held media haunt in Auckland's CBD has been standing since 1898. The pub brews its own craft beers, and there is a restaurant upstairs which specialises in classics like ribs, juicy burgers and pizzas.
Share this: