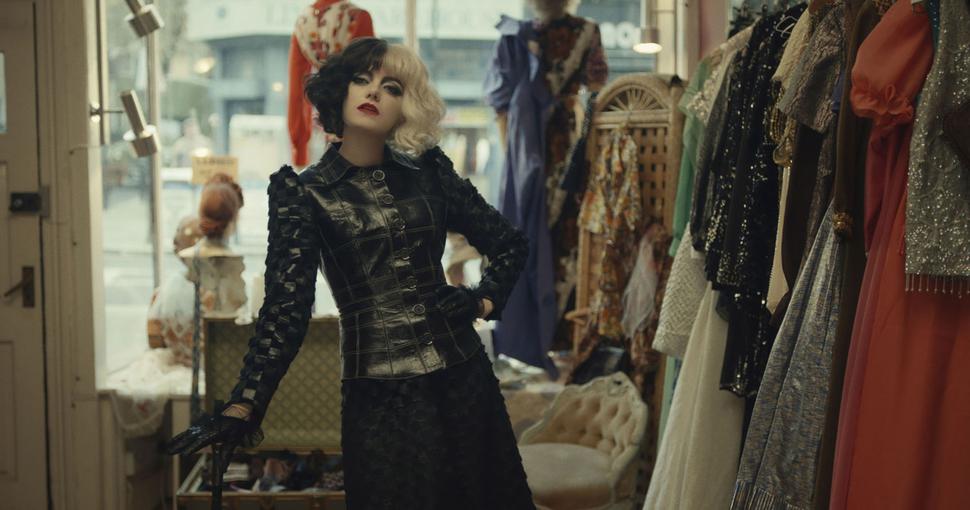 Award-Winning Costume Designer Jenny Beavan's Punkish Twist In 'Cruella'
The backstory of a glamorous villainess gets the screen time — and wardrobe — it deserves
Friday May 21, 2021
It takes a certain creative eye to bring to life characters passionately dreamt up for the pages of a book or a film script.
Ever since Helena Bonham Carter and Daniel Day-Lewis swanned across the screens in Florence in the 1985 film adaptation of E.M Forster's A Room with a View, the name Jenny Beavan has become synonymous with faithful attention to detail and an understanding of visual storytelling through dress — particularly though the ages.
Winning an Academy Award for Best Costume Design in 1986 for A Room with a View, the 71-year-old English costume designer has defined the look and feel of some of cinema's most memorable characters for the last four decades.
READ: Even At 80, Dame Vivienne Westwood's Message Remains The Same
Adding to her cabinet of awards, in 2016 Beavan won another Oscar and BAFTA for her costume work on the post-apocalyptic looks from Mad Max: Fury Road.
Her compelling portfolio of period dramas also includes Howards End, The Remains of the Day, Sense and Sensibility, and Gosford Park — a fitting foundation for her latest work in Cruella, which combines the aesthetics of London in the 1970s during the punk rock movement with a backstory for one of film's most fabulously realised characters — the monochromatic and bonkers world of glamorous heiress Cruella de Vil.
Starring Emma Stone as our protagonist, the Disney film is directed by Craig Gillespie, and is an updated take on the character, introduced in Dodie Smith's 1956 novel The Hundred and One Dalmatians and Disney's 1961 animated film of the same name.
READ: Why The 1930s Suffolk Fashion Of 'The Dig' Is One Of Our New Style Goals
This third live-action film in the 101 Dalmatians franchise — the last two featuring a remarkable turn by Glenn Close as Cruella — makes its debut in cinemas this week.
Beavan chats to Viva about the new film and what it was like putting together almost 50 costumes for Emma Stone's interpretation of the impossibly stylish supervillain and taking inspiration from a radical moment in fashion history.

Hello, Jenny. Thanks so much for chatting with us. Congratulations on the film. When did you know you had an inclination for costume design?
Well, that is a very interesting question. I didn't! I wanted to be a theatre set designer and that's what I went to college — The Central School of Art and Design — to study. My head of department, Ralph Colt, was at the peak of his career as a set designer, and I just wanted to do that.
But by chance, I had met a guy and he'd become very friendly with Merchant Ivory film productions through another friend of his — it was all by chance — and I got involved with them. I went out to India with Dame Peggy Ashcroft to do a tiny film.
At college, we did do costume, but we were always told not to worry, it was all about the set and you could always get someone else to do the costume. So it was never really part of my thing at all. It never occurred to me.
I was more into installations and I loved sculpture. Then I suddenly just decided I was going to be a costume designer and that was sort of the end of it.
I assisted Judy Millcroft on The Europeans (1979) and they asked me to do the next one. I just did it by instinct — and now I'm very fond of it. I love telling stories with clothes, but honestly, it was never part of my game plan, ever.
There is a sense today in our pandemic-riddled world a desire to dress up and, in some instances, escape reality. In relation to Cruella, she makes a very convincing case for this. Can you talk us through some of the fantastical creations you've created for Emma Stone — like the ruffled tiered skirt for example — and how the idea of escaping reality plays a strong theme in her back story?
So obviously, with every film, you're working on for script — so you're really guided by it. We had a very clear script and it certainly had moments that gave me the opportunity to do fun things. The ruffled tiered skirt is such a major moment in the film.
I knew that she had to cover the baroness's car with the red petals. We're also in the 70s, and we all wore military jackets from Portobello Road. I had one that cost me three pounds!
It was red and I wore jeans. So that look is very, very much from the 70s with Dr. Marten boots — obviously. The clothes need to fulfill a function, but she's also at this point where she's got the better of the Baroness. So she's kind of up there as an emperor figure.
Some of those big clothes have a function. They are there to do a thing which is to ruin the baronesses' red carpet moments. And then the other clothes are this arc that is dictated by the script of how she does things. It was a wonderful opportunity to make some really wacky, wacky clothes.
There's a wicked streak that comes with Cruella and really comes through in her costumes. Were you conscious of giving a stark contrast between her and the baroness as they are both chic, but in very different ways?
Yes, absolutely.
From the word go, the baroness is obviously an extremely good designer, but slightly old-fashioned by now. But you know, no question — she's good.
So Cruella can learn from her, but also then go in her own direction, which she would do. Partly because she's born rebellious — which you can see from a small child; and then you see it through her progress. But she's always wanted to do fashion. She's going to accept some influences, but she will definitely turn them her own way, making her very different in style.
Did you draw on any fashion icons or inspirations to help you dream up this particular version of Cruella?
Well, I looked at tonnes of stuff like Vivienne Westwood — all the obvious ones. I looked at magazines, trawled the internet. I found BodyMap (an iconic label from London during the 80s) was particularly interesting because they really put together things in a very interesting and different way.
My own crew were very talented cutters and painters. My textile department who did the breakdown and printing of fabric came up with extraordinary images, which we used in Cruella's show and on certain pieces of fabric. So I had this extraordinary team around me to help create and help push ideas.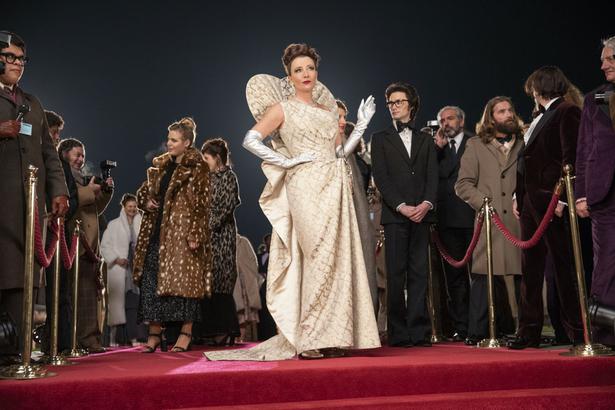 Having worked with the queen of punk herself, did you try and incorporate any of the learnings that you came across or Vivienne's approach to fashion within this project?
I mean, you look at all this stuff and you do moodboards often using images from Westwood and McQueen and Dior and Galliano, and everything really.
Then you start to find stuff — because there's a lot of 70s clothes stocked by costume houses and in vintage markets.
READ: Costume Dramas Are Heating Up On Screen — But Does Aesthetic Accuracy Matter?
So you have all this vintage stuff and then putting it together on a stand to see what works, what might work, and then putting it together on a person — not necessarily the actor. That's how you begin to find it.
But often your real ideas come when you're in the bath, or in the supermarket, or driving somewhere — when your mind is free. But the work you've done will be lodged in there somewhere. And then you can just sort of let it happen. For me, that's when it really happens.
You can do so much sort of grinding away at a desk — but actually, the real ideas often happen when you're going for a walk for some fresh air.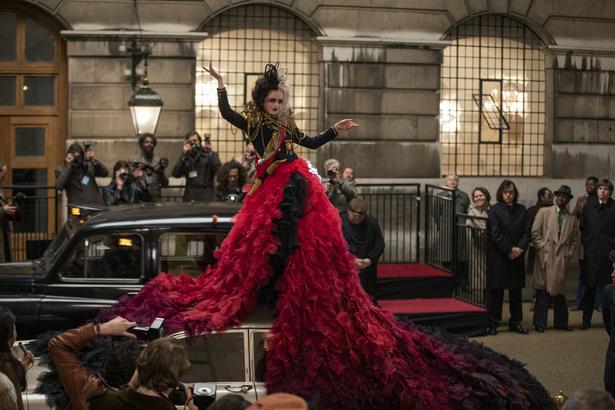 Now Glenn Close's interpretation as Cruella in the 1996 version of 101 Dalmatians was also very stylish and memorable in her own way. Given a lot of Cruella's story often takes place post-war, how did you try and finesse the wardrobe to suit this particular period of the 1970s?
We're a pre-story to the Glenn Close-era and the one designed by Anthony Powell, who was a great friend who died last week, sadly. He was 85, but I never got to show him what I was doing, which I really wanted him to see.
I was proud of what we'd done and I thought it'd be great for him to see where it all came from.
And of course, I was not trying to end up at Glenn Close, but the idea that the character could become her at some point.
The 70s is a good era to do this in, because it was an innovative era, coming obviously out of the 60s, when there was an explosion of fashion and people were becoming much freer and free-thinking.
So it's a really good time to ground the story — especially if it's about fashion and development. Plus, of course, you've got the script, which gives where she comes from and how she developed, living with the boys and pick-pocketing and making disguises.
– 'Cruella' is in cinemas nationwide from Thursday May 27.
Share this: