What Makes a Cult Fashion Item?
The three fashion items everyone's wearing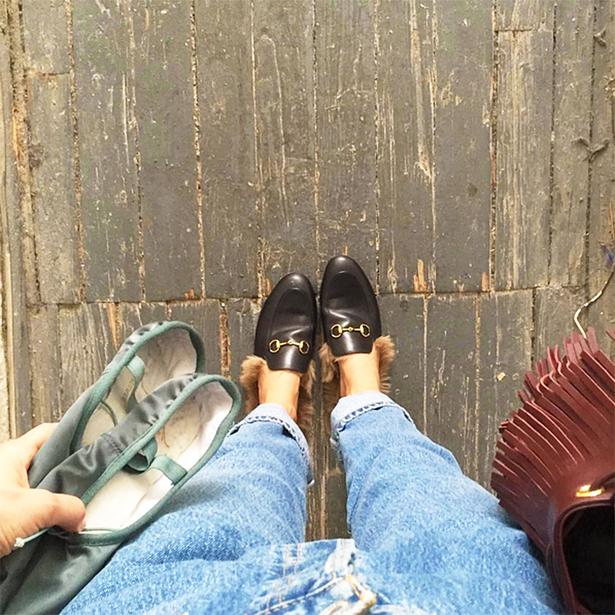 Tuesday March 15, 2016
The three most cultish trophies of the moment seem ludicrous on paper, possibly because, even by the most lenient criteria, they are. However cults have become an important component in fashion. Never mind trends, which waft around on a permanent wash cycle. The cult item is like a comet, shining brightly and, usually, briefly, making an otherwise stylish outfit either look exceptional or very, very silly.
So here are those three: Vetements DHL T-shirt (about $400), a kangaroo fur-lined Gucci loafer (about $1500) and Vetements' frayed hem jeans (about $1900).
Silliness may even be part of the appeal. Today's labels are targeting customers who have everything they could ever need, and most things they want. Therefore elements of perversity and insider "humour" often become cult-triggers. If other people can't comprehend why you wish to pay $375 for a Kenzo sweatshirt emblazoned with a tiger head (the cult of winter 2012), or find Givenchy's $540 Bambi make-up pouch (2013) kitsch, this confirms their status as fashion losers. For a certain kind of fashion-cool hunter, "seeing how something ugly or mass market, like Moschino's McDonald's French-fries phone case, can become designer is an engaging contradiction", says Lucy Willis, senior fashion PR manager at Selfridges. "Subversion of recognisable motifs is like an in-joke for fashion insiders."
READ: 5 Things to Know from Paris Fashion Week
Pricey as these objects are, they represent a relatively affordable way to buy into a hot brand. Timing is all. There was much discussion on the front row recently about whether it was too late to buy into that Gucci mule - at least there was among the four people who still don't have it. Natalie Kingham, matchesfashion.com's buying director, thinks there's still plenty of mileage. "It flew out the first season and we considered not buying it again," she says, "but we all still wanted it, so we bought it again and it still sold out again. It's a great shoe. It's still relevant."
Style.com's Yasmin Sewell agrees. As a buyer at Browns at the start of the millennium, she witnessed the frenzy for Sass & Bide's skinny jeans. At the time Sass & Bide were a tiny, unknown Australian brand. Then Kate Moss, at the height of her cool, wore their jeans repeatedly. "Getting hold of enough pairs became an issue, not just for retailers," recalls Sewell, "but for the label itself."
Provided a brand is big enough, a cult item can be transformative. The success of Fendi's Baguette bag in 1997, which sold 100,000 versions in its first year, not only made it a hot label again but ultimately, in 2001, seduced Bernard Arnault into paying $225 million for a controlling share. It also helped kick start the era of it-bags - in which Fendi continues to excel.
The impact of cult status can be as traumatic as it is initially thrilling. A worldwide cult - and since the advent of social media, most cults now are instantly global - can suddenly attract $60 million worth of orders. For a label turning over $2 million to $4 million that can create serious cashflow issues. "If they're small," says Sewell, "they're often not geared up to produce the quantities required. If they're big, they want to control supply, to keep demand going. It's a constant pull-push between retailers, customers and brands."Sometimes customers accept delays - they will wait years for a Hermes Kelly or Birkin. Yet witness the backlash against M&S in 2013 when its $180 pink coat sold out in weeks.
READ: How Fashion Became Friendly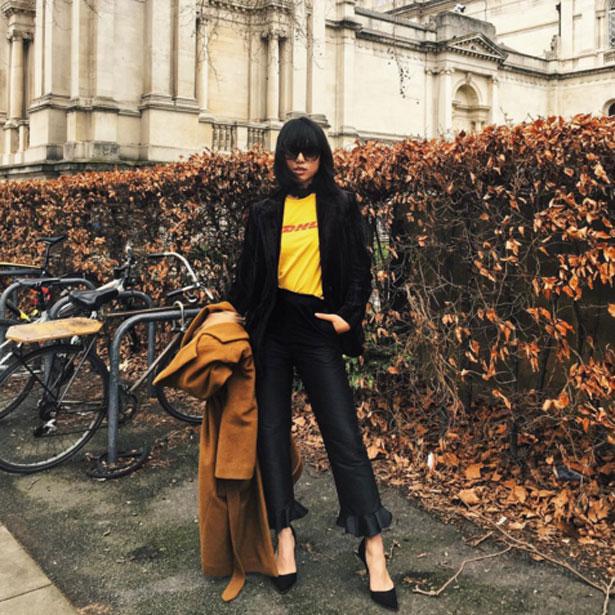 Blogger Margaret Zhang wears Vetements' DHL T-shirt. Picture / @margaretzhang.

If retailers and brands can control the drip feed of their cult, it's a win-win commercial proposition. That's not always possible, however. After a Korean popstar was photographed in a pair, an unexpected rush on Kanye West's $836 Yeezy trainers crashed matchesfashion.com's website.

Eventually, ubiquity becomes the cult's executioner, although even then, it doesn't always die. There will always be a customer who loves it for what it is, even if the label wants to move on. YSL's Tribute shoe - a platform sandal designed by Francesco Russo in 2004, when its ready-to-wear was still called Yves Saint Laurent - became a huge cult and a staple of every Wag's wardrobe. It's still too a big seller for the management not to produce it in new colours each season. The same is true of the Rockstud kitten heel from Valentino, a label whose designers have a knack for minting cults.

Identifying the cult before the entire world is onto it is part of the modern retailer's skillset. "Sometimes it's down to great design - the Balenciaga cut-out boots of a few seasons ago are still desirable now. Sometimes it's because it's right for a particular moment, to do with the way people are dressing," says Kingham. Anya Hindmarch's I'm Not a Plastic Bag is an example of the latter, launched before the financial crash eclipsed concerns for the planet's future. The bag's credentials were secured when it was chosen as the goodie-bag for the 2007 Vanity Fair Oscar night party. When the first 20,000 launched there were riots in some towns - not least because at $10, buyers knew they could make a killing on eBay.

The same could be said, contentiously, of Vetements DHLT-shirts. Previously worn by workers on low wages, they're now an insider's status marker, having been talked up, with zero irony, as a rebellious response to the corporate greed sucking the creativity out of fashion. Moschino's Stop The Fashion System slogan T-shirts were also seen as anarchic in 1990.

Celebrities can help make or break a cult (Daniella Westbrook famously murdered the Burberry check) as can industry insiders. "You can't ignore the power of hype," says Yasmin Sewell. "But you need to gauge it right. At what point does it become the mark of a fashion victim?"

GALLERY: 32 Exceptional Shoes from Fashion Month

Some cult items remain hermetically sealed from mainstream fashion. Others end up influencing millions of copies - thanks to Vetements, this season's denim must be frayed. And because of Miu-Miu's 2015 hit, all cotton blouses must henceforth be ruffled. Dior's $570 double pearl Tribal earrings ignited an entire pearl revival.

One thing is clear: no brand, however powerful, can manipulate a cult, no matter how much it advertises. Nor can they entirely control it. Deaths of cults are often, although not always, swift and brutal.

If talk of cults - of any kind - makes you uneasy, rest assured that, as Natalie Kingham says, for every customer who buys into a cult item there's a customer who refuses because she doesn't want to be identified as part of a tribe.

There's a rational, sane argument that you should only ever buy a cult if you genuinely like it, but since when have all fashion decisions been rational, or sane?

— The Daily Telegraph
Share this: