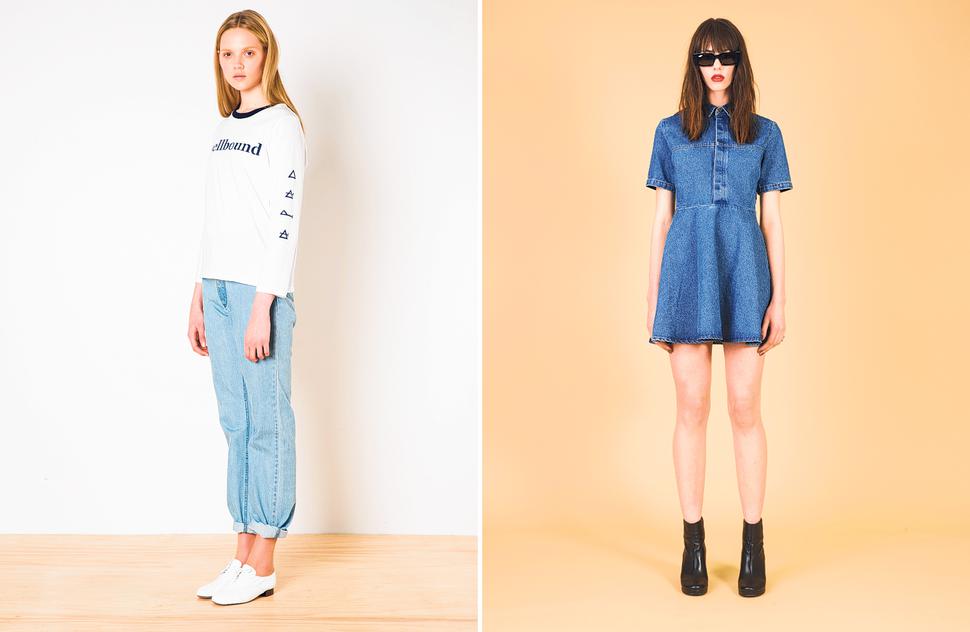 Broaden Your Cultural Horizons
Improve your wardrobe and expand your mind with the cultural inspirations behind some of the season's key collections
Friday Feb. 27, 2015
READ
The All Souls trilogy.
Last season it was Jilly Cooper's bonkbusters, and for winter, Twenty-seven Names turns to the witch-focused All Souls series. Kate Sylvester, too, has gone to the bookshelf for inspiration, with a collection drawn from the words of Donna Tartt.
• Twenty-seven Names top $230, and jeans $350. Ph (09) 360 6127.

WATCH
Twin Peaks.
David Lynch's surrealist show is to return for a nine-episode run, 25 years after it ended. It's also behind Stolen Girlfriends Club's range, with Americana touches of leather and denim, and an appropriately creepy print featuring Laura Palmer's hand.
• Stolen Girlfriends Club denim shirt dress $279. Stockists ph (09) 360 3475.
 
APPRECIATE
Jean-Michel Basquiat.
Finding inspiration in the work of Basquiat is a constant for designers - this season Salasai looks to the irreverent style of the influential 80s artist, with graphic prints and childlike sketches drawn from the street.

LISTEN
Emmylou Harris.
The singer's 1979 album Blue Kentucky Girl sparked a country mood for Deborah Sweeney this winter, with tweedy blazers and autumnal colours. Why Emmylou? "The images I found of her encapsulated exactly the folky mood and country vibe. Her long brunette hair; wrapped in ponchos with ruffle blouses and dresses, boyfriend easy-fit blazers with a knee-high chocolate leather boot - everything I want to wear this winter!"
Share this:
More Fashion / Trends & Shopping