Get to Know David Jones' Damian Burke
As David Jones' general manager of womenswear, Damian will be at NZFW looking for brands to stock in stores in Australia and their latest in Wellington.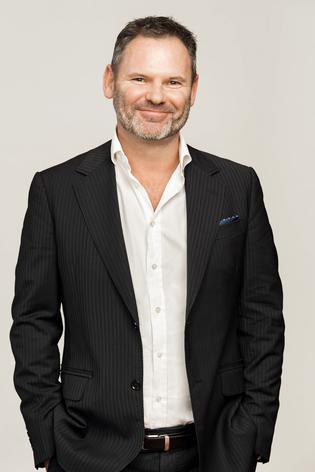 What is your impression of New Zealand design so far?
David Jones has had great success with New Zealand designers and we are very proud of our relationships with Sabatini, Trelise Cooper, Deadly Ponies, Twenty-seven Names, Karen Walker, Kate Sylvester and Saben.
What is your approach to fashion?
Be comfortable and on trend.
How do you choose what to buy from each range?
We work with each of the designers to ensure the right mix of product is ranged for the David Jones customer.
Three designers you are really excited about right now?
Twenty-seven Names is new to David Jones and offering a point of difference to our current line-up. Balenciaga has a new creative director, Demna Gvasalia, and I'm keen to see his take on the historic brand. Camilla and Marc make the best prints for summer dressing and racewear.
READ: Luxury Brands Coming to David Jones Wellington
Five things you couldn't live without?
My partner, phone, good shoes, wine and friends.
How did you get into fashion?
After completing my studies I worked in numerous buying offices, before moving to Sydney as the men's fashion buyer for David Jones.
Favourite moment of any fashion week in the world you have attended?
Dolce & Gabbana's 20-year birthday celebration in Milan.
What advice would you give to designers starting out?
Understand your customer, have a point of difference and know what they need in their wardrobe.
We are envious of Wellington having the first New Zealand David Jones store — when will it come to Auckland?
At the moment we are focusing on consolidating our position in Wellington and have no current plans for a store in Auckland. Personally, I love the city and would love to see us open here one day.
Share this: