Meet the Team: Danielle Clausen, Editorial Assistant
Meet Danielle Clausen, who will be on the ground at New Zealand Fashion Week 2016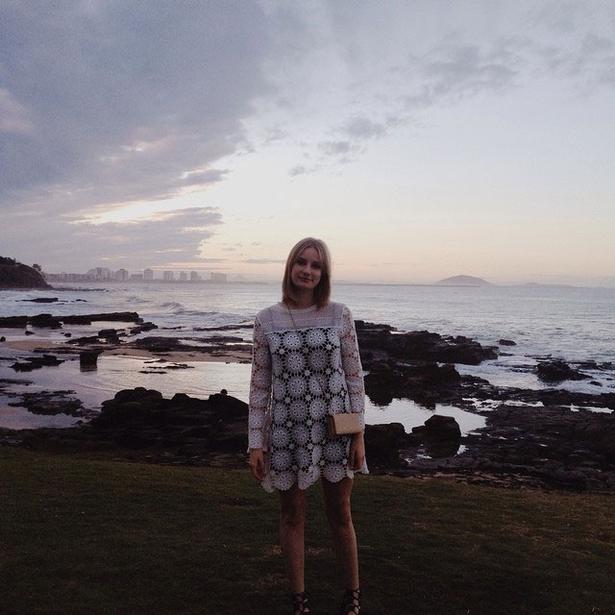 Saturday Aug. 6, 2016
What do you do at Viva?
I'm the editorial assistant, which means I could be doing anything from picking up the mail to styling an online shoot. Day-to-day I write content for print and online, put together spreadsheets, pester the mailroom team, head out to source and return items, assist on shoots and compile product pages. I love that I get to work across a wide range of things and there's always something new around the corner.
Where were you before Viva?
I was studying and working as a stylist. I finished up my Bachelor of Design majoring in fashion at AUT last year. I love the understanding of garments and industry that it gave me, but I never took to sewing all too well. I've been here at Viva for almost six months now and it's flown by so fast.
What will you be doing at Fashion Week 2016?
Going to the shows, taking party photos, styling a shoot and helping out the team where they need me.
What's the best part about Fashion Week? 
Seeing the clothes, dissecting the collections and getting an idea of what next winter will bring. 
And the worst?
Not having enough energy to enjoy the after parties; disappointingly I'm usually ready to crawl into bed by this point.
What's your favourite fashion week collection to date?
When Juliette Hogan and Twenty-seven Names had a joint show in 2009, I loved the capes with bows and thick cat-eyes. I interned for Juliette the following winter when the collection was in-store, furthering my obsession.
How did you get your start in the industry? 
I started working retail for Juliette Hogan when I was 17 - her workroom was above the store at the time, meaning I got to see how it all came together, things like helping out backstage on her shows and fit modelling. Through Juliette I met Rachel Morton, she tried looks on me that she was putting together for an upcoming lookbook, and soon after I began working as an assistant stylist.
Favourite part of your job? 
The best part would have to be learning from the team around me. 
Least favourite part of your job?
When I forget to get a GST receipt whilst picking up lunch on a shoot.
What's your second career option? 
When I was a kid I always thought I wanted to be a marine biologist, but that didn't last long. Realistically my back-up would be something related to physcology.
What are you favourite websites/magazines/news sources outside of Viva?
I love Self Service for the imagery and its pared back approach. Vogue Paris is another that I love, although I can't read French, good thing their content is translated online. Also Business of Fashion to keep me in the loop and read about wider perspectives of what's going on in the industry.
What's your weirdest party trick?
I can dislocate my shoulders, simultaneously or independently, with mixed reactions.
Share this: