Danielle Tries It On: Wynn Hamlyn
Fashion student and Viva intern Danielle Clausen showcases the work of young designers to watch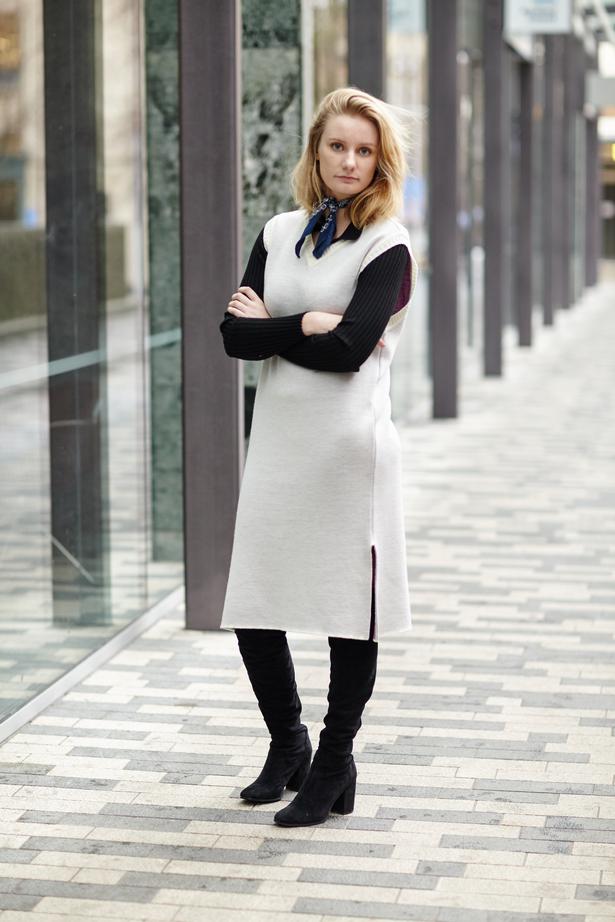 Tuesday Aug. 25, 2015
Wynn Hamlyn's aesthetic is something that keeps you on your toes, his clothes feel contemporary, crafted and slightly mysterious. He made his NZFW debut this year, showing his A/W 16 collection as part of the Choose Wool group show. NZ made merino knitwear in the form of midi dresses, cropped sweaters, skirts and ribbed polo tops challenge any preconceptions you might have about wool.
Knitwear is just the beginning, however. His spring collection sees a clever use of textural velvets, silk satin and coloured suede leather.
Indulging my safer side, I'm wearing a white jacquard knit dress layered over a black ribbed polo. A comfortable and easy look that you can throw on and let the silhouette do all the work for you. Never one to forget the details, the dress has a red and purple birdseye backing – visible at the armhole and side splits. It's touches like these that make a Wynn Hamlyn piece something that you want to keep forever.
Share this: