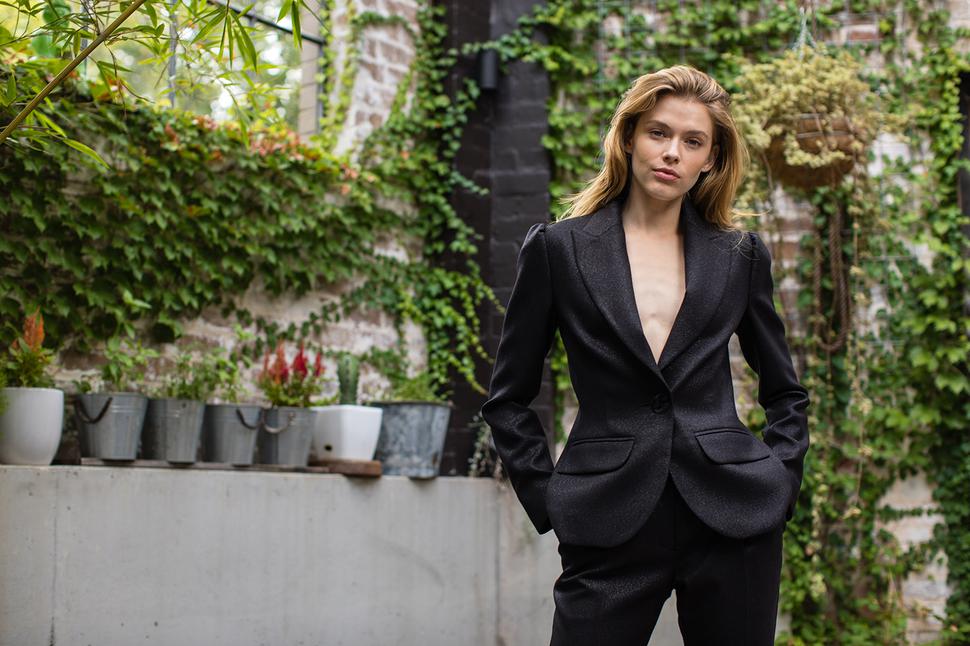 Meet David Jones' Newest Ambassador, Victoria Lee
The down-to-earth Australian model talks style, inspiration and staying centred
Wednesday Feb. 28, 2018
The suburban streets of Annandale are quiet on this typically warm Sydney day. But in the beautiful tree-filled courtyard that is serving as the day's base for the press shoot to launch the David Jones autumn/winter collections, it's anything but.
David Jones' newest ambassador, Victoria Lee, is calm and upbeat amid the flurry of activity. The down-to-earth Australian model joins Jessica Gomes and Adam Goodes in the role.
READ: Model Naomi Shimada on Diversity and Self-Acceptance.
"It's honestly incredible," she says when we sit down between shots. "I'm just beside myself. David Jones is like a family and they've made me feel so at home — this whole experience has been wonderful."
With a career spanning nine years that's included travelling internationally, walking in the Victoria's Secret runway show, and appearing regularly in Harper's Bazaar and Australian Vogue, Victoria says she feels grounded and happy at this stage in her life.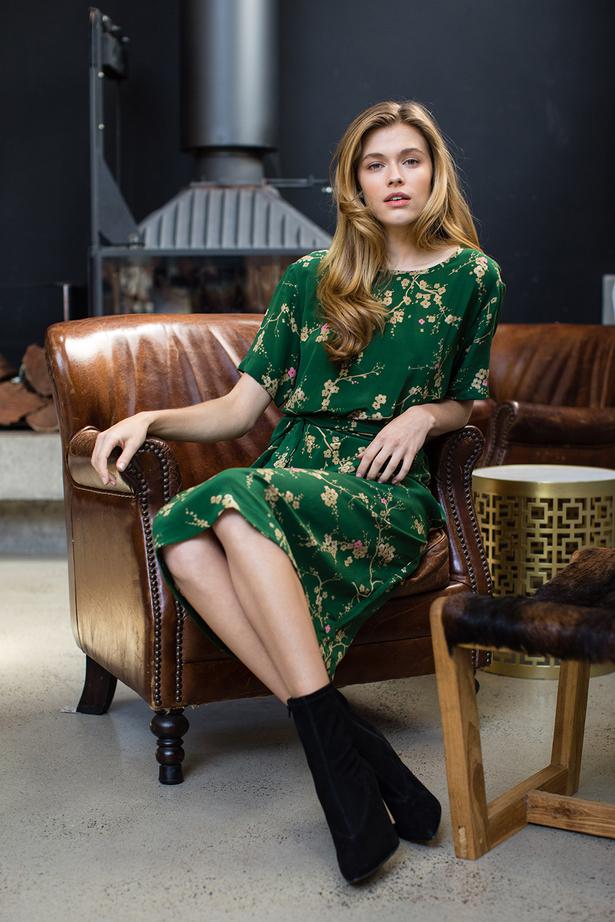 "I'm comfortable in my own skin, and I've worked hard throughout this time so I like to think I have a bit of experience behind me and knowledge of the industry, and that just makes this all the more special."
Growing up in the rural New South Wales town of Narrandera seems to have had a positive impact on Victoria, imparting on her a down-to-earth sensibility and appreciation of nature.
"I feel so grateful to have grown up the way I did," she said. "Swimming in the Murrumbidgee River, and running around in the open space with my family and friends."
Another new recruit for the retail giant —which will open in Newmarket next year — is Kate Sylvester, who joins New Zealand labels Maggie Marilyn, Karen Walker, Sabatini, Deadly Ponies, Lonely Lingerie and Huffer.
READ: Kate Sylvester's Hong Kong Travel Diary.
Kate Sylvester showed its latest collection Electric Dreams at David Jones' biannual collections launch show earlier this month, and the Lurex suit (pictured, top) is the perfect way to embrace this season's suiting trend.
"The woman I had in mind when designing this suit is strong and intelligent, reflecting the spirit of the Electric Dreams collection," said Kate.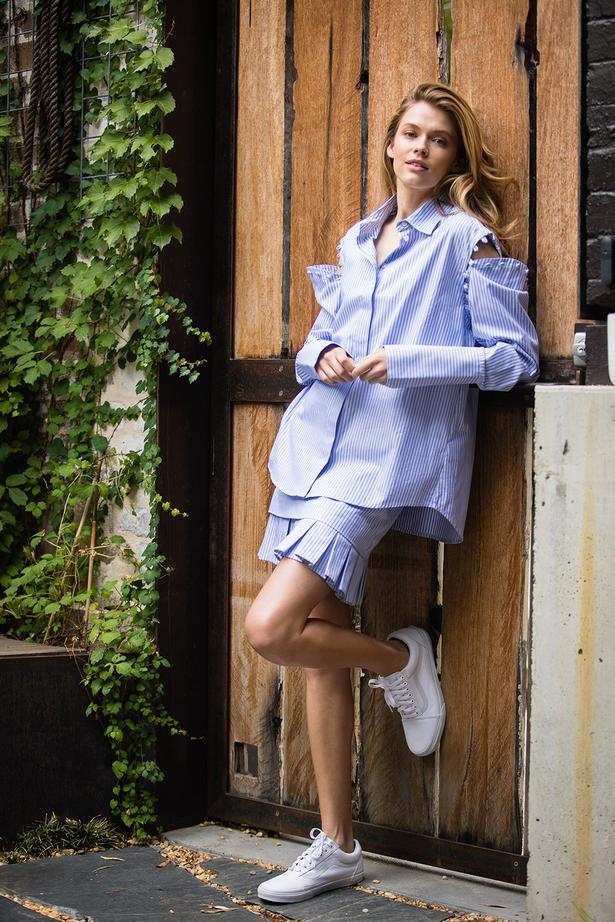 At the autumn/winter 18 shows in New York, London and Milan, Alexander Wang, Erdem, House of Holland and many more sent their interpretations of the power suiting look down the runway.
It's a trend for our times, armour for women who are rising up and making themselves heard; women who feel comfortable in their own skin and strong in themselves.
Victoria's personal style philosophy fits well into this mode of dressing, with a focus on the classics. "The David Jones autumn/winter ranges are full of amazing suits. I think if you have a beautifully fitted, tailored jacket you're set." She told us.
"As well as colour – this season's all about taking a leap, so I like to experiment, push it a little bit further and take the risk. I think having that energetic pop of colour brings fun to your wardrobe, especially for autumn and winter when it might not be so nice outside."
Being a model obviously involves taking care of her body, but it's equally as important to Victoria to look after her mind and wellbeing too.
"You have to be happy in order to put yourself first, and it all comes from having a really wonderful support network, sleeping well, drinking enough water, eating well and nourishing your body with fresh food.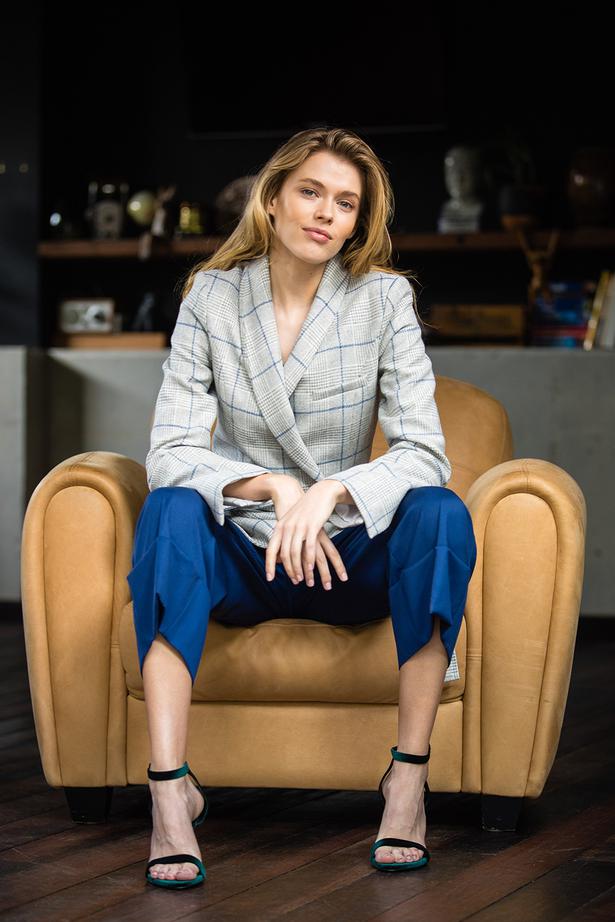 I always try to take ten minutes at the beginning of my day, whether that's sitting and meditating or just listening to music before I check my phone, because I think if you start your day immediately on your phone, scrolling Instagram and checking emails, you might become stressed before you've even stepped out of bed.
From experience, you can get so caught up in your head, so it's important to focus on your breathing if it's shallow, make sure your shoulders aren't up by your ears… I think when you do things like that, they can relax you and you can take on whatever the day throws at you."
READ: How Slowing Down Can Save Your Health.
When asked about someone she looks up to and admires, Victoria cited inspirational women within her industry, saying "People like Megan Gale, Doutzen Kroes, Elle Macpherson and Jess Gomes inspire me. Powerful, strong women who have had wonderful careers but are also incredible people – they're genuine and friendly, and they've also turned their career into bigger business opportunities and have incredible philanthropic things going on.
I admire women that are elegant, and that comes across really kind-hearted – that's what I hope to be. Women who use their role and their status for something bigger; that's who I look to."
Share this: