Deadly Ponies Collaborates With My Little Pony
The Deadly Ponies collaboration with My Little Pony opened a door to a magical world for Liam Bowden and his team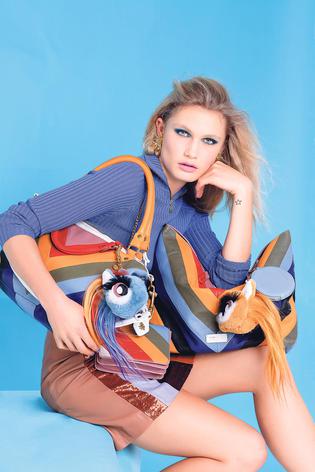 At Deadly Ponies' impeccably stylish Eden Terrace studio, founder Liam Bowden is chatting about My Little Pony.
Among the machinery, rolls of leather and handbags lined up in an orderly soothing rainbow, cartoon pony decals adorn the walls and colourful pony soft toys are scattered throughout the office.
For the past two years, Liam and his team have been deep in the world of Equestria, secretly working on a significant collaboration: Deadly Ponies and My Little Pony.
And while the basis of the collection may be childlike and magical — ponies and rainbows and butterflies — it also marks a key moment for the accessory brand. Described as its "most unique project ever", the range, called Dash, which lands in stores next week, is serious fun. "It's been fun but also scary," says Liam, "because My Little Pony is such a cult icon".
GALLERY: Winter's Most Sensational Accessories
Having had the idea in the past, Liam had assumed that a child's toy company wouldn't want to work with a brand called Deadly Ponies — and that they would "want us to chuck rainbows and butterflies over our bags".
Liam admits to being slightly sceptical when the conversations began with Hasbro, the global company that owns the rights to My Little Pony, particularly over what the limitations of such a collaboration would be.
"Initially it became slightly overwhelming as to where we would stop — or how we could confine it for ourselves. Because there are so many references, and the world they [Hasbro] have created is so large, there are so many characters and ponies.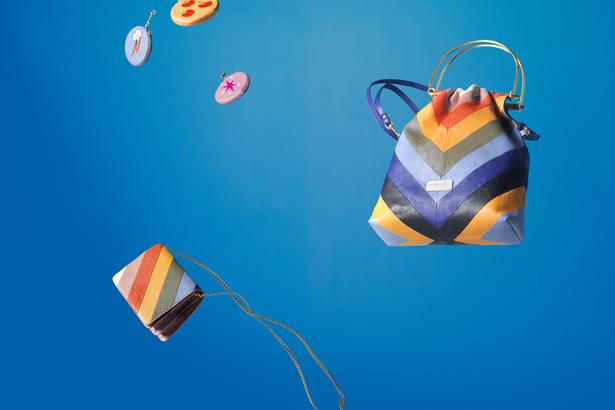 The challenge was, how do we not make it too overwhelming for ourselves? And how do we turn something mass-produced and really childish into something that our customers would desire — and that would have qualities of craftsmanship?"
The only limitations they were given were that they're ponies, not horses, and that, "you can't ride them; they're actually creatures. They don't have harnesses on them — they are characters".
"You could put a skirt on them," explains Liam with a smile, more than aware of the slight absurdity of the conversation, "but not a saddle".
There has been a lot of similarly surreal pony talk in the office. "We talk about it in the office as 'MLP'," says Liam. "We've all been talking very seriously about the personality traits of Applejack. 'Would Applejack do that? No.' 'Does this pony prance or jump, or fly?'
You have to be aware of all of these different things, and representing them authentically. But when you talk to someone else about it, you start to see the look on their face and they're like, '... what?'"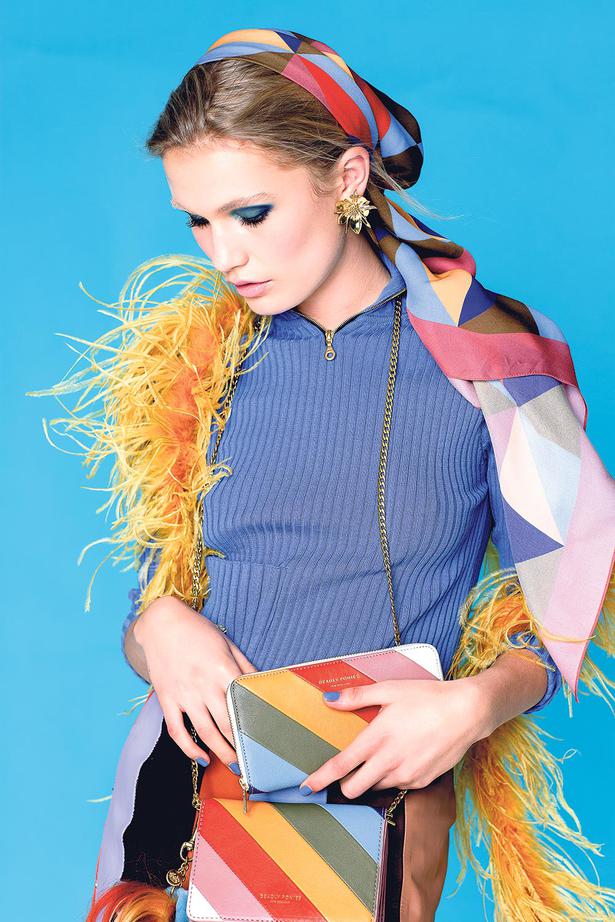 For Hasbro, fashion collaborations like this are a unique way for the company to reconnect older consumers with childhood characters. Designers including Rick Owens, Versace and Manish Arora have previously collaborated with My Little Pony; in February Toronto designer Hayley Elsaesser debuted a colourful, print-heavy clothing collaboration.
"We look to partner with brands and designers who add a unique, creative spin to our already existing beloved storylines," says Melissa Alexander, a spokesperson for Hasbro.
"The Deadly Ponies brand closely aligns with the character DNA of Rainbow Dash in that she is brave, strong and adventurous. This collection brings these attributes to life in a hand-crafted capacity."
It also appeals to the lucrative nostalgia market, targeting 30-somethings and millennials (particularly in a year where My Little Pony turns 35).
"Everyone who has been involved, it has brought a smile to their face because it's something that everyone can relate to," Liam says. "If you've got a kid who is into it, you're also really deep in that world.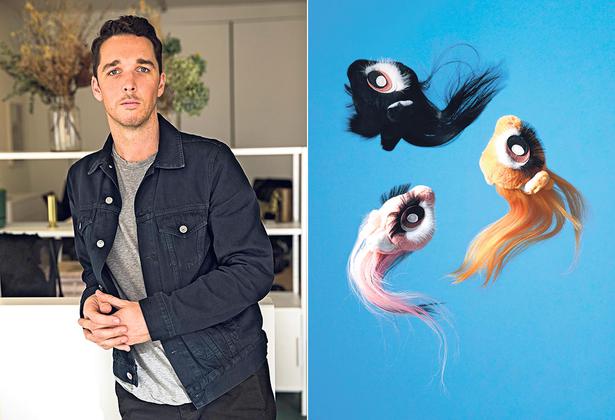 "I also realised in our research that it's a healthy toy: it doesn't give young kids body image issues, it doesn't encourage aggression through guns. It's neutral, fun, playful. It makes people — children and adults — smile."
Despite his own childhood memories of playing with his cousin's collection of My Little Ponies in the 80s, Liam chose to draw from the series' contemporary designs rather than retro styles.
The resulting collaboration is a merging of the two disparate pony worlds — the magical friendship and fun of My Little Pony's Equestria, and the artisanal qualities and cool of Deadly Ponies.
The main feature is a tonal rainbow making up the brand's signature leather bags and accessories — colours that come from the Deadly Ponies archive, and are deliberately not neon. M
ore obvious references are small coin purses featuring 'Cutie Marks' — the symbols that adorn each My Little Pony — including apples, rainbows and stars, and 'Pony Puff' bag charms. Liam's favourite piece is Shadow, the black pony puff — or 'my deadly pony' — a new character created specifically for the collection (pictured above).
"To confine [the design process] for ourselves, we chose to focus on three main ponies: Applejack, Rainbow Dash and Twilight Sparkle," he explains. "We worked with the fur colour palettes, the themes of those ponies, and that's where we chose the colours coming through for the rainbow — everything stemmed from them."
But it was a lot of rainbow, so they looked at adding a core Deadly Ponies colour: black.
The only other major collaboration the brand has done was in 2015 when they worked with the Len Lye Foundation on a collection using the late artist's work. Working with a global company like Hasbro was very different.
"There was a lot of stuff behind the surface — copyright issues, contracts," explains Liam. There were also the approvals through Hasbro's various global offices that meant the process took two years.
That in itself was part of the appeal: they are approached to collaborate a lot, but for Liam it's about what's going to challenge him and his team, and allow them to develop new skills or a new process.
"That was the exciting thing about this collaboration: it wasn't just to make the product — which was obviously amazing — but was also the legal learnings, the social responsibility and ethical guidelines that we learned about how a global company works."
Such learnings are key to helping grow his own company, which launched in 2005 and now has stockists worldwide.
"Growth brings more opportunities for us," says Liam. "As well as challenges."
STOCKISTS: 2nd Day, Meadowlark, Wynn Hamlyn.
Photographer: Babiche Martens. Fashion editor: Dan Ahwa. Model: Polly Batchelor from Unique Models. Makeup: Kiekie Stanners for M.A.C Cosmetics. Hair: Sean Mahoney from Stephen Marr Salon using O&M. Shoot assistant: Kimberly Singh.
Share this: