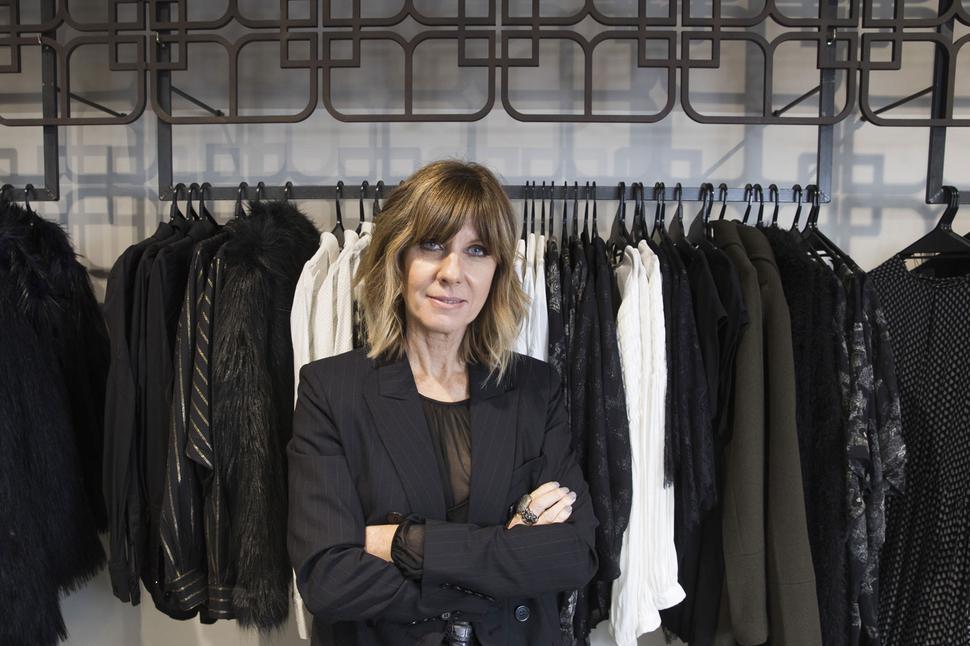 Deborah Caldwell Talks Working Through Hallenstein Glasson Holdings 'Divorce'
Deborah Caldwell, CEO and owner of Storm, says being part of a public firm wasn't for her
Tuesday July 24, 2018
Deborah Caldwell never planned on having her own clothing line — it was an idea that sprang to mind almost 20 years into her fashion industry career.
She saw an opportunity, drafted a proposal and pitched it to Tim Glasson and the board of NZX-listed firm Hallenstein Glasson Holdings, sparking the birth of the moody retail brand Storm.
Fast forward 12 years and Caldwell, now 50, is focused on steering Storm through its subsequent "divorce" from Hallenstein Glasson, after her own company, Blackstar Holdings, bought it in May for an undisclosed sum.
"It's almost like taking the business back to the future," she says.
The decision to part ways with Hallenstein Glasson was mutual, she says, a conversation she initiated following a plunge in sales and a rocky two-year run.
Caldwell is now focused on product development, and is at the tail end of getting through the three-month transition from public to private company.
"It's been a really tough two months," she says.
"Coming out and standing on our own, that's been quite challenging.
"The production side of it and garment side of it was quite separate to [Hallenstein] but it's more that IT and computer infrastructure."
Operating independently means Caldwell can now get back to being creative.
"When you're under a big corporation, it comes with big corporate disciplines.
READ: High Society's Robyn Hall Celebrates 50 Years In The Fashion Business
"As a creative person in a corporate situation, that's not natural for me. Reporting and meetings, for me, it was quite tough, it really distracted me."
Being part of a public company also comes with pressure to expand — "which is why we've divorced it", Caldwell laughs.
"Storm doesn't fit into a big retail mentality ... they're fast-fashion, large format retailing and for me, I want to stay boutique, stay small, stay unique."
Caldwell says she still has "an incredible relationship" with the people driving Hallenstein Glasson and can pick up the phone for support when she needs it.
Storm's first retail store opened in Newmarket on March 17, 2006 — a day Caldwell remembers well.
"It was really exciting, mixed emotions actually," she says. "We had a queue of women down the street. We'd had a big article in Viva the week before so it was built up, and it was quite overwhelming.
"I remember when we signed the lease in that store, which was the end of 2005, I just stood in it and nearly cried thinking, 'how am I going to fill this with clothes?'"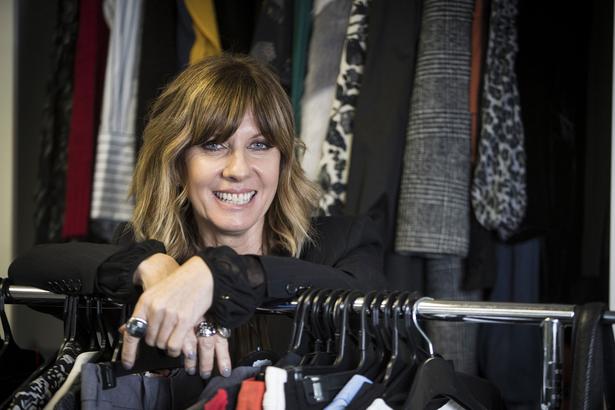 Owning Storm 100 per cent has been a defining moment in Deborah's career. Photo / Jason Oxenham

Store numbers grew quickly after that, with three openings in the first year and then another three. There are now 10 Storm shops throughout the country and the business employs more than 60 people in its network of shops and head office.

The retailer has no plans to open more stores, but will revisit the Australian market next year. "We've been approached with some opportunities in Australia and we will be looking at them but I'd like to settle the business down [first]," she says. "It will be in a collaboration situation, not independent retail."

Storm had a store on Chapel St in Melbourne, which shut down a year ago.

READ: Karen Walker's Business Tips

Not only is the Freemans Bay resident juggling operations, she is also the designer, working on new collections and delivering about 30 new pieces a month.

She has a production team but does all the designing herself, gathering inspiration from travel, magazines and different fabrics, and recently, vintage styles.

"It's about commercial reality and I'm interested in creating products that sell, fit well and are good quality," Caldwell says.

Her work space, or office, is busy — strewn with piles of loose papers, cork boards of sketches, and clothing.

"Being a retailer, fortunately or unfortunately, we're delivering new product every week," she says. "We have a distinctive four seasons where we do have a spring, a summer, an autumn and a winter, and they've all got timings but because we're not so trend-driven, I think that does take the pressure off a little bit."

Caldwell grew up in Auckland, around the Lynfield area, the oldest of two daughters.

She went to Lynfield College and decided against pursuing tertiary education.

Her first job was at Westpac as an automatic payments teller. She then went to work at women's clothing boutique Hotz.

"I remember coming home to my parents, saying that I'd left my safe job at the bank and I was going to work at a retail store and my father was horrified.

"I said to him, and he'll recall this too: 'Don't worry, it's part of a bigger plan' but I don't know if I really knew what that was at that point, as an 18-year-old."

Between 18 and 20, Caldwell worked in Sydney for menswear clothing brand Najee and was production co-ordinator for Kay Goulden Clothing.

READ: Beau Coops Co-Founder Carrie Cooper On Life In London

She also worked for JAG, starting out as a "trims co-ordinator", counting all the buttons, badges and labels and putting them into bags for production before moving to the production floor.

Caldwell worked there for nine years and eventually became the range co-ordinator for the New Zealand market.

She has also worked at Just Kids and at Max Fashions, as a merchandise manager.

And for a short stint she worked for a product development company. "I didn't really enjoy it, it was quite a frustrating situation, probably for them and for me, because I always thought as a retailer rather than a manufacturer," Caldwell says. "That was interesting but definitely very valuable for my career because I learnt a lot."
Maria Kozub and Deborah Caldwell (right) photographed in 2006. Photo / Carolyn Robertson

Storm had a rough run last year. It had assets of $1.2 million and liabilities of $487,000, according to Hallenstein Glasson Holdings' 2017 annual report. Sales fell 11 per cent to $8.3m and the business recorded a net loss of $313,000, compared with a profit of $868,000 a year earlier.

Chairman Warren Bell said Storm "struggled to maintain momentum during the year due to tough trading in a highly competitive segment of the market."

Major construction around three of its Auckland stores had also affected trade.

"You lose your way, you lose your confidence a little bit when you have a rough patch but we're back and we're on track," says Caldwell.

READ: Kelly Coe On The Secret To Augustine's Success

"When I look back at the original business plans and the concepts, it's still actually the same, my thoughts haven't changed on what I want the brand to be."

Retail is a tough sector to be operating in, says Caldwell, who puts the recent closure of several Kiwi brands and international retailers Topshop and Topman down to cost pressures and competition.

"It is not a cheap industry to be in," she says. "New Zealanders are very service-centric, I think, and a lot of those big large-format stores don't offer that."

The key to staying afloat? Stick to one category, she says.

"You need to be innovative, you still need to be current, you need to have great attention to detail, you need to understand your customer, and you need to be resilient and take the knocks."

The internet has changed retailing drastically, but Caldwell says she does not think it will ever mean the end for bricks and mortar shopping. "No matter how big the digital world gets, as humans we want that personal touch."

Caldwell says she lives by her gut feel.

READ: The Creative Force That is Collette Dinnigan

"For me, I drive it from my heart and hold on to it with two hands," she says.

"Your gut instinct never lets you down. It's when I've probably taken on and been influenced by other external situations, that's where [I've been led astray]."

She also takes solace in the saying; "learn to ignore what you can't control, and control what you can."

Caldwell considers starting Storm and standing in the first empty store as the defining moment in her career.

The latest defining moment, she says, is owning Storm 100 per cent.

"It's been really surreal," she says. "There's a lot of bumps that have made it reality but it's still surreal. This is the next defining moment."

Deborah Caldwell
• Age: 50
• Job: Chief executive of Storm
• Family: One son, separated
• Last book you read: Billionaire by Peter James
• Last movie watched: The Avengers
• Last overseas holiday: Fiji, last year
• Biggest challenge facing industry: Online shopping

— The New Zealand Herald 
Share this: