Emilia Wickstead Returns To Her New Zealand Roots For Her Latest Passion Project
Emilia Wickstead talks to Dan Ahwa about her new collection and why home really is where the heart is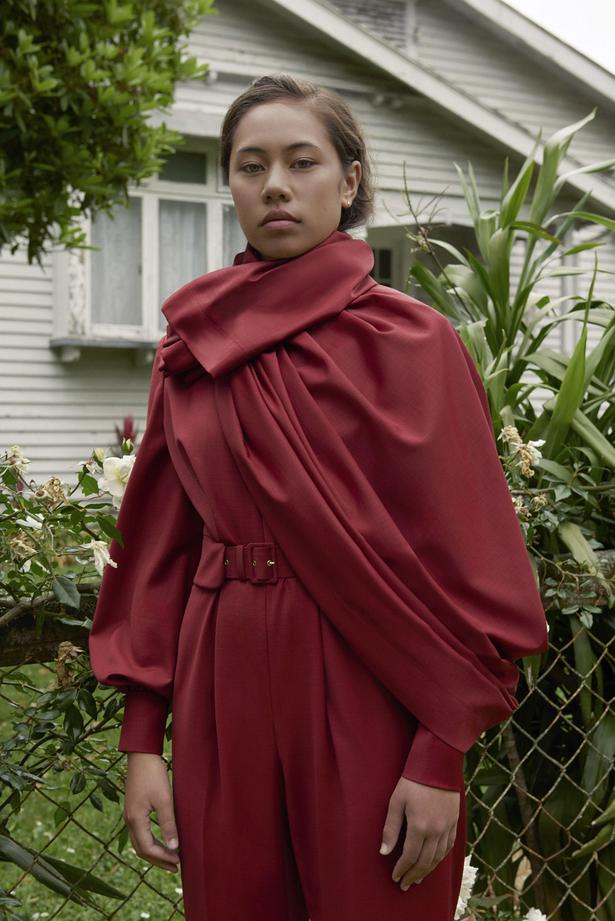 Wednesday May 15, 2019
London-based New Zealand designer Emilia Wickstead returned home to photograph a group of exceptional New Zealand women — wearing her latest collection in collaboration with The Woolmark Company — for the May edition of British Vogue. She talks to Dan Ahwa from London about the notion of knowing where you come from, and how home really is where the heart is.
Can you talk us through the process of what it's like working with The Woolmark Company and what the relationship means to you?
Thank you very much! This a passion project for me and collaborating with The Woolmark Company on this collection was an honour and a unique and exciting opportunity to do something from the heart — celebrating New Zealand women in all their remarkable achievements. The Woolmark Company allowed me to explore independent ideas using their renewable and biodegradable Australian Merino wool, reinventing the use of this natural and historic fibre in a modern context and shifting perceptions around when and how wool can be worn, demonstrating its innate versatility and wearability as a textile.
READ: 13 Facts To Know About Emilia Wickstead
Do you think about what you'll design first, or are you led by the textile?
Each piece in this capsule, which is made of 100 per cent Australian Merino wool, variously reimagines the role of wool not solely as a winter textile, but as a fabric to be embraced in our wardrobes and worn throughout all seasons. I was definitely led by the passion to create a modern workwear collection using wool shirting and wool suiting weights — so absolutely simultaneously led by textile.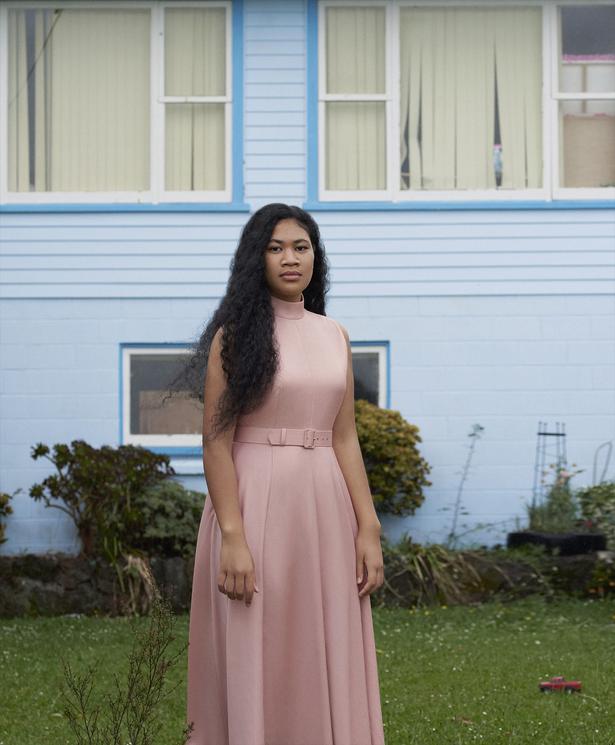 What are some of your favourite pieces from the collection?
There is a huge emphasis on the idea of workwear but, as in any collection I design, there is something for every occasion and it can be worn by every woman. I am currently partial to tailoring, so I am most excited to wear our double-breasted trenchcoat and high-waisted, belted trousers. Equally, the pink and cream chunky sweaters I wear in my photograph.
To see Maori and Polynesian faces in a magazine like Vogue means a great deal for many young Pacific women. Why was this important to showcase?
This project was about celebrating all New Zealand women. I am so proud of where I come from and fully embraced the sentiment of "knowing where you come from to know where you are going". I wanted to highlight and uplift women in all the extraordinary things that they do. We have grown so accustomed to seeing a particular kind of face in the media. I wanted this project to represent all of us — to uplift and empower all women, and showcase the various ways in which we are contributing and forging our own paths in the world.
READ: 5 New Zealand Women Share Their Inspiring Perspectives On Beauty
Talk us through the process of selecting the women wearing the collection. How do they inspire you?
This project was about celebrating "ordinary yet extraordinary New Zealand women". The women who were asked to have their photograph taken are pioneers in their respective fields, lighting the way for other females and for one another. It was important for me to include all women of New Zealand in order to best represent the fabric of New Zealand society — women working in different fields, of different ages and backgrounds. The humility of the women in every portrait, their dedication, focus, and compassion, was what inspired me most. It was an honour to meet and interact with them and share their stories.
I loved seeing London-based Jessica McCormack too. Both of you have such a strong love for your roots and it shows in your work. How do you offer each other support away from home?
Jessica and I are great friends. We are both mothers, creative founders and business owners living and working in London. Working in the creative industry means we a can seek support and advice from one another and bounce ideas off each other. Our friendship and business-building has brought with it exciting opportunities for collaboration, which is always a fun experience.
READ: New Zealand's Best Designers Nominate The Next Generation Of Talent
What was it like sharing the experience of shooting in New Zealand and the stories of these women with your team?
It was such a special opportunity to be able to share in this experience with people who don't necessarily know where I come from, or anything about New Zealand culture. It's exciting to have the chance to shine a spotlight on our beautiful corner of the world, and bring attention to the hugely significant 125th anniversary of women's suffrage in New Zealand. Shooting in our beautiful natural landscape was such an honour and being able to share this experience of home, and my identity as a New Zealander, with the world and my team who travelled with me on this project was exceptionally meaningful.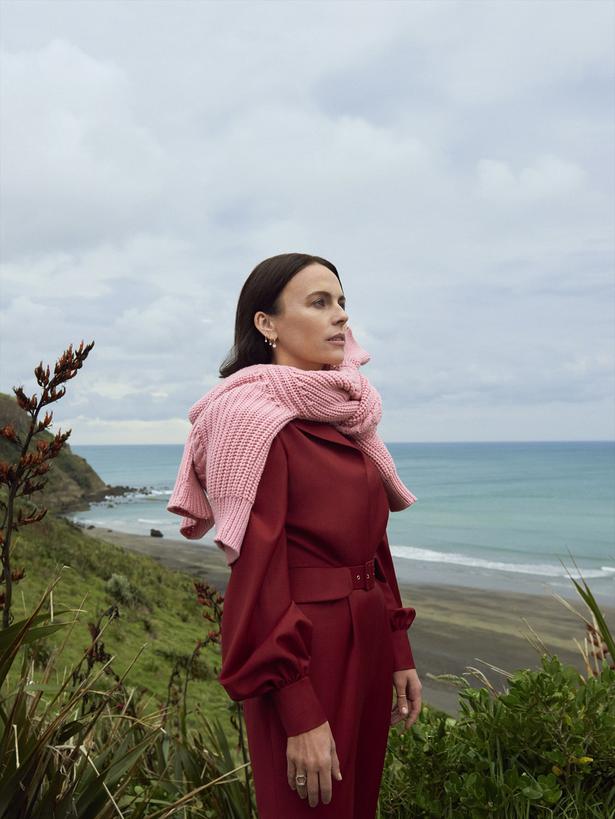 As New Zealand was the first nation to give women the right to vote, what specific traits of its women do you admire?
Like women the world over, we manage to balance our roles as mothers, wives, sisters, daughters, grandmothers. I think New Zealand women have a particular kind of fearlessness. We're not afraid to get stuck in, give everything a go and get our hands dirty — I think there's a certain pragmatism and can-do attitude that we apply to everything that we do. I certainly admire that drive, determination and adaptability.
READ: Fashion Consultant Jo Knight On Taking New Zealand Designers Global
The idea of never forgetting where you come from is one that will resonate with women and men in New Zealand as we continue to make sense of the Christchurch shootings. What makes you a proud New Zealander of mixed heritage?
Despite the horrors of Christchurch, I'm proud to be from a nation that pulls together in times of tragedy. The outpouring of love that came from our communities was a touching reminder that out of adversity comes strength and solidarity. As a New Zealander of mixed heritage, this felt particularly meaningful. The humanity our Prime Minister has shown has been so powerful to witness, and makes me feel prouder than ever to be from New Zealand.
Tell us why Derek Henderson's photography played such an important role in capturing this special shoot? What was it like shooting back home and also working with Tourism NZ?
It was really important to me to work with a New Zealand photographer due to everything that this shoot represented. Derek is so talented and has a great working manner. He is skilled at making his shoot subjects feel comfortable and at ease in front of the camera and has a wonderful sense of humour, which makes being on set a lot of fun. Shooting at home in New Zealand was a privilege; we are so fortunate to call this beautiful country home.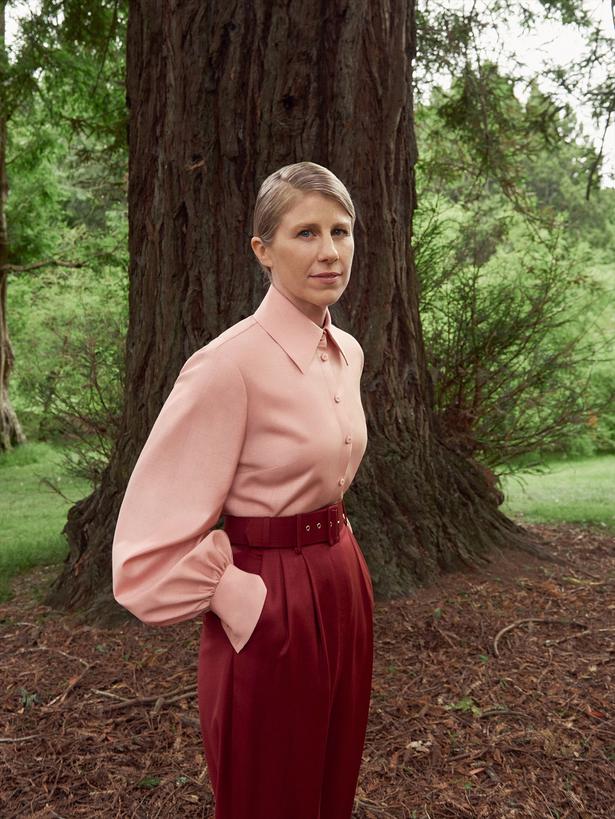 What are some of your personal memories of being surrounded by the Pacific community growing up?
I was part of the Polynesian dance group when I was at school, and I loved this, as there was such a strong sense of community. It helped me to understand and feel connected to my heritage, and it was always such a joyful experience practising and performing with the group. These are some of my happiest memories of growing up in New Zealand. Working in London I am conscious of staying in touch with my heritage, so this project was an exciting opportunity for me to integrate the personal with the professional. Working on a project that was so dear to my heart was such a meaningful experience, as I felt so connected to it every step of the way. Having the privilege of meeting and working with these remarkable, pioneering New Zealand women was a dream come true.
READ: The Local Designers Embracing The Slow Fashion Movement
You've partnered with Smart Works charity for this collection. Can you tell us about that relationship and why this is something close to your heart?
Smart Works is a London-based charity and organisation that supports and empowers women struggling with unemployment by providing them with the necessary skills and confidence for job interviews; preparing them for their entry into the workplace. As a woman in business I am proud to be donating a percentage of garments from this collaboration to Smart Works, so all women can feel a sense of pride and look and feel the part when entering the workplace. It's important to give back and as I'm London-based it felt incredibly important to connect this project not only with where I come from but also with where me and my family are now and where we call home.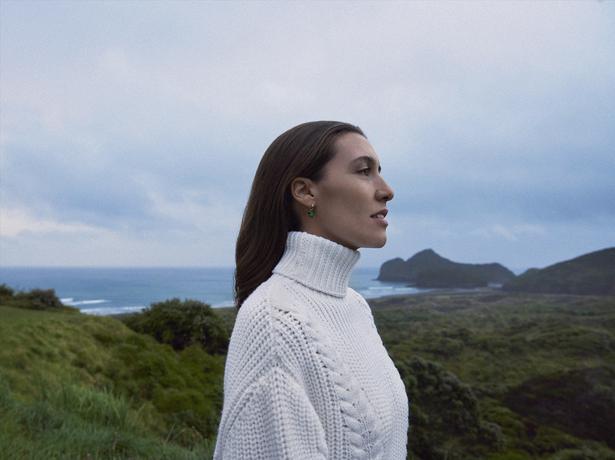 Share this: