Meet Designer Kay Goss
She's been making lingerie for 20 years, so why has the world only just begun to take notice of Kay Goss?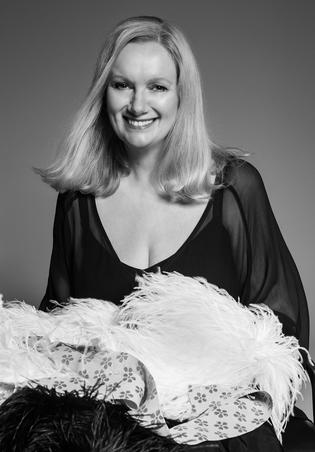 Step inside the workroom of designer Kay Goss and you are lost in a world of French lace, ostrich feathers, sequins, silks and taffetas. It is here, that she creates garments oozing with "oohhh" appeal. Part boudoir, part elegant, they are all totally feminine and luxurious feel good pieces.
Kay Goss is a softly-spoken 53-year-old who, despite launching her brand over 20 years ago, is suddenly in the spotlight thanks to her lingerie aesthetic being sought after by the likes of Lady Gaga and American Vogue.
"I've always made and designed clothes," says Kay. "I started Goss back in 1996 because I couldn't find what I wanted and I loved the detail and tailoring and the fabrics in lingerie."
Buried away in the eastern suburbs of Auckland is her studio, a converted garage attached to her home. This is where her luxurious garments are dreamed up and only the finest Italian and French guipure, chantilly lace and silks are used.
Right now she is working on a custom-made garment for Selena Gomez, who has requested one of Kay's now highly sought-after pieces.
Just last month she made headlines around the world when the Dailymail.co.uk wrote: "The killer fashion label celebrities are going crazy for! Kesha dons two robes by Kiwi designer Kay Goss ... and Lady Gaga and Kat Graham are also fans."
Yet little is known about the designer herself. Raised in Wellington she studied pattern cutting, tailoring and design in 1994 at AIT, now AUT, and briefly studied accounting.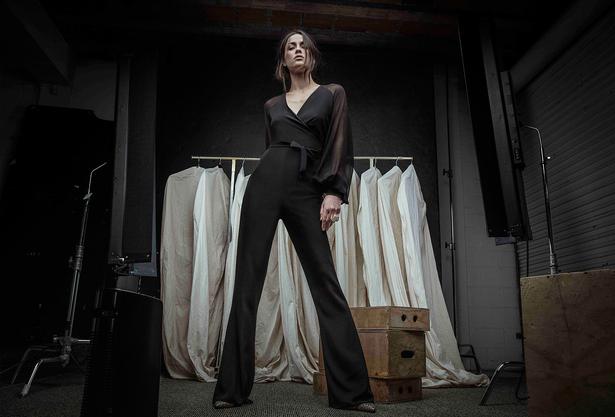 During the recession, she took a five-year hiatus to work in film, in the accounts department, but still continued to make bespoke garments.
"I knew to keep going. If you really believe in it you have to keep going."
Then three years ago, she launched her online store, which is when everything changed.
"The internet gave me the opportunity to expand and experiment.
"Ten years ago most of my customers didn't have an email address — even though the internet was there, everyone was talking about online but it wasn't really happening in the same way that it is now."
Instagram has also been instrumental in helping Kay build her brand. That is how her American brand manager, Jeffrey Relf, discovered her, encouraging her to attend trade shows in New York and Los Angeles. Kay now makes regular trips to America and is in talks over plans to expand into the Japanese market next.
Lady Gaga's styling teams discovered Kay's garments in a New York showroom. The result? Lady Gaga wearing a Kay Goss two-piece white silk bra-let and floor-length skirt to the Women In Music Billboard Awards at the end of last year — and publically announcing her thanks to Kay for her "killer power suit" to her 59 million Twitter followers and 16.6 million Instagram followers.
American Vogue sourced garments from Kay for their Valentine's Day lingerie shoot this year, starring Bella Hadid, though her pieces didn't get used that time.
But then pop-star Kesha appeared on-stage at Coachella wearing Kay's floor-length Delphine silk chiffon evening coat and she has has also requested custom garments be made for her.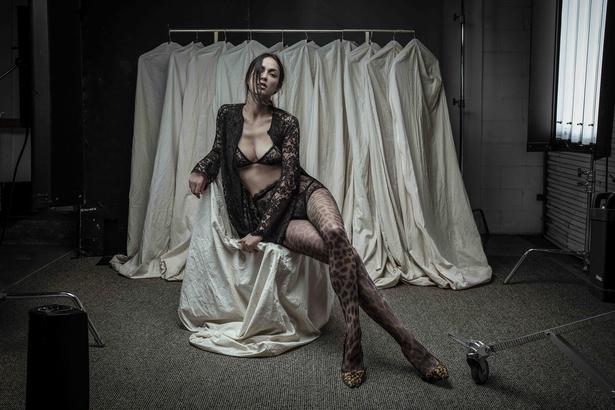 Back home Kay's garments are stocked exclusively at Zora Bell Boyd's shop on Ponsonby Rd, as well as in her online store, kaygoss.com.
"Since I went to America I decided I can't be everywhere, so I like to keep things pretty exclusive."
Zora says she loves that Kay's garments are all New Zealand-made and that she has a knack for designing subtle lines that look amazing on.
"I love her beautiful eye for fabrics and using them subtly and differently to sit and fit very beautifully on the female form," says Zora.
For most of Kay's career, she has been known as Goss Lingerie but at the end of last year she rebranded as Kay Goss, focusing more on the ready-to-wear side of her business.
The name change came about because she says so many people were stuck on the idea that lingerie had to be just for the bedroom, but what she envisaged for her garments was much broader.
"So many people were wearing my garments as ready-to-wear and in my head it was ready-to-wear."
And though her garments do have an element of sensuality, she would prefer not to say they have sex appeal.
"I don't like the words 'sex appeal', just because I was making lingerie. People have in their head that it is cheap and brash — but nothing about what I do is cheap or brash — so I never like to put the sex appeal tag on it."
Kay is grateful to the people around her, including stylist and Black magazine editor, Rachael Churchward, who now styles all her lookbooks and has helped bring her garments to life.
"I've always had these beautiful garments — it was just being discovered and respected."
Share this: