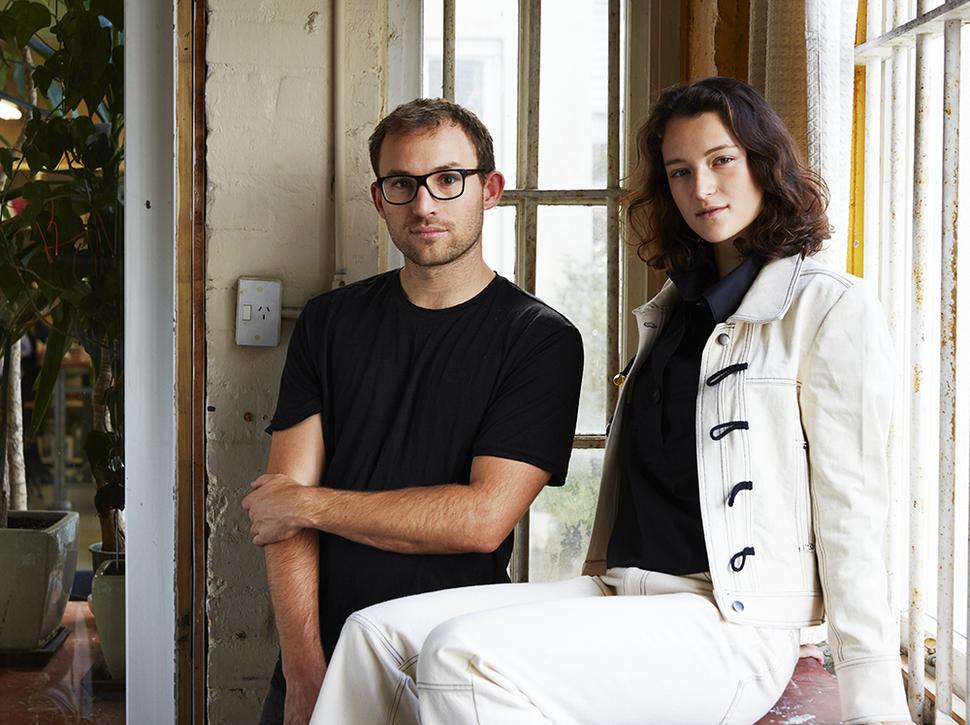 Meet My Muse: Designer Wynn Crawshaw Shares His Cool New Inspiration
Wynn Crawshaw of Wynn Hamlyn dresses a 'muse' in a key look from his new collection, ahead of New Zealand Fashion Week
Wednesday Aug. 29, 2018
For Wynn Crawshaw's next resort collection, he was blessed with the sort of "intense inspiration" that meant the ideas, shapes, prints and artisanal touches his label is known for flowed freely.
"The collection is based on a documentary called Wormwood, which is a story about how the CIA used its scientists to experiment with LSD. They thought it would help their operatives, which sounds super-bizarre these days because we know what it does and doesn't do," he says from his studio on Auckland's Anzac Ave.
"Obviously LSD is this crazy, loopy, warped world when you use it, so the aesthetic for resort 2019 is basically a mix of spies and scientists and their secret meetings at night."
READ: Favourite Things: Fashion Designer Wynn Hamlyn Crawshaw
Wynn has translated this trippy inspiration into a range of 1960s-inspired shapes and colours with "splashes of those psychedelics dripping into it".
His trench coats are adorned with fantastically oversized resin toggles made by his mum. There are cable knit sweatshirts with hand-sewn "free love" emblems and custom prints that riff on tie-dye.
The design process for Wynn is less about the idea of a muse than of a woman "who leaves you questioning who she is rather than what she looks like. The woman I design for has an interest in design or art or fashion or style but who is also a little subversive."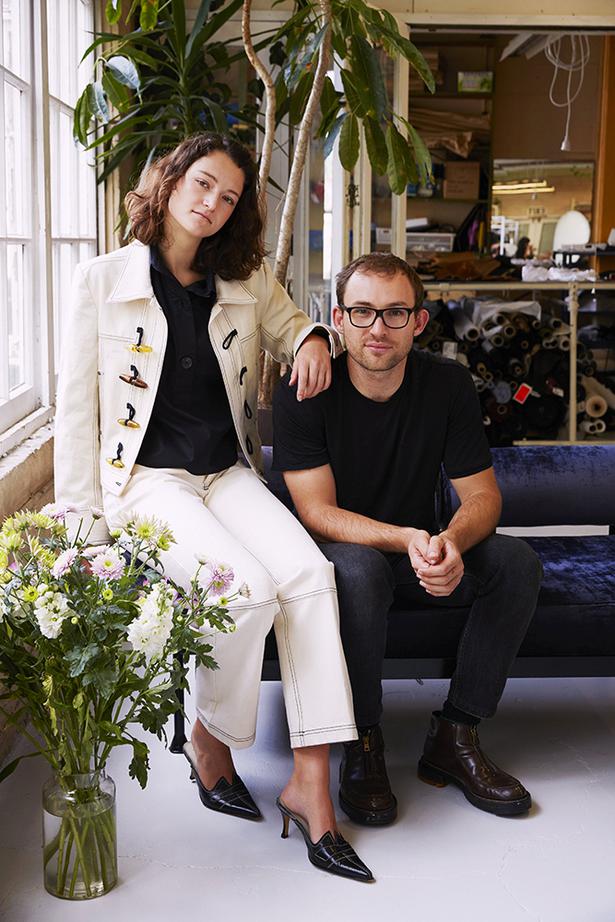 The Wynn Hamlyn woman isn't one to wear a garment the way it comes, he says. "The starting point for my designs isn't a muse, it's elements of craft that make things special. It was only recently that I put my finger on the fact that this is something that is always present for us. In every piece there's a special or decorative stitch, something handmade or hand-finished."
The garments will be presented at Fashion Week, in an installation-style show. He's worked with artist Angus Muir to design a conceptual setting. "It's very non-traditional."
Wynn's aesthetic is proving popular with more than just New Zealand women — the brand has just been picked up by Harvey Nichols in Hong Kong, which will stock resort 2019 from December. Far out, man.
Muse: Model Izzi Zigan from Clyne Model Management
Wearing: Denim toggle jacket, denim jeans and Research shirt from resort 2019
Share this:
More Fashion / NZ Fashion Week 2018