Designers Are Desperately Trying to Figure out What You Want
From public carnivals to direct-to-consumer projects, designers are trying to talk to their customers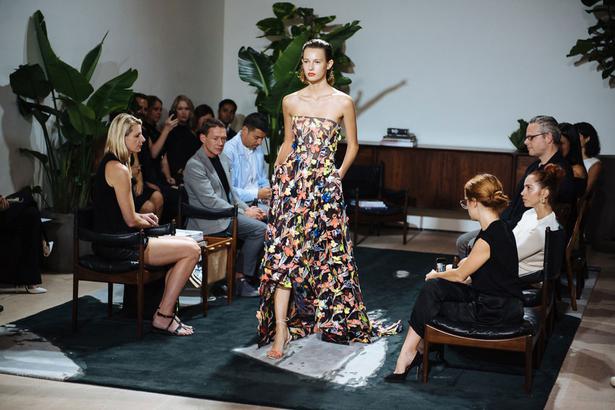 Tuesday Sept. 13, 2016
For Fashion Week, Tommy Hilfiger constructed a carnival that was open to the public. Rebecca Minkoff shut down part of SoHo's Greene Street and gave passers-by a chance to see what fashion's inner circle has long been privy to. Tracy Reese showed her collection to friends and friends-of-friends in New York Marble Cemetery.
Jason Wu had his models winding through a series of offices filled with mid-century modern furniture. The aisles were so narrow that the dresses, with their glorious fluorescent floral embroidery, almost brushed against your knees as the models passed. Get up close; make a connection. At Diane von Furstenberg, only a small percentage of the collection was presented to the press. The rest was held back for a direct-to-consumer project that has not yet been announced.
And designers Carol Lim and Humberto Leon presented their Opening Ceremony collection against the backdrop of a civics lesson/model U.N./Miss America pageant extravaganza starring the likes of Whoopi Goldberg, Aidy Bryant, Natasha Lyonne and Rashida Jones.
Every designer here seems to be trying to find a way to speak directly and intimately to the consumer. What do shoppers want? What do women want? Some designers are trying to speak to the logistics of consumption. Others are grappling with bigger, more existential concerns, such as the role fashion plays in the midst of fractured politics, social upheaval and debates about our ability - and desire - to be inclusive, not just in fashion, but in the broader cultural dialogue.
In short, fashion is having a crisis of communication, one that is terribly familiar: How do we talk to each other?
With no clear answer in sight, the first few days of Fashion Week have been a bit like the tower of Babel. Everyone is speaking with their own distinct vocabulary. No singular message is coming through.
For example, which season is on the runway? It depends on who the designer is.
READ: Yeezy Season 4 'Worse Than Bad'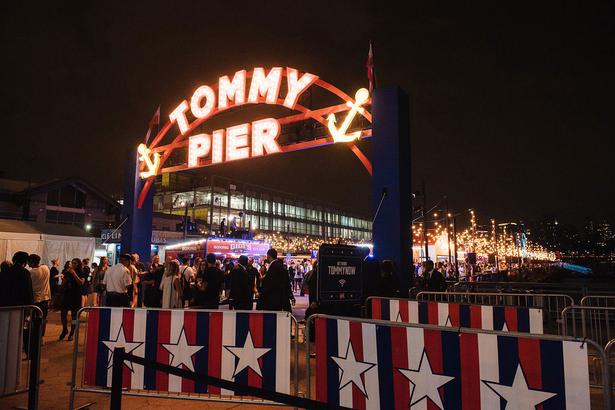 Minkoff sent her fall 2016 collection down an outdoor runway on a day that was so hot and steamy that just the action of breathing was enough to make you break into a dripping sweat. The models - both professional and amateur - were dressed in wool overcoats trimmed in fur, leather jackets emblazoned with slogans about love and peace, cozy sweaters and a thin layer of perspiration. Hilfiger put his collaboration with model Gigi Hadid - a collection featuring leather jackets with military flourishes, cable-knit sweaters with giant logos and wool caplets - on his carnival midway. It was also part of the see-now-buy-now craze, which is splendid news for those customers motivated to buy cable-knit sweaters and fleece hoodies on a night so humid that one could actually see the air. But pity the models who had to strut from one end of Pier 16 at the South Street Seaport to the other. Hiking the Sahara might have been more comfortable. But the consumer must be appeased.
Is this what they want? After Minkoff's first in-season show six months ago, the company reported having one of its biggest sales days ever. So who knows what might end up on the runway this September: cotton shirting or cashmere sweaters? Slip dresses or fur-trimmed overcoats?
In some ways, designers are not simply looking to make a quick sale, wonderful as that might be. They're also attempting to build a relationship with customers. They are aiming to create a sense of empathy and goodwill, emotions that would, perhaps, sustain them through tough times.
And so there are designers such as Kerby Jean-Raymond of Pyer Moss, who found his inspiration in the tension between capitalism and income inequality. The designers at Tome looked at the work of feminist writer Germaine Greer. And Prabal Gurung was moved by the career of Gloria Steinem and her memoir, "My Life on the Road."
Even at Diane von Furstenberg, where female power and independence have always been subtexts, there was a new energy sparked by the arrival of Jonathan Saunders, the brand's first chief creative officer. He has brought a renewed vigor to the house, retaining its signature bold femininity with colorful botanical prints and antique kimono patterns, but giving the collection a jolt of sleek tailoring and a bit more of a modern, urban edge with dresses covered in micro paillettes that look like liquid silver.
READ: Alexander Wang's Fashionable Adidas Tracksuits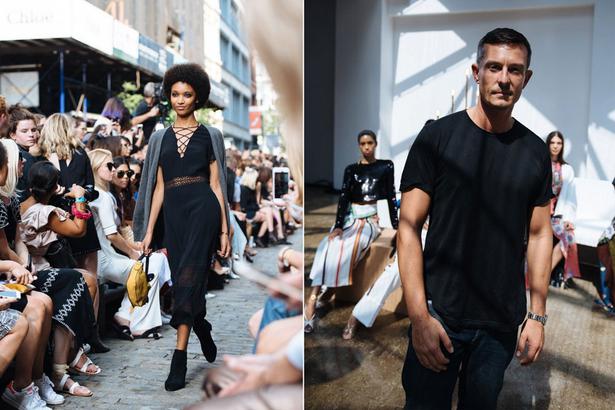 It's a collection that aims to appeal to a wide range of women, not just on matters of aesthetics, but on pocketbook issues, too. "We're at a much more democratic price point," Saunders says. "And that relates to Diane's values. She is a very modern woman." And modern women do not want to have to pay thousands of dollars to get a dress that fits well, looks good and makes them smile.
As designers think about the demands in a woman's life, they are also, by default, contemplating our current politics. They have been inspired to strive for clothes that speak to a more accomplished woman, a more diverse group of women and a generation of women who embrace fashion not just as clothes but as a tool for social change.
At Opening Ceremony, Portlandia stars Fred Armisen and Carrie Brownstein emceed a long, long evening that combined a runway show with a wry civics class about the importance of voting, immigration reform, Syrian refugees, LBGT rights and gender equality. It was alternately entertaining, thoughtful and ponderous. But mostly it was an earnest attempt to use the excitement surrounding fashion as an opening to address the serious issues of the day.
Fashion and politics are an unlikely couple, but both are about "the ability to express one's identity freely," said the designers in their show notes.
A similar philosophy underscored the Hood by Air show, a bawdy display of ideas, attitude and subversive theatrics all daring observers not to judge, simply accept.
The collection was filled with oversize trousers and jackets, with shirts - folded neatly and still in their just-purchased sterility - displayed, rather than worn. The models wore double-footed cowboy boots - the toes pointed in both directions so that the wearer looked like he was walking, or in many cases, skidding, in two directions at once.
Those shoes were a metaphor, of sorts, for fashion - for a lot of things. Which way are we going? Backwards or forwards? Or are we simply paralyzed by indecision - tripping over our own feet?
Fashion is trying to have a conversation. And now, more than ever, it seems ready to talk to anyone willing to listen.
— The Washington Post
Share this: