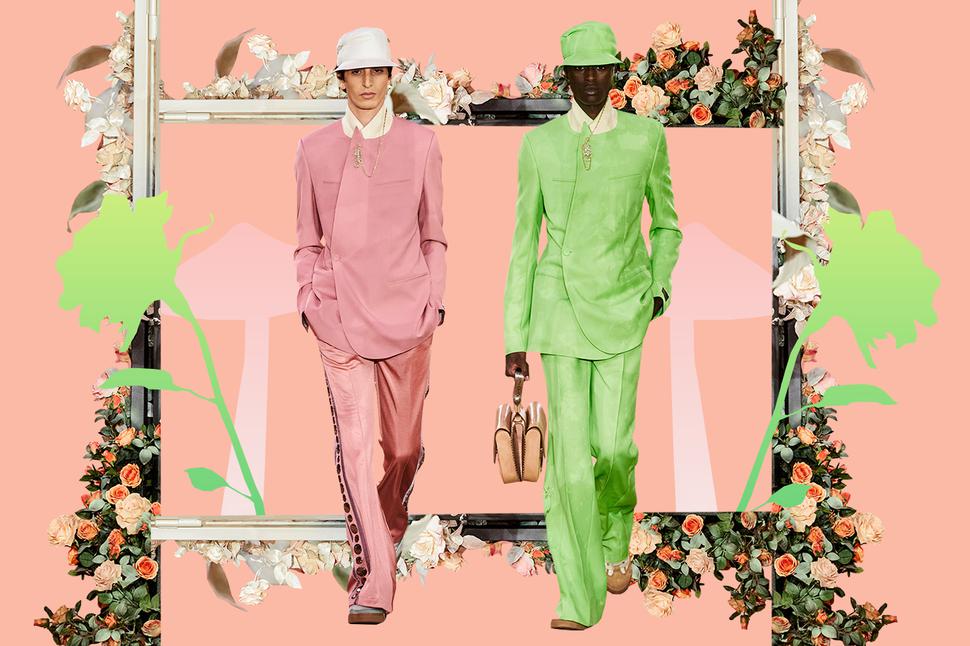 Dior Travelled To Texas For Its Sultry Men's Spring/Summer 2022 Collection
Kim Jones enlisted rapper Travis Scott to collaborate on the collection, which fused the history of the house with a modern sensibility
Wednesday June 30, 2021
Kim Jones, artistic director of Dior's menswear, manages to weave the threads between the life of Christian Dior with his own 21st-century iteration of the house as skillfully as any artisanal handcraft in the Dior couture atelier.
Because, after a conversation with American rapper Travis Scott, the designer began looking into a trip that the founder of the house had taken to Texas in 1947, which is where Scott happens to hail from.
So it felt natural, said Jones, to invite Scott to collaborate on the spring/summer 22 collection, which married the language of Monsieur Dior with the rock styling of Monsieur Scott, with the exacting eye of Monsieur Jones pulling all the disparate strands together.
"He loved Texas, and really found inspiration there," said Jones of the excursion undertaken by Dior to debut his collection in America.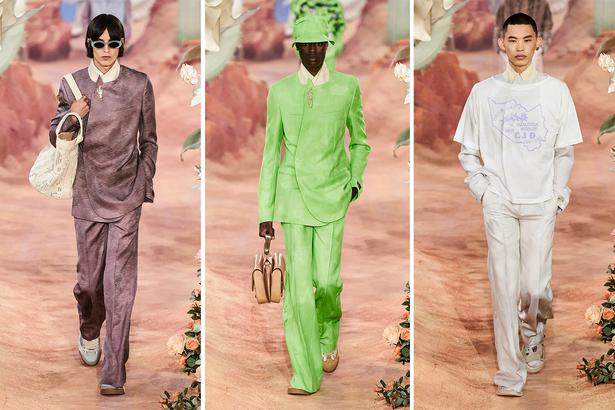 The founder's love affair with his childhood garden in Granville, and in particular its roses, informed the entire language of the house, and Jones fused that iconography with the expansive Texan landscape in the show's set — giant blooms alongside cacti and sheep skulls. It chimed with Jones that Scott also loved sharing details of the desert flowers in his own garden, growing up.
Those two opposing worlds — found an outlet in the clothes, which combined the austere Parisian savoir-faire of Dior with the dusty palette, rustic leathers and suedes and fringing of the Lone Star state. Cactus motifs danced alongside the Dior toile de jouy. Texas Holdem haute couture, if you will.
READ: Dior's Maria Grazia Chiuri On Fairy Tales & Feminism
The distinctive silhouette — narrow, tight on the body jackets with lean trousers pooling at the ankle in a swishing abundance of fabric — took its cue from the styling of Jimi Hendrix. "The suit's the basis for everything", said Jones. "Dior is a couture house and starting from that savoir-faire is important."
Those suit shapes were distinctive; the soft shapes of previous seasons done away with in favour of those nipped-in proportions on the torso, with the collar reversed to appear tucked in and standing upright, creating an almost kimono-like effect. It was and elegant, modern stance on suiting.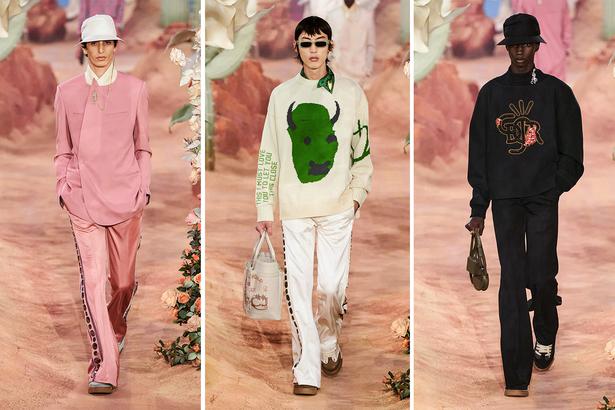 Photos / Supplied

Colours were impactful — zinging neon green, Crayola-bright pink and lilac to balance out the sandy and caramel hues and stark, sleek black — and abstract forms on knitwear and prints on shirts were created by George Condo, the proceeds of which will go towards a scholarship for young designers.

READ: Dior's Cruise 2022 Show Confronted 1950s Fashion & Made It Athletic

What's so compelling about Jones' work — beyond the innovation on the catwalk — is how he operates an open door policy at Dior. It's one of the most exclusive and rarefied houses in Paris — nay, the world — but Jones likes to bring other talents in on the action continuously, from Scott to Condo, to the list of young designers that he supports by employing in various departments, from jewellery to knitwear.

That, as well as the various charitable arms that evolved throughout Jones' reign, single what he's doing as one of the most modern and forward-thinking approaches to running a luxury house in operation today.

– The Daily Telegraph
Share this: