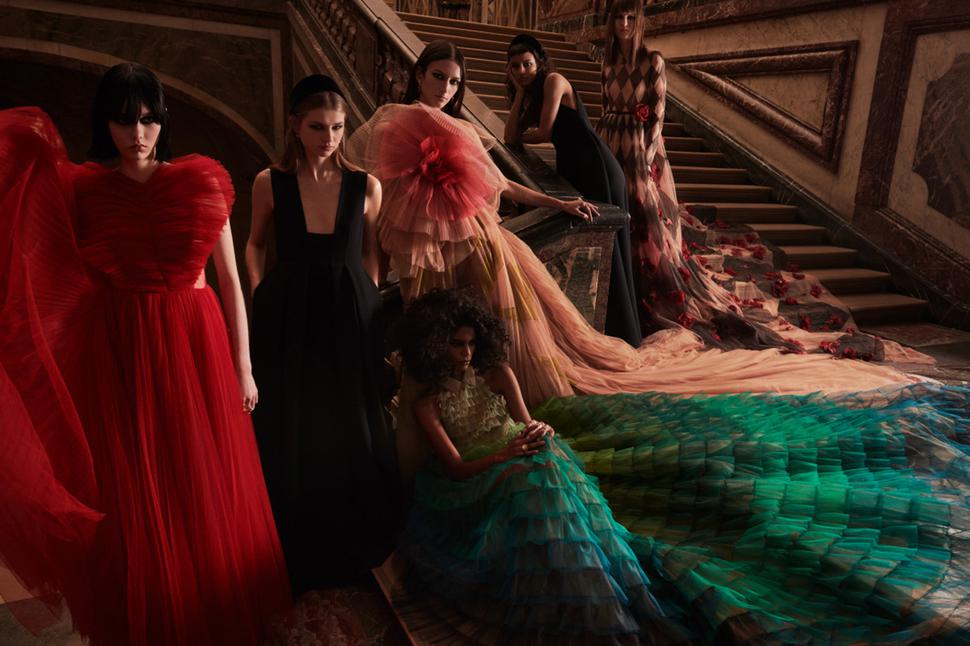 Dior's Maria Grazia Chiuri On Fairy Tales & Feminism
The creative force who fearlessly overhauled the fashion empire discusses fables and the female gaze
Wednesday March 17, 2021
Ever since she arrived at the house of Dior five — yes, five — years ago, Maria Grazia Chiuri has fought the good fight.
She's championed female artists, female photographers, ageism and, in a slightly more convoluted way, the female body.
She's a feminist who was born into a society — Italy, early 1960s — that didn't really talk about feminism.
It just got on with it —  or rather the millions of Italian matriarchs and women running their own business, just like Chiuri's dressmaker mother — did.
Thanks to her 24-year-old daughter Rachele, who works with her at Dior, Chiuri, 57, has had her eyes opened to topics that are supposedly the preserve of millennials, but which of course touch us all: the environment, race, the way women are objectified.
When I say the way her argument about body inclusivity is convoluted, it's because she still tends to use a model archetype — the thin one.
READ: Parris Goebel's Powerful Turn In Dior Beauty's Latest Campaign
But in all else she has been exemplary. Particularly when it comes to tackling the fashion industry's spectacular ageism — simply by being a 57-year-old woman who makes clothes that other 57 (and 28 and 97) year-old women can enjoy, if not afford, she has been revolutionary.
While many criticised her early collections for being — if you can credit this — too commercial, she has had the last laugh.
She's the most successful designer Dior has had in aeons; probably one of the most successful in the entire LVMH structure.
As a sign of confidence, she's been allowed to author her own book. Entitled Her Dior, it's a collection of photographs and musings that refract the world through her lens.
One of her proudest achievements at Dior, she tells me, is her championship of other women, including photographers.
"I really think the female gaze is different. A woman photographer doesn't objectify women in the same way that a man might," she says.
"Yet for years there was no space for women photographers in fashion. There are a handful in an industry that sells to women. That was a big goal for me when I arrived at Dior. I know a lot of people criticised me for this decision but I'm glad I persisted. When a woman shoots nude it's different. The sensibility is completely different."
She has a point — there is a distinction, of course, between the male and female gaze, but sometimes that difference is internalised and the end results can look the same.
It's that internalisation — what it feels like to wear clothes — that is so beautifully articulated in the new film Chiuri has just released online to showcase Dior's autumn/winter 2021 collection.
Her models glide down the Hall of Mirrors at Versailles — what could be a bigger statement about external display than that? — while dancers dressed in nude body suits, choreographed by Chiuri's long-term collaborator Sharon Eyal, explore their bodies through movement.
Interestingly, Chiuri says she didn't have mirrors at home growing up and even now, in her apartment in Paris, relies on the mirror in her lift for a full length view.
READ: Dior Beauty Opens A Luxurious New Store
"I think maybe that's one way to stay sane about the way you look," she laughs, "especially in the age of the selfie".
As for the clothes, they are glorious. Quintessentially Dior, with wasp waists, but deconstructed to the point where they look as though they might float away.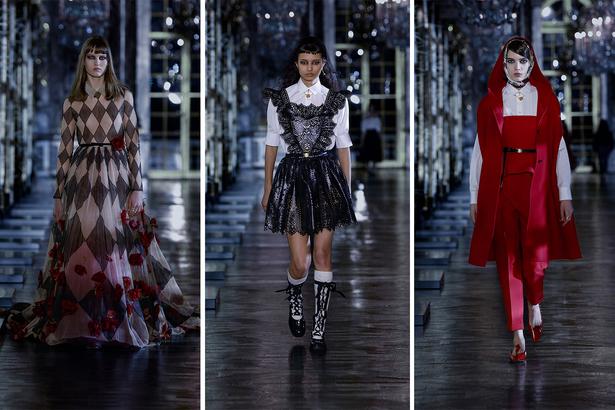 And — if this matters to a Dior customer — they're practical. There's a white blouse with a detachable broderie anglaise bib, a black nylon coat and matching skirt (in Dior's famous Cannage quilting) that offers a new kind of suit and neat cashmere coats.
The workmanship is on another level: a black lace apron dress that turns out to be laser cut leather, floor length tulle dresses that look as though they'd been dip-dyed in a sunset but were embroidered and appliqued... and on the same day that Meghan said she had found herself identifying with The Little Mermaid, Chiuri revealed that she'd been influenced by Alice Through the Looking Glass and Little Red Riding Hood.
"At Versailles in the C17th and C18th many of the women there wrote fairy tales. It was a form of empowerment and a way of finding their voice". If only they'd had Oprah.
– The Daily Telegraph
Share this: