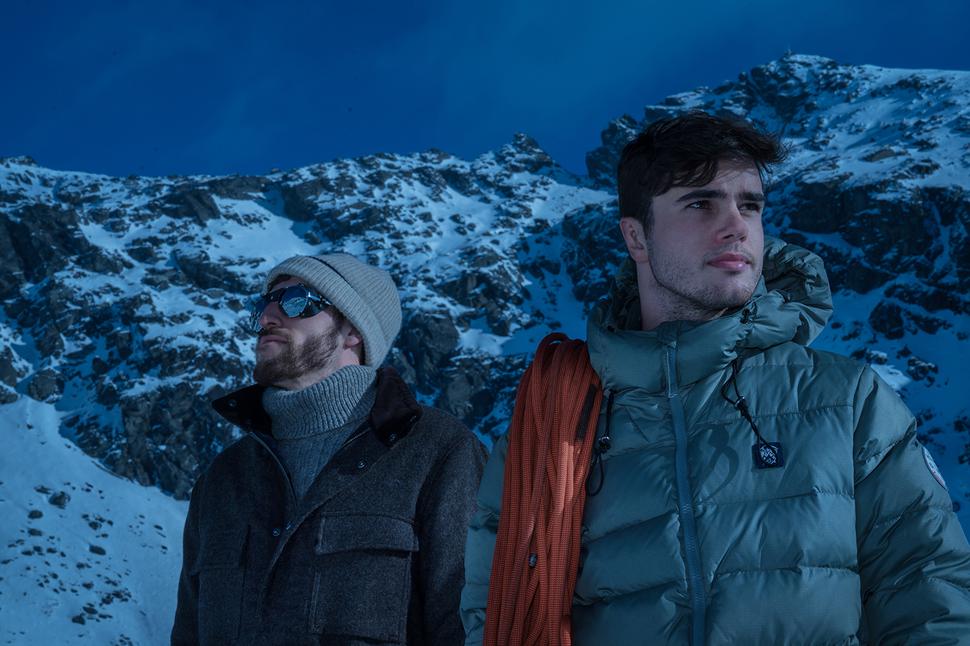 Sir Edmund Hillary's Grandsons Have Launched A Clothing Line
Ginny Fisher chats to the grandsons of our most famous mountaineer about scaling mountains and creating cool clothing
Saturday Sept. 1, 2018
Sir Edmund Hillary's grandsons, who share a startling resemblance to their towering, chiselled grandfather, will this week take a walk media-shy Ed wouldn't have dreamed of.
George Hillary, 26, a Melbourne-based financial analyst, and Alexander Hillary, 22, will conquer the runway — a far cry from the summit of Everest, but a scary saunter nonetheless.
READ: 12 Stunning Auckland Walks
"It's a bit out of our comfort zone," says George. "I'm kind of excited," says Alexander, an industrial design student, who also lives in Melbourne.
The first-time models are in Auckland for Fashion Week to launch the Edmund Hillary clothing brand, a luxury men's activewear brand that takes inspiration from the famous mountaineer's own threads, and those of Sherpa Tenzing Norgay's, worn on the men's legendary 1953 expedition up Everest.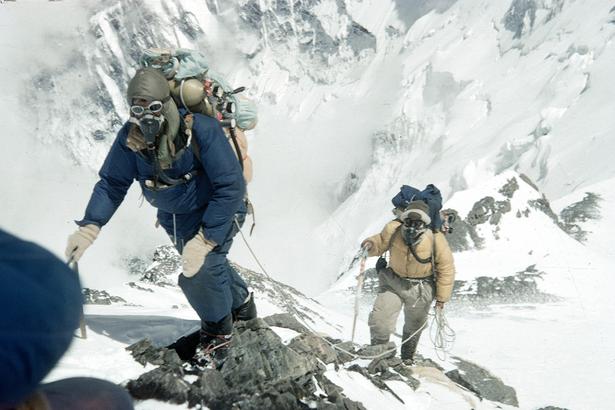 Menswear sales aren't the only goal for the label. In honour of Sir Ed's philanthropic past, a portion of proceeds from each sale will be donated to outdoor education programmes in New Zealand and the UK, as well as to schools in Nepal.
It's a gesture their grandfather would have approved of. As Sir Ed once said: "If you have plenty and someone else has nothing, you should do something about it." Alexander says his grandfather talked more about building schools and medical clinics in Nepal than climbing mountains. "He never talked much about the expeditions, more of the Nepalese friends he made along the way."
READ: A Kiwi Designer's Quest To Find the Perfect Linen Shirt
The Edmund Hillary clothing collection will launch online this week. Buyers can expect luxurious activewear aimed at outdoorsy blokes who don't mind spending large — about $1300, says CEO Mike Hall-Taylor, for a beautifully constructed jacket that will last a lifetime. Or, if that's out of your league, a striped lambswool hat or scarf could fit the bill.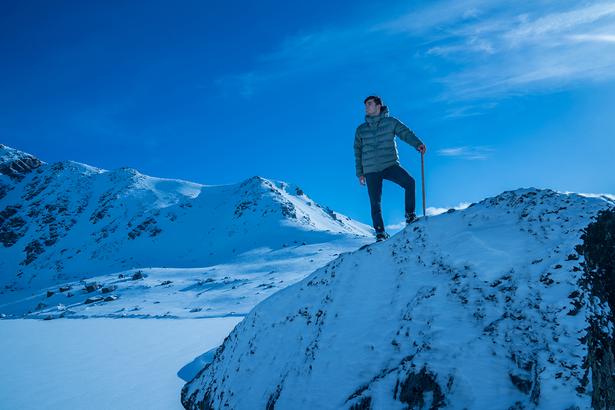 The first collection consists of 25 pieces — from puffers, to anoraks, to vintage-looking woollen army jackets; to classic sweaters made from undyed British wool, to fine knits made from New Zealand merino — all inspired by the garments worn on the ascent of the world's highest mountain.
The garments have names like Summit, Yeti, Himalaya and Base Camp. Even though George successfully tested one of the jackets on a recent climb, these aren't performance clothes you'd go skiing or rock climbing in, more the threads you might wear swanning around Queenstown after a day on the slopes.
SEE: All The Best Backstage Pics From NZ Fashion Week 2018
The designers of the European-looking collection are UK-based, but consulted with George and Alex throughout the process. The team spent hours studying reels of mountaineering imagery to come up with a heritage-looking range, with a modern twist, and often using high-quality fabrics from the time.
The Replica jacket, like the one worn on the ascent by Sir Ed, is made from Ventile, a dense cotton rarely produced these days. Mike explains the fabric was worn by World War II pilots. "It's so dense it's waterproof, so if they crashed into the water, it would keep them warm." The Vou jumper is made from Shetland sheep wool, just like the base layers worn on the expedition. "It actually has large holes in it that act like air pockets to keep the heat in; it was the first form of base layer ever developed," Mike explains.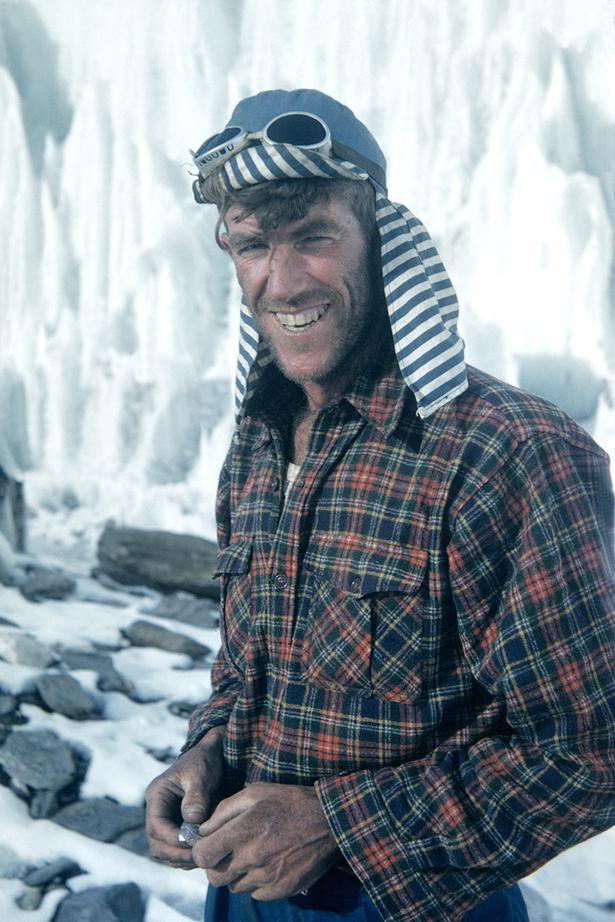 George and Alex admit to fighting over the Icefall jacket; it's their favourite piece in the collection, a beige, down-filled jacket, based on Tenzing's, with a striking arm badge with the brand's logo — a pair of entwined ice picks.
The brand is the brainchild of CEO Mike, co-founder of the company, along with the Hillary family. The Brit (who moved to New Zealand nine years ago) recalls being struck by the idea when the mountaineer passed away. "There was this great sense of sadness at the loss of such an incredible man who left behind such a great legacy. So I made contact with Ed's son, Peter, to talk about how we might develop the Edmund Hillary brand and struck up a friendship."
READ: The Definitive A-Z Guide To New Zealand Fashion Week 2018
Ten years on, the family and Mike have worked together to get the label launched. "We went down a few different design routes, but I think we've got it right now. It's certainly a premium brand. We decided we didn't want to compete in the middle market, and we didn't want to sell thousands of garments."
For now, the heavier jackets are made in Europe, the jumpers in the UK, Italy and Ecuador, but the plan is to start a portion of manufacturing in Nepal.
On show this week is the new spring- summer range, and next season there are plans to bring out a women's wear, says Mike. Their retail presence will be finely targeted at upscale boutiques and department stores, and there are plans to open a store in Queenstown.
The location of George and Alex's first shoot, near the Remarkables, tested the brothers' skills of search and rescue, when George, who had offered to help the cameraman through chest deep snow noticed their CEO sliding down the hill. "Luckily I had my ice pick in hand to cut steps in the snow, so Mike could get back up the mountain," laughs George.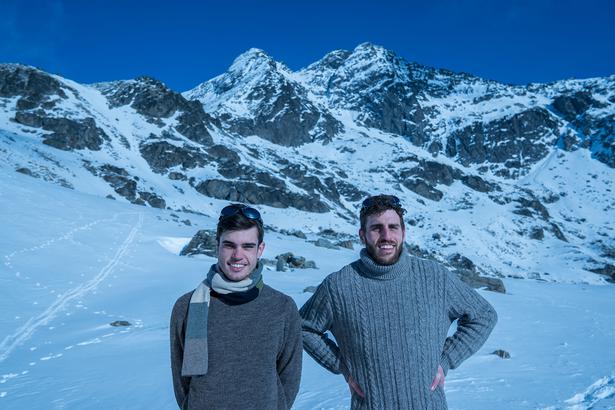 When George and Alex aren't working or studying ­— or saving CEOs — they can be found climbing with their father, Peter. They've just returned from scaling Mont Blanc in France and Mt Elbrus in Russia, and are currently four peaks down in their aim to climb seven peaks in 2018.
Climbing through the night in complete whiteout conditions on Mt Elbrus didn't seem to phase George and Alex, who say preparation is key to a successful climb. So it's no surprise that pair are taking a few modelling practice sessions before their debut on the runway.
You have to wonder what Sir Ed would say to the boys if he was in the audience, perhaps in his own words, "It's not the mountain we conquer but ourselves."
Share this: