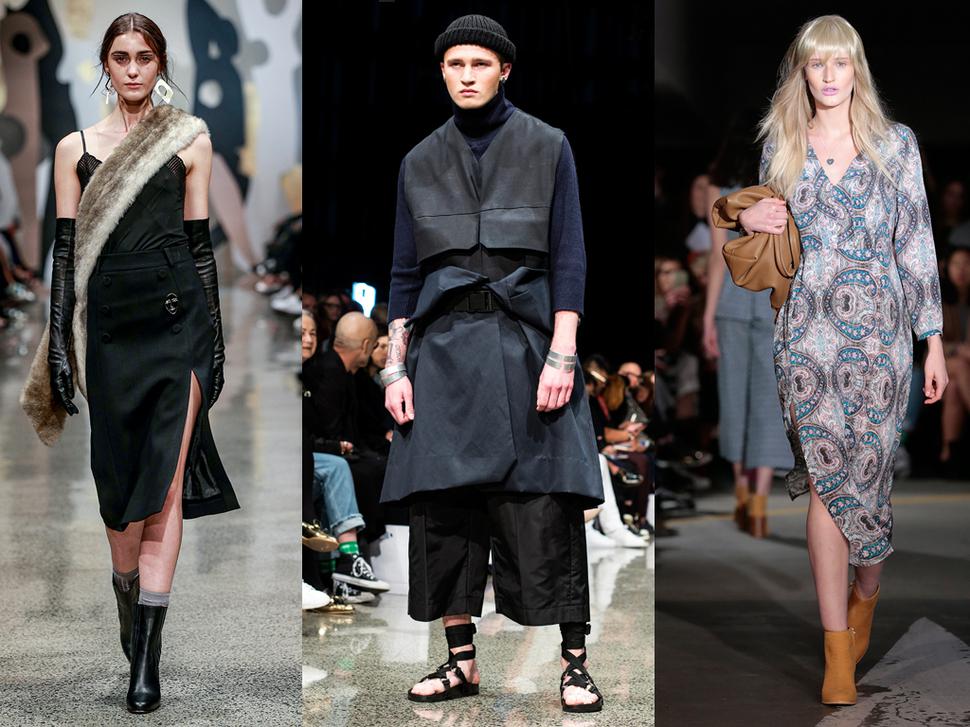 Eight Styling Tricks to Take from the Runway
Trust New Zealand Fashion Week to inspire a typically laissez-faire approach to dressing. Here are our favourite styling tricks to try next season
Friday Sept. 4, 2015
1. Wear a fur stole diagonally like at Kate Sylvester, Liz Mitchell and Harman Grubisa
Fur stoles worn diagonally and belted at the waist captured effortless bourgeois elegance.
2. Belted coats around your waist like at Steve Hall
A tailored jacket tied around the waist looked surprisingly slick at emerging designer Steve Hall's presentation in the Miromoda show.
3. Clutch a soft handbag under your arm like at Ruby
Because it says you don't really care for bags, but you cherish this one like a teddy bear. Also a handy deterrent for pesky pick pocketers.
4. Carry a garment like at Twenty-Seven Names, Wynn Hamlyn or Nom*D
With rarely a handbag in sight over the week, the only thing that looked carefree and cool to hold was your favourite coat/shirt/cardigan.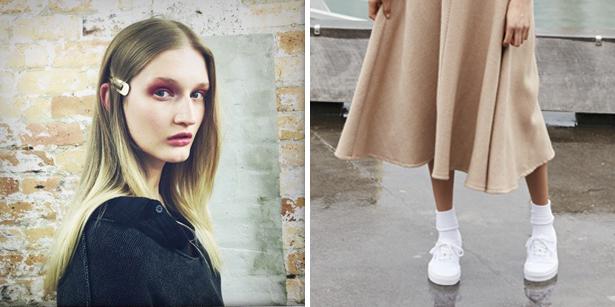 5. Hair clips with a side parting like at Lucilla Gray and Stolen Girlfriends Club
This classic 90s hair adornment is both practical and cool.
6. White ankle socks with shoes as seen as Itzme and Twenty-seven Names
It's clean, crisp and smart. Try it with matching white sneakers or try a little MJ with a classic black loafer.
7. The new three piece as seen at Julian Danger and Twenty-seven Names
A coat worn over a pant suit in the same fabric or colourway is a chic approach to work wear for next season.
8. Sleepwear as everyday wear like at Willa & Mae
The slip dress with spaghetti straps is a noughties wardrobe staple and can be worn with a T-shirt underneath or a pair of Dr. Martens boots for a nod to Courtney Love's grunge heyday.
View more of our insider New Zealand Fashion Week coverage in association with Mercedes-Benz.
Share this: