Eleanor Ozich's Guide to Vintage Shopping
If you find vintage shopping overwhelming, try these useful tips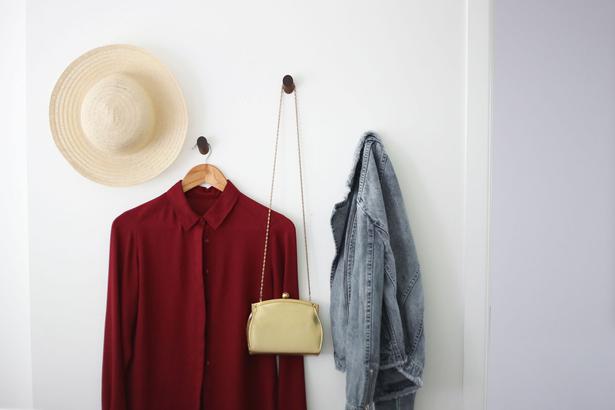 Thursday July 6, 2017
Those who know me well, know of my love for vintage wares. My obsession with second-hand shopping began as a very young girl — I have fond memories of visiting many church and charity shops with my beloved grandparents, learning the art of searching for beautiful treasures and hidden gems.
In my teenage years, my wardrobe consisted almost entirely of vintage clothing — some beautiful and some, perhaps, a little retro. I became an expert at searching through racks upon racks of second-hand clothes, picking out quality silk, lace and denim pieces. Nothing felt better than walking out of a store, arms filled with beautiful, unique items. These days, I still love to shop for clothing and accessories, although I also enjoy finding antique serve ware, cutlery and other kitchen items to use in food styling.
Vintage shopping can be daunting, and easily overwhelming. Here's a few tips to help make the experience a little more easy and fun, too.
1. Go regularly 
Find a handful of opportunity and charity shops that you can visit easily and make it a regular thing. Often, I'll go shopping with my three children after school, giving them a handful of coins so they can choose something special for themselves, while I sift through the hangers, and scan the shelves for unique items.
2. Don't spend too long in each shop
You will find that the more often you go, the easier and faster you will become at finding what you are looking for. The most intriguing finds are usually discovered unexpectedly, while you're not looking too hard.
READ: Expert Tips for Buying a Vintage Wedding Dress
3. Visualise
When I am second-hand shopping, I usually have an exact idea of what I am after. By manifesting these ideas, I am hardly ever surprised when I come across the exact item I am looking for.
4. Don't pressure yourself
If you don't find something within 10 minutes of being in the store, move on and don't let it upset you. There are hundreds of items out there, calling your name — you just need to find them.
5. Visit rural towns
The best second-hand shops are the ones that have not already been scoured through in central suburbs or cities. I like to make a day of it, and pack wholesome snacks to enjoy on way.
6. Have fun
There are no rules when it comes to mixing vintage with modern. Have a go at layering colours, textures and materials. This applies to both clothing and homeware.
7. Only buy the items you absolutely love
If you're unsure, then leave it for the next person.
Share this: