Why Fashion is Dressing Up
On screen and in fashion we are seeing the restoration of elegance and care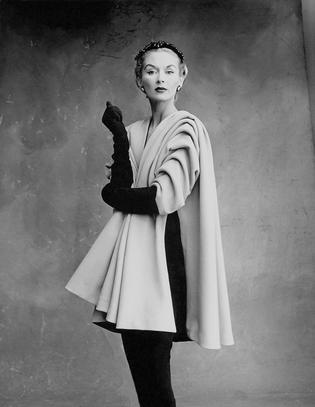 "Elegance is a word that would need a book to give it its right definition! I will only say now that elegance must be the right combination of distinction, naturalness, care and simplicity. Outside this, believe me, there is no elegance. Only pretension.

Elegance is not dependent on money. Of the four things I have mentioned above, the most important of all is care. Care in choosing your clothes. Care in wearing them. Care in keeping them."
— The Little Dictionary of Fashion by Christian Dior, 1954
In these tumultuous times, dressing up when you're down may seem a frivolous distraction. But as the fashion world embraces the possible political power of clothes and the messages they send, so too there's a return to grown-up, I-care-and-I-made-an-effort elegance.
"Elegance is character, confidence and poise," say Madeleine Harman and Jessica Grubisa of the Auckland-based label Harman Grubisa, one of the few local brands consciously embracing and offering a "done" look. The brand's show at NZ Fashion Week was a study in polish, with bouncing curls, glossy lipstick and tailored silk suiting.
Despite New Zealand's typically casual, no-fuss style — in dress and attitude — the pair say they see more women embracing the chance to dress up, make an effort and be bold.
"What we see slowly changing is women embracing their individualism, instead of following rules of who they should be, what they should project or wear. It's exciting for us to dress women in store who would never usually wear this to work, never usually be this bold with their choices — celebrating their beauty and bodies versus apologising for it."
Overseas, French chic and stalwart New York brands like Carolina Herrera and Oscar de la Renta have long defined glamour and elegance — a twinset, a ball gown, a well-cut sheath dress. But it's the younger brands like Altuzarra, Emilia Wickstead and Roksanda that are modernising the term, adding wit and attitude.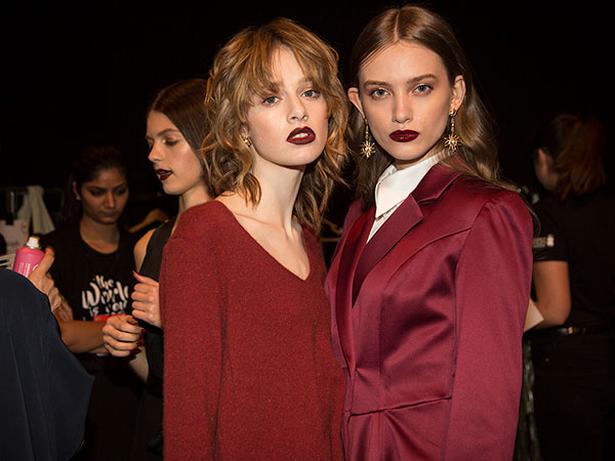 Miuccia Prada's spring 2017 collection also examined elegance — and fashion — in the context of our times. "Instead of exploring the history of women, which I have for a while, I decided to take care of now, the present, and trying to find elegance."
"Elegance sounds like an old-fashioned word," she told AnOther Magazine, "but there's also the sense of something meaningful, deep, cultivated."
On screen, too, there's a focus on refinement. Think of Natalie Portman's portrayal of Jackie Kennedy, an icon of elegance, or the strict and conservative wardrobes in Hidden Figures, set at Nasa in 1961. Netflix mini-series The Crown perfectly portrayed the regal elegance of the Queen and Princess Margaret — from the more obvious diamonds and gowns to the silk headscarves and tweeds in the country.
Elegance will be on full display throughout the year. Later this month an exhibition celebrating Princess Diana's fashion story opens at Kensington Palace, while London's V&A museum hosting an exhibition from May looking at the legacy of couturier Cristobal Balenciaga — who once proclaimed, "elegance is elimination".
At the NGV in Melbourne in August is The House of Dior: Seventy Years of Haute Couture, set to feature more than 140 garments from the French fashion house. Almost 70 years ago to the day, Christian Dior presented his iconic New Look collection, helping to define elegance with its dramatic silhouettes.
GALLERY: Go Inside Christian Dior's Castle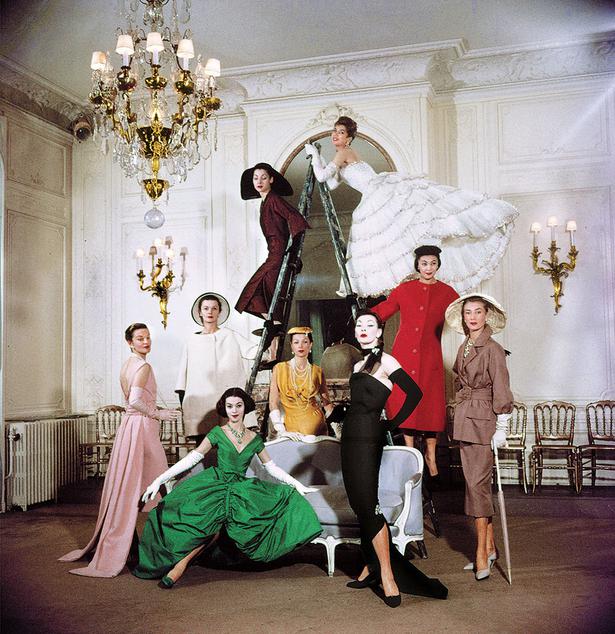 The impact of that collection is still felt today. Writing for website The Fashion Law recently, Liroy Choufan examined whether the world will see a "new New Look" — commenting that the couture look of the 1950s, post-World War II was an answer to the need of order after years of chaos. "The nostalgic beauty that it embodied was a pleasant consolation for a world craving for elegance."
Amid the chaos of today's world — bombardment of negative news, shrinking borders, Twitter and Donald Trump — an attempt at a return to some sort of order through aesthetics, and fashion, feels increasingly apt.
Dutch trend forecaster Lidewij Edelkoort spoke to German broadcaster DW last year about the politics of fashion in uncertain times — and how she believes the rise of the right-wing in Europe and the US will impact on how people dress.
"In these times of fear, in the big parts of the world, in densely structured fighting societies, fashion tends to become very extravagant. I am thinking about the comeback of the historical aspects of fashion design such as bustles and hips and peasant sleeves and puritan collars," she predicted. "There's this whole urgency, I believe, to truly change form. It has been too basic for too long, and we need to have a new incentive. Theatrical clothes are going to be important."
Theatrics is good news for those averse to the so-called "good taste" of elegance, with other designers embracing the supercharged glamour of the 80s — when there was another controversial celebrity Republican in the White House. (Never mind the politics behind the flashiness of 80s style.)
Credit Hedi Slimane for the return of the over-the-top 80s as a trend, with his final collection at Saint Laurent an extravagant tribute to the early part of the decade's glamour. Marc Jacobs' resort 2017 collection looked to a spunkier side of the era that style seemingly forgot: crimped hair, puff sleeves and pussy bow blouses — a proper "look".
It brings to mind Guardian columnist Hadley Freeman's analysis of Beyonce's super-styled pregnancy announcement earlier this month: "Naturalism is not helpful right now — we need extreme fabulousness".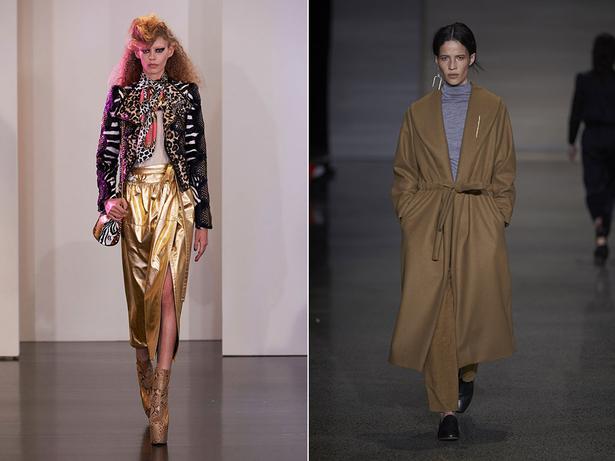 Marc Jacobs; Ovna Ovich. Pictures / Supplied

Finally, as with most things today, we get to the Trump factor. The global fashion industry has struggled with how to deal with the new US administration and First Lady, following its longtime support of and from Michelle Obama.

Her intelligence and clothing choices modernised both the job and style of the position of First Lady — the epitome of effortless elegance, as opposed to Melania Trump's more studied, super-groomed (some have called flashy) elegance, that harks back to earlier times. Whether her — and step-daughter Ivanka's — seemingly retro take on elegance has as much influence as Michelle's modernism remains to be seen.

But since the inauguration, the industry has started to thaw, with fashion media covering what Ivanka and Melania are wearing, and Anna Wintour admitting it is likely the First Lady will appear on the cover of Vogue. According to the Telegraph, Sarah Rutson, the former vice-president of global buying at Net-a-Porter.com, even cited Melania as a key inspiration for the coming months.

But is it true elegance, or playing elegant? The final word goes to Diana Vreeland. "The only real elegance is in the mind; if you've got that, the rest really comes from it."

Share this: