These Tailored Summer Looks Will Help You Feel Pulled Together
There's nothing quite like the feeling of a tailored jacket or a tidy dress for a positively pulled together look as we delve into the first summer of our new normal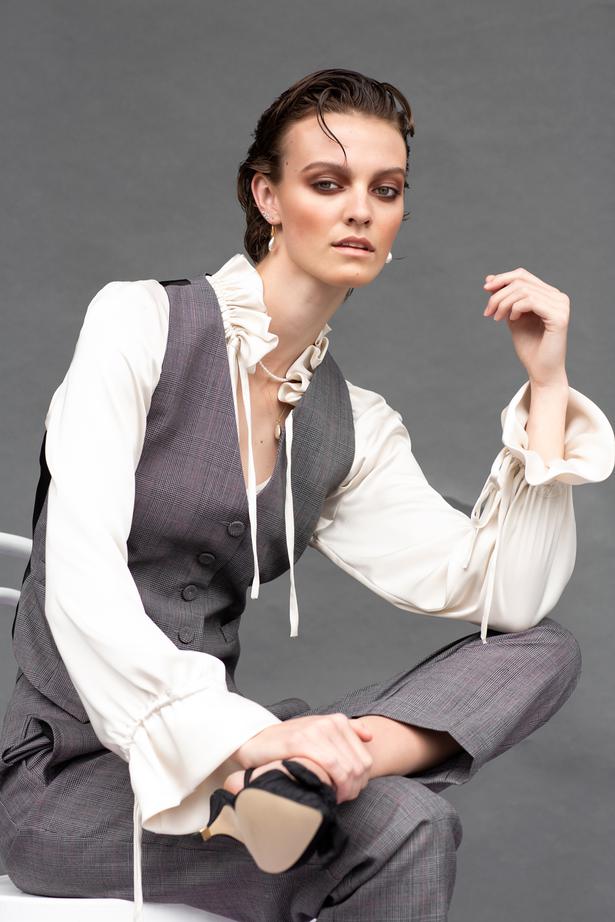 Tuesday Oct. 6, 2020
ROMANTIC GESTURES
The waistcoat made a smart return to fashion in 2020, worn here with a languid blouse for an elegant pairing. Shjark blouse $429. Mahsa waistcoat $530 and trousers $565. Kathryn Wilson heels $299. Vania pearl necklace $99, pendant $79 and earrings $59.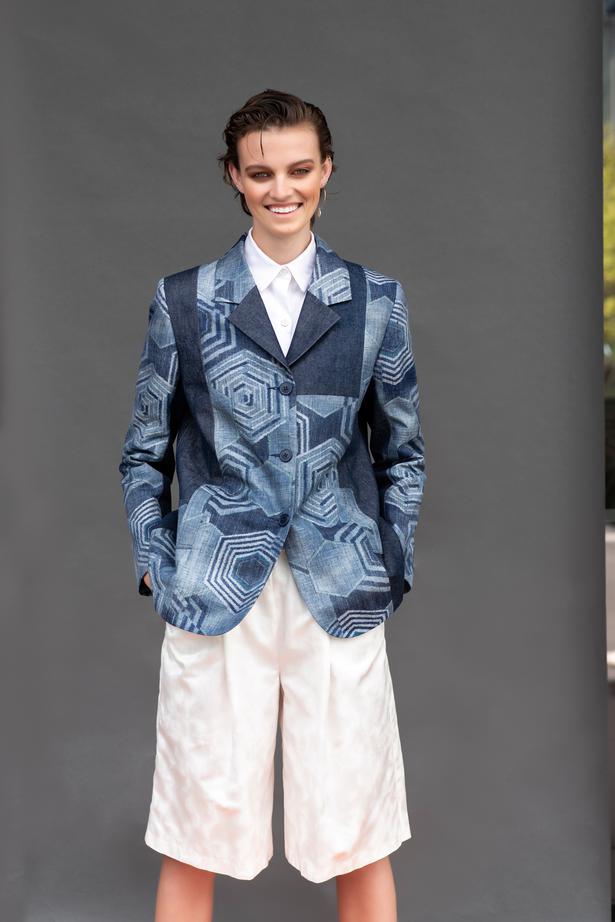 SURF & TURF
Add smartness to summer shorts with a unique blazer, like this bespoke option from local designer doyenne Liz Mitchell. Mina shirt $325. Liz Mitchell blazer $1795, Harris Tapper shorts $379. Vania pearl hoop earring $89 (a pair).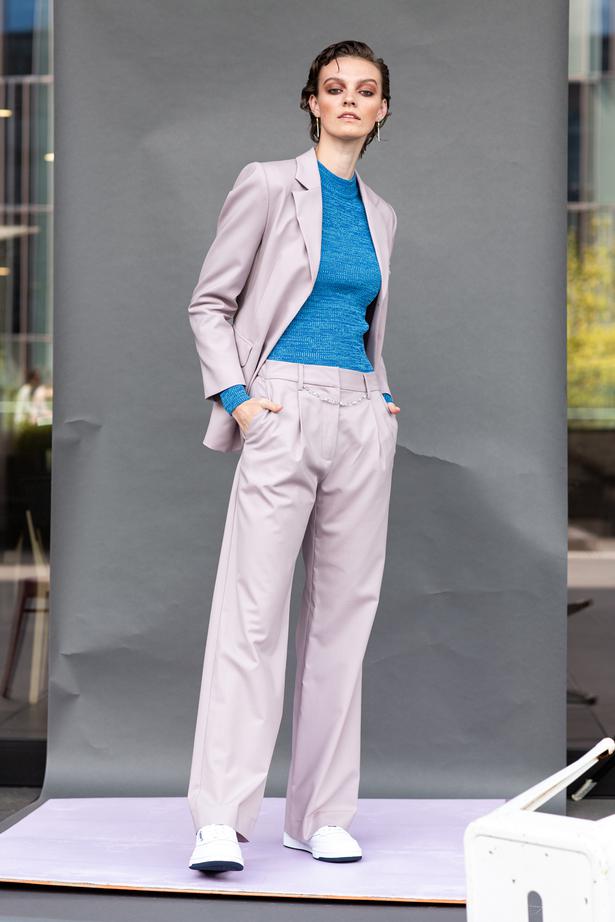 FORWARD THINKING
Add a touch of 70s glamour with a widespread collar. Camilla & Marc blazer $840. Shjark shirt $359 and trousers $349. Mi Piaci heels $260. Paloma Wool earrings, $99, from Black Box Boutique.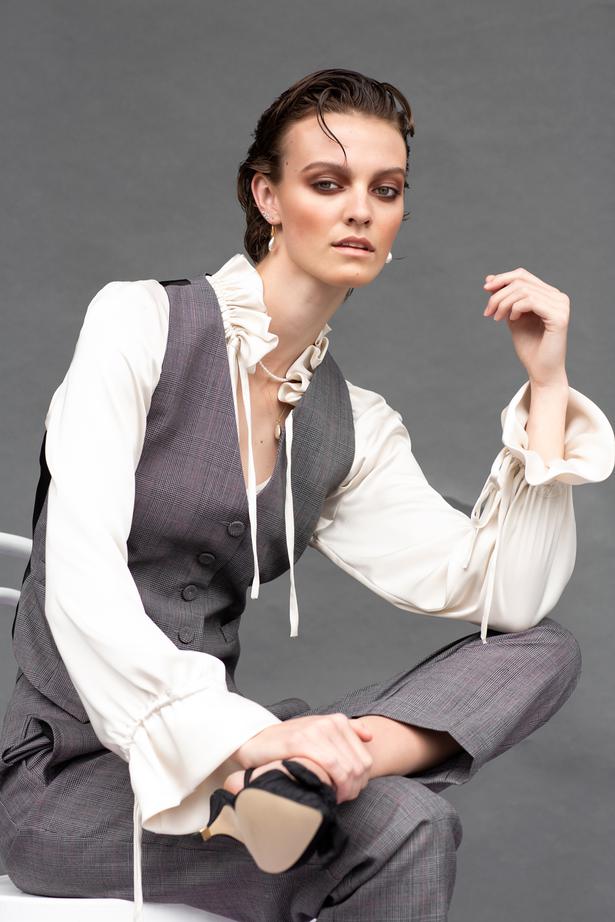 SOFT POWER
A made-to-measure suit ensures the perfect fit - try local label Loclaire's sweet bespoke suit with beading in collaboration with Baobei, a local jewellery brand creating special pieces out of repurposed and NZ-sourced beads. C&M top $360. Loclaire made-to-order blazer $629 and trousers $369. Reebok sneakers $150. Vania earrings $59.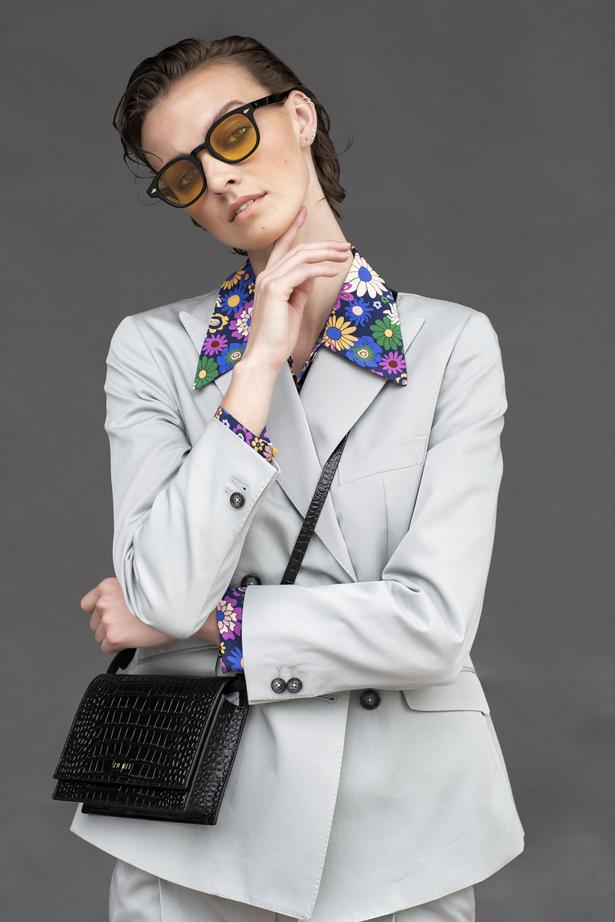 CAFE MAMBO
Summer days in the sunshine can also be a chic affair with a careful selection of charming accessories. Twenty-seven Names shirt $390. Working Style made-to-order blazer $1599 and trousers $599. Yu Mei bag $549. Moscot sunglasses with custom-made tints, $650, from Parker & Co.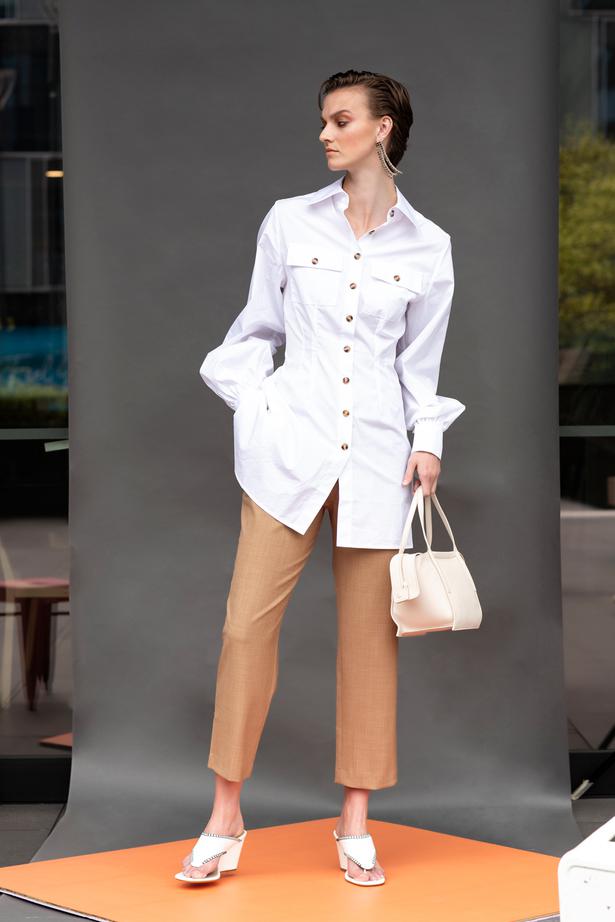 SHE'S GOT THE BEAT
A tailored dress over a pair of trousers may be all the layering required for a smart work to cocktail transition. Anna Quan dress $510 and trousers $510, from The Mercer Store. Jasmin Sparrow earrings $663.20. Yu Mei bag $745. Maryam Nassir Zadeh sandals, $879, from Black Box Boutique.
Photographer / Babiche Martens. Fashion director / Dan Ahwa. Model / Brooklyn Harrison from Unique Models. Hair and make-up / Shirley Simpson using Aleph.
STOCKISTS
Blackboxboutique.com; Jasminsparrow.com; Harristapper.com; Kathrynwilson.com; Lizmitchell.co.nz; Mahsa.co.nz; Minaforher.com; Mipiaci.co.nz; Parkerandco.nz; Reebok.co.nz; Shjark.com; Themercerstore.co.nz; Twentysevennames.co.nz; Yumeibrand.com; Vaniatruchsess.co.nz; Workingstyle.co.nz.
Share this: