Emilie Sinclair Is a Denim Designer to Watch
New Australian-based Wrangler designer Emilie Sinclair discusses the brand's winter collection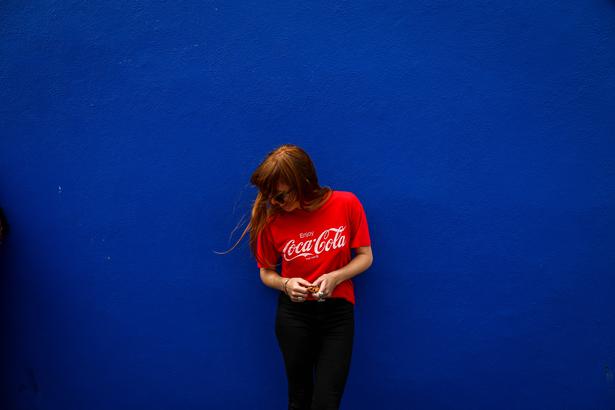 Wednesday March 9, 2016
Emilie Sinclair is the new designer doing exciting things at iconic denim brand Wrangler, having previously worked for Neuw denim and Rachel Comey. Hired as womenswear designer in a maternity-leave role, Emilie was so good the company have kept her on permanently. We asked her more about what she actually does, the ideas behind the new collection and what her favourite pieces are.
I've always had a love for vintage clothing and denim pieces… to me seem to be the most iconic and timeless garments around. While I was studying textile design, I worked for a vintage clothing shop and started to become a bit obsessed with collecting vintage denim pieces. After I finished my degree I worked for a few skate/surf labels in Melbourne before moving overseas. I first worked with denim during an internship with New York designer Rachel Comey. I was really impressed by how she incorporated denim fashion pieces into her ranges. When I got back to Melbourne I got a job designing menswear and was able to incorporate denim pieces into the range. I then worked for Neuw denim designing their women's ranges and learnt a lot while working with their team. The learning continues working with an iconic global denim label such as Wrangler. It's been great having such a wealth of archived history and inspiration to draw from when creating the new ranges.

The new Wrangler winter collection… was initially inspired by a research trip the design team took to Tokyo. It so happened that we had been watching re-runs of Twin Peaks, so that also had a huge influence on the direction we took with the range. For the women's collection I was influenced a lot by the denim worn by Deborah Harry in the 70s and 80s — she is such a babe, and the more I researched her, the more awesome images I found of her wearing some pretty rad denim and double denim outfits.
Watch a short behind-the-scenes video
Shooting the new campaign… We were scheduled to shoot this winter range in December and it was proving difficult to find a location that fit in with our creative direction and looked convincingly wintery — plus we wanted to find something different from our previous Wrangler shoots. The South Island, in particular Arthurs Pass, was amazing! We could not have asked for a better location. I was constantly in awe as we were driving around looking for locations to shoot.

My favourite jeans in the new collection… For women it's the Drew jean in Highway Blue — this is a new fit for us which was inspired by the classic cut of Levi's 501 — but we re-worked the top block to sit higher on the waist and be more flattering through the hips. I'm also loving the cropped leg length and straighter leg silhouette as a refreshing alternative to our skinny fits. The Highway Blue is offered on a rigid denim which washes up a treat and so really nails that authentically worn in indigo wash — it has become my new favourite pair of blue jeans.

My job involves… For this season designing all of the women's product, denim and fashion items, from initial range conception, trend research, fabric sourcing, sketching, through to sample development and the final in-store product. It's great because I'm part of a small dedicated team who are all very passionate about the brand and work really well together, which makes day to day pretty fun! I have recently taken over the senior menswear design role and have just begun designing the winter 2017 range, which will be my first range for Wrangler men's.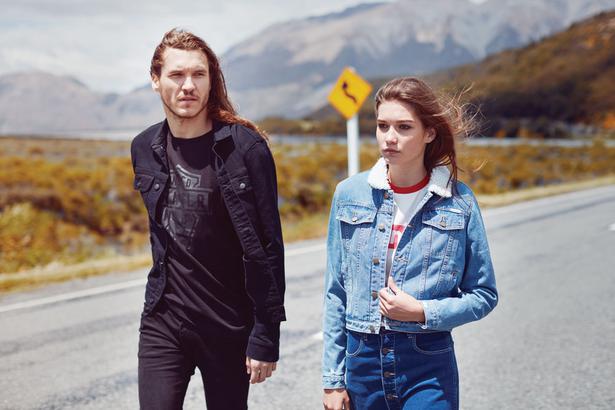 Share this: