Emily Miller-Sharma and Deanna Didovich Celebrate 10 Years At Ruby
From streetwear origins to one of New Zealand's most beloved brands, we take a moment to celebrate this milestone for local label Ruby
Wednesday Aug. 15, 2018
In an industry besotted with new up-and-comers, longevity deserves to be celebrated, and this year marks more than one milestone for New Zealand brand Ruby. It's been 16 years since the first store opened on High St, and both Deanna Didovich, Ruby's creative director, and Emily Miller-Sharma, the company's general manager and Liam designer, are celebrating 10 years at the label.
Ruby came into my consciousness as a teenager growing up in Wellington; its femininity and frills an antidote to the nearly ubiquitous black worn by most of my friends.
This was after they had already begun their tenure, and for me (and many others, I'm sure) the label's identity is largely intertwined with their presence, so I was interested to learn the Ruby brand has evolved from quite a different starting point.
READ: Travel Diary: Deanna Didovich Shares Her Croatia Highlights
Founded in Auckland in 1999 by then-21-year-old university student Lizzie Shand, Ruby started out as a streetwear brand that catered to her love of the snowboarding scene, comprising of basics like women's hoodies and T-shirts.
After a year of working on the brand alone, her friend Kate Gosling came on board and the duo oversaw Ruby's growth from small wholesale streetwear label to four stores country-wide by 2008, when Ruby was purchased by the Sharma family, which still owns it today.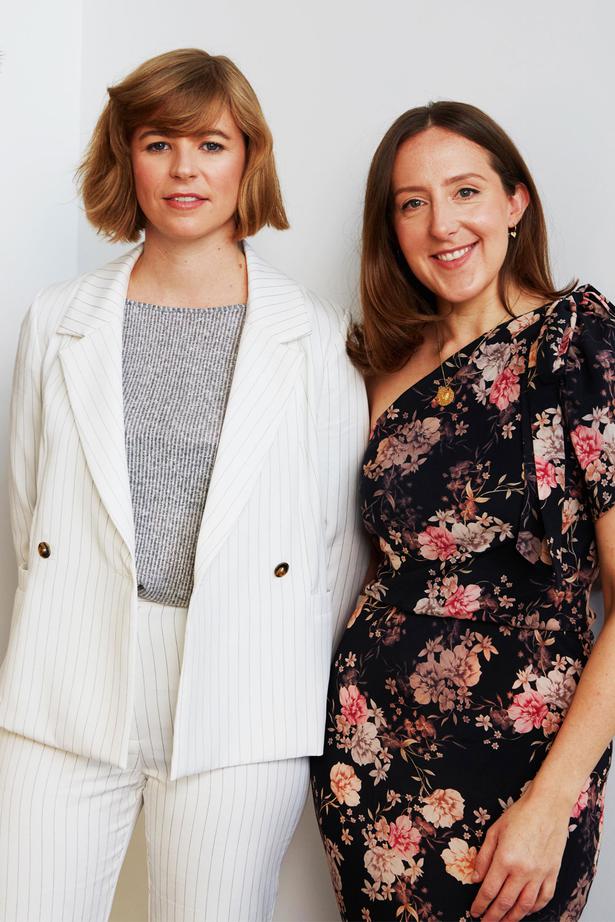 To hear about Deanna and Emily's journey over the past decade, I meet the pair at Ruby's headquarters in Grey Lynn. All the brand's local factories are in Auckland, but it's here that the inception of each collection takes place. Out the back is a bustling high-roofed space housing samples and fresh deliveries, the PR and marketing team (headed up by sister Anna-Lise Sharma) inhabit an area just off the main entrance, and tucked around the corner between them both is Deanna and Emily's shared workspace with sketches of the next collections pinned to the wall and rolls of fabric tucked in every spare corner.
They've worked side-by-side for the past 10 years, both coming on board with the brand within a few months of each other in 2008 — Deanna was back home on holiday from London and got the Ruby designer job after applying on a whim, while Emily was also back on holiday from the States and helping her parents, who had just bought the company from its founders. She never left.
READ: Christine Sharma of Ruby & Her Beach Holiday Plans
Taking over an already-established brand wasn't a huge hurdle for Deanna, who had grown up with an awareness of Ruby as a streetwear brand, but was given the opportunity to start afresh.
"There weren't any rules that said 'you have to continue this legacy exactly as it is'. That would never have worked — I had my own thing," says Deanna. "I was given a fresh palette. It's not like we reinvented the wheel, it was still streetwear at the time and it was youthful, fun and accessible with a good price point." Slowly she was able to evolve the aesthetic.
Emily compares the transition to children growing up with their parents. "There can be a self-consciousness and not wanting to be exactly the same. When we took over, the aesthetic did change — there was something more restless and cheeky injected in."
In the earlier era of the brand, Lizzie and Kate created Madame Hawke, the dressier diffusion line, to be Ruby's party-friendly big sister. But after Deanna came on board, the "Ruby girl" decided she wanted to be fancy too. "One of the biggest things Dee has given the brand is a sense of audaciousness," says Emily. "Like, you can wear these ridiculous frilly shorts or just wear a pink coat — get a pink coat and don't worry about it. Heaps of frills, or a floral gown — you can wear that and you can be taken seriously, but you don't have to be frowny-serious."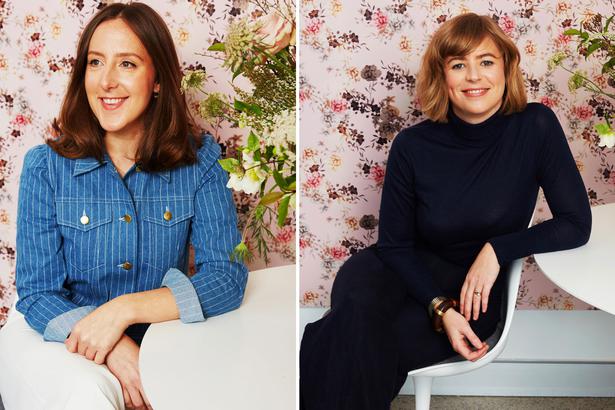 Sister label Liam, named after the youngest member of the Sharma clan, was created by Emily in 2012 as an alternative to Madame Hawke and releases two collections a year. The materials she uses and the refined, simple lines of her collections, denote a considered sophistication. If Madame Hawke was Ruby's big sister, Liam is Ruby's classy yet cool aunt.
In terms of learning curves over the last decade, both designers are more attuned with their instincts and trusting their gut.
"If you fundamentally know something is going to work, it usually does," says Deanna. "I think we really know our customer and have known for a long time. She changes from season to season, and you don't always get everything perfect but I think we have a pretty good understanding of what we're doing and the environment we're doing it in."
It certainly has been a learning process over the past 10 years — learning how to formulate marketable ideas and take criticism for those ideas when they don't work out. Being at the helm of a well-known fashion label at a young age was not without its challenges. "It's a little bit like we've had to grow up on stage in front of everyone," says Emily. "Decisions I made as a young designer are not ones I would make now. It's hard when you're that age and you put something into store and it doesn't sell — it's the most crushing thing in the world. You don't understand how your ego works yet."
READ: Rosie Huntington-Whiteley Wears NZ Fashion Label Ruby
Learning how to take those hard knocks from a sales and internal perspective means they now work better as a team and, while the designers come together at points during their design process, they have also learned the importance of remaining true to their individual visions.
Something the Ruby team are immensely proud of is their relationship and ability to connect with their customers, who range from young teenagers to women in their 80s.
The community aspect of the brand has been a strong thread since the very beginning, with founders Lizzie and Kate featuring friends, women they admired and even Ruby employees in ad campaigns long before it was common practice in New Zealand.
"There was a campaign where we used our friends which created a story because they weren't models," Lizzie told me when I met with her and Kate to reminisce about their start at the brand.
One of their earliest Ruby campaign posters, a portrait of a woman wearing a jumper, read simply: 'This is my friend Misa'. A tribute not to the garment itself, but to the woman wearing it and imbuing it with her own individual personality.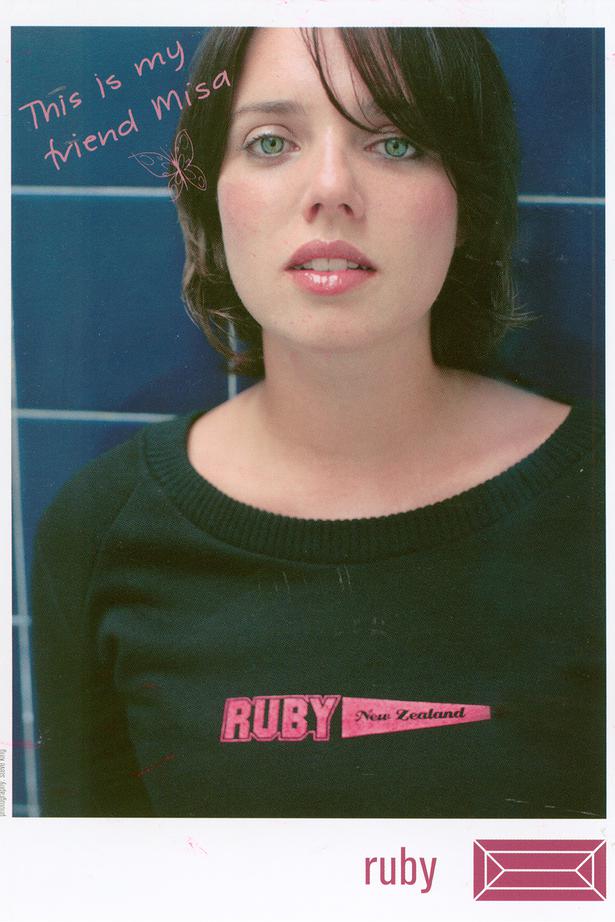 When they held their first catwalk shows, Lizzie and Kate would invite everyone they knew. "We'd invite the people who cut our patterns and printed our catalogues," says Lizzie. "We felt like we really didn't want to be exclusive, we wanted to be inclusive. Everyone was welcome."
This inclusivity has been a driving force behind the growth of the brand — in today's world where influencer marketing is the norm, the Ruby girl gang is no longer just a couple of women and their small circle of friends, there is a hugely loyal base of customers who connect with the label on a personal level. I'm told of a woman who loves Ruby so much, her fiance proposed to her in one of their stores. "It brings me so much joy," says Emily. "In Wellington I met a 76-year-old woman who told me she loves going to Ruby because of how the girls talk to her — it makes her feel excited and engaged in the world."
Looking forward, there's a lot on the agenda for the brand, including an exciting collaboration — they remain tight-lipped on specifics — and long-term, they want to enter the important conversations taking place around ethics, but in their own way.
READ: Styling Tips From Celebrity Fashion Stylist Marina Didovich
"What I hope for the fashion industry is that there can be a genuine and honest conversation," says Emily. "We say 60 per cent of our product is made here — at the moment 75 per cent of our product in stores is made in New Zealand." She cites fear of retribution as the reason for rounding it down, in case it's not 100 per cent accurate.
"That fear aspect is such a shame because it creates an environment where the conversation is difficult to have. For us, it's about making sure we're doing it in an honest way rather than in a way that just ticks boxes or sounds nice."
It all comes back to the personal aspect of the brand. Even as it has grown to 10 stores and over 70 staff, Deanna and Emily, along with the core management team, ensure that Ruby is a reflection of the collective spirit of all those who contribute to its identity.
After speaking with them, I wanted to know how Deanna would describe Ruby if she was a person. "The Ruby girl is inclusive and embraces challenges, whatever may come her way. Her energy is positive and warm, and her friendships are everything to her. And, of course, she puts a touch of sass into everything she does."
Share this: