Where to Shop: Ena, Wellington
New Wellington boutique Ena stocks already established and up-and-coming labels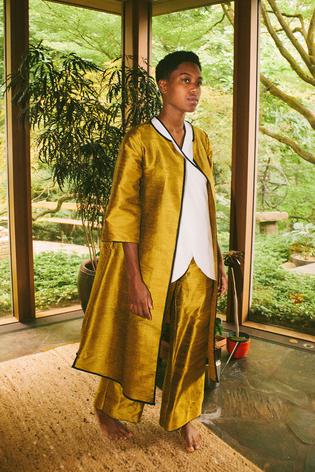 You probably won't know all that much about the international labels stocked at new Wellington boutique Ena; that's because they're all being sold in New Zealand for the first time, hand-picked from some of the biggest foreign trade shows.
As a fashion graduate, store owner Nadya France-White wants to nurture emerging designers, and create an environment where they can sit alongside established brands. That's why at Ena, labels such as Portland-based Alexa Stark (pictured), Gary Bigeni and Romance Was Born are complemented by New Zealand favourites Penny Sage and Georgia Alice.
"I honestly felt like Wellington needed somewhere where you can go to get something a bit different, and I wanted to have up-and-coming international brands that weren't available here," says Nadya. "I love New Zealand designers, but it's also nice to look at something different and see what people are getting up to internationally."
For the past six months, Nadya and her partner Elie Assaf, who owns local eatery Five Boroughs, have been frantically sourcing stock and remodelling the space, which is now open on Ghuznee St. And, if you don't get to frequent Wellington's ample retail stores, national sales are welcome via email.
• Ena, 30 Ghuznee St, Wellingon. Contact nadya@iamena.co.nz, or ph (04) 803 3882
Share this:
More Fashion / The Latest