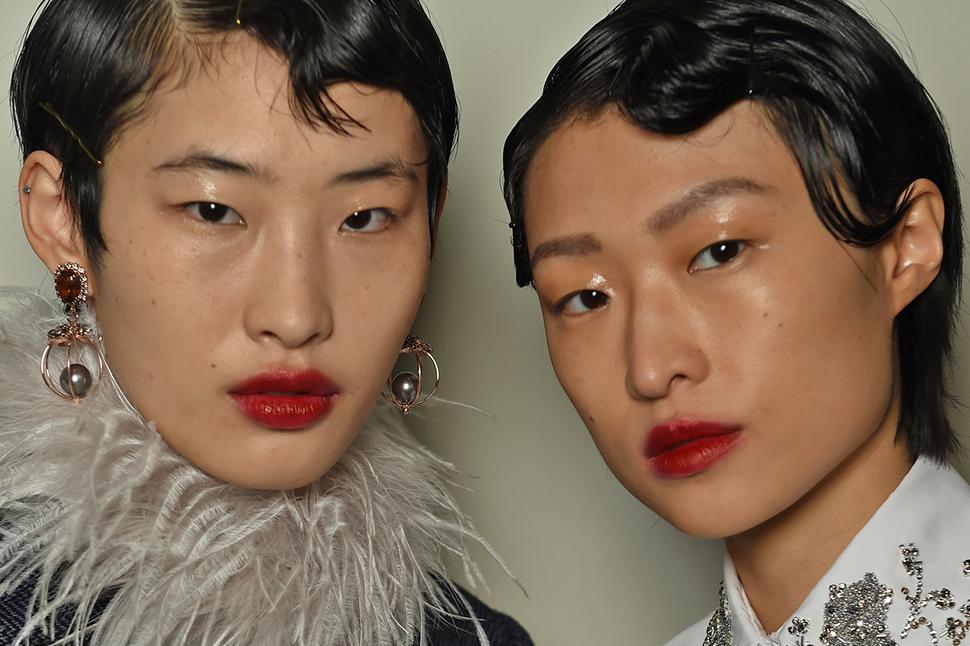 Erdem x Nars: A Conversation With Designer Erdem Moralioglu
The designer tells Janetta Mackay about the inspirations behind the new Erdem x Nars makeup collaboration
Friday May 25, 2018
When designer Erdem Moralioglu sees a flower he sees a mysterious world of colour and symbolism. Floral motifs are a recurring theme in his ladylike-with-a-twist dresses, favoured by both Duchess of Sussex, Meghan Markle, and her new sister-in-law, the Duchess of Cambridge. "As much as there's a beautifulness to them, there's also a strangeness there," he tells Viva of his love of flowers. "I think my work has always been about that juxtaposition between the delicate and the bold."
READ: Meghan Markle's Favourite Beauty Products
At its best it twins the ethereally beautiful and the unexpected. Think flowing darkly floral velvet devoré gowns worn with mannish dress lace-ups, as seen on the runway at London Fashion Week in February. That show also marked the first glimpse of the designer's foray into makeup, via a collaboration with Nars, appropriately named Strange Flowers. "Some of the colours are more pretty let's say, and then some of them are more odd and strange," he offers. The shade selections are contained in dove grey palettes festooned with exotic flowers for this stand-out limited edition collection arriving in New Zealand on May 29.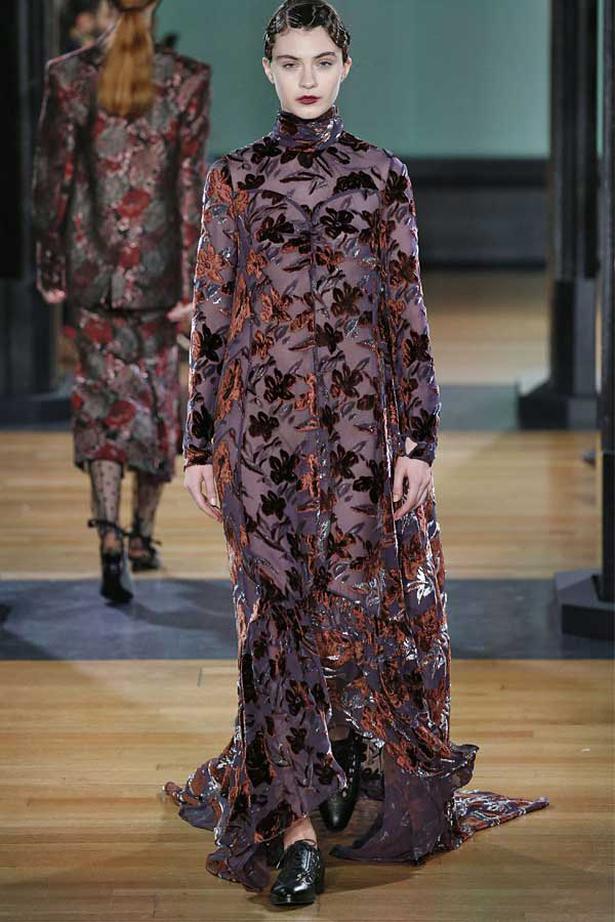 It's the second piece of Erdem to be sold in this part of the world, after a collaboration with H&M late last year. Around that time Prince Harry and Meghan Markle announced their engagement, sparking rumours that Erdem might be the label chosen to make the wedding dress. It wasn't to be, but when Viva queried Moralioglu before the big day about what sort of dress he would love to create for his long-time client, his answer seems set to guarantee continuing royal patronage: "That's a tough question! I don't think I can answer that!"
Seeing his designs worn by an ever-increasing number of famous faces, he is equally discreet about playing favourites. "There have been so many amazing moments, even from this past year, it's hard to choose just a few. I think whenever members of the Royal family or celebrities wear my designs, it's so rewarding and exciting for me."
(From left) Voodoo Lily, Larkspurt, Carnal Carnation. Picture / Supplied

Moralioglu founded his namesake Erdem label in London in 2005. The Canadian-raised son of a Turkish father and an English mother had moved there after completing a fashion degree in Toronto. He interned with Vivienne Westwood, then took on master's studies at the Royal College of Art, followed by a short stint in New York with Diane von Furstenberg. Over the past decade he has picked up a slew of British Fashion Council awards and upmarket international stockists. Three years ago he opened a flagship store in London, a city in which his take on romantic nostalgia and heritage tailoring resonates particularly well, with resident fans ranging from Alexa Chung to Claire Foy.

READ: Fashion Designer Erdem Moralioglu's Life Lessons

For his autumn-winter show using the custom-designed Erdem x Nars makeup, the inspiration for the look was, he says: "The combination of memories of my mother wearing a saturated red lip, mixed with the poise of the 1930s and 1940s aristocracy. We used products from this collaboration and it turned out great! The colours are bold, yet demure, which worked perfectly for the looks and I think are easily adaptable for every day."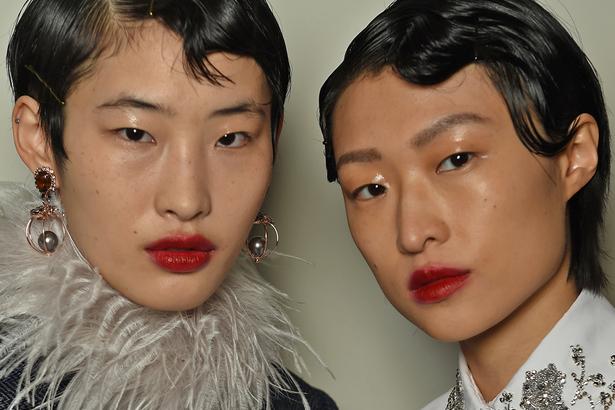 The feature bold red lip had a matte finish, achieved with a specially developed pigment-rich lip powder. It is a first for Nars and comes in a palette of four shades accompanied by a balm. "I think a red lip looks universally well on anyone, it's all about how you wear it," says the designer.
The hair and makeup look is very much integral to his fashion vision. "Whenever I'm designing a collection, I can always imagine who she is in my mind, how she walks, how she moves, what she would wear on her face, what she's wearing on her feet, all of those things. I see her from head to toe," he says. Erdem and Nars have been a backstage team since 2013, leading to the two-year process of jointly designing a makeup collection. "My goal was for the makeup line to reflect all of the strange shades and textures that exist in the flower world," says Moralioglu.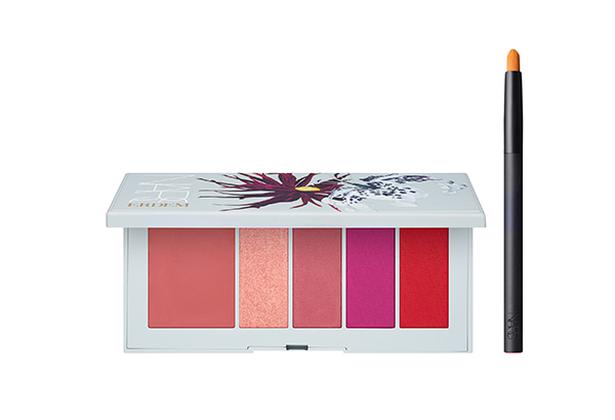 Being able to create innovative new products to realise this, such as the lip powder, was "quite wonderful". Lipsticks were made in sheer and opaque formulas and he enjoyed tying in crazier colours such as Larkspur (a sheer orchid colour) or Wild Flower (deep plum purple) as options alongside the classic reds with names including Bloodflower and Carnal Carnation. For the eyes, marigold was a surprise, teamed with deep and earthier tones.
READ: The Latest Beauty Collaborations You Need To Know About
These are shades for the bold women he has always been attracted to. "Women like my mother and sister, I count as personal inspirations and icons, as well as Molly Ringwald and film heroines like Tippi Hedren. It goes back to that balance of strong and feminine prevalent in my work." He says exploring the feminine, with all its strengths and nuances, will always be a primary part of his approach. "Part of that language of femininity has an element of flowers as well, and that's really where the idea of Strange Flowers came from."
And his personal favourite flowers?
"I would say my most favourite are anemones, poppies —and roses as well. I do have a little garden in London with roses, but I will say I'm not the best at it! There have definitely been some flowers that haven't worked out for me!"
• NARS x Erdem Collection available exclusively at Mecca Cosmetica from May 29 and at Meccabeauty.co.nz
Share this: