The Elegant Appeal Behind Erdem for H&M
Erdem Moralioglu, a favourite of Alexa Chung and the Duchess of Cambridge, lends his eye for beauty to H&M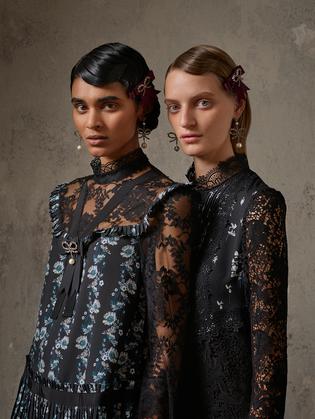 Erdem Moralioglu is one of fashion's modern gentlemen, the type of man who could just as passionately converse about good design as he would about wine or music.
The Canadian-born, London-based fashion designer established his namesake label in 2005, and has quietly but confidently become known for a contemporary ladylike aesthetic that's flattering for all ages: ornate statement fabrics, a floral perfectly in scale, an assortment of prim and proper lace, the perfectly placed grosgrain ribbon.
Fresh from showing his spring 2018 collection at London Fashion Week - inspired by the Queen and Princess Margaret - now Erdem's focus turns fully to his next major project: a collaboration with H&M.
He joins the long list of designers who have previously worked with the high-end heavyweight - Kenzo, Balmain, Comme des Garcons, Versace, Karl Lagerfeld, among others - with a collection arriving in H&M stores around the world on November 2.
The range - including the designer's first ever collection of menswear - features all of his romantic design signatures, across clothing and accessories.
Pieces vary from the functional - cotton T-shirts and hoodies, Harris tweed coats, high-necked ruffled blouses, cable-knit mohair sweaters - to the extravagant.
A fully embellished slip dress is adorned with black sequins and embroidered florals, while a voluminous ball gown with grosgrain ribbon straps is a standout.
Tailoring - a faux leopard print coat, a raw-edged, wool boucle skirt suit, herringbone blazer - is described as "perfect for a walk in an English park", while Erdem's signature florals features throughout, from a wildflower jacquard to ditzy floral silk pyjamas.
Flower prints are a key part of the Erdem design DNA, albeit with a dark or interesting twist: basic florals for spring these are not.
"My thinking with flowers has always been about the feminine," he explains. "I'm fascinated by things that imply femininity, and say something about the language of femininity."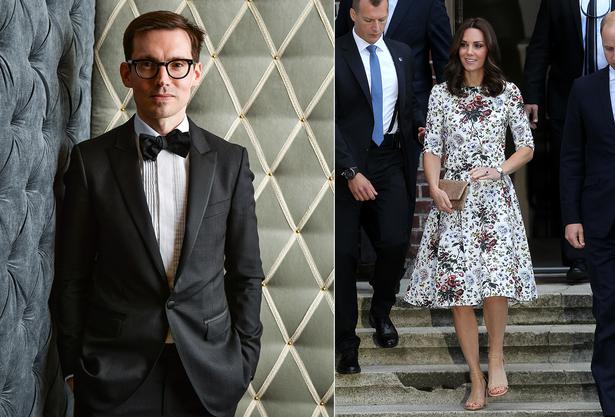 Designer Erdem Moralioglu; the Duchess of Cambridge wearing an Erdem dress earlier this year. Pictures / Supplied, Getty Images

For his H&M collection, he looked at flowers from a decorative point of view, "thinking about the Englishness of upholstery fabrics and wallpapers from the 1930s and 40s".

That "Englishness" is key to his brand. Erdem considers his own customer to be diverse in background, but "what unifies them is a love of beautiful things, and a desire for permanence in an age of transience".

Alexa Chung - an old friend - was an early adopter, while the Duchess of Cambridge is a more recent but just as loyal customer. Both women capture the specific type of British elegance that the designer has nailed - both in his mainline, and collection for H&M.

"My mother was English, and when we were growing up in Canada, we would watch together very English films such as Room With A View," recalls Erdem. "They were so important to me when I was younger, and the memory of them has stayed with me."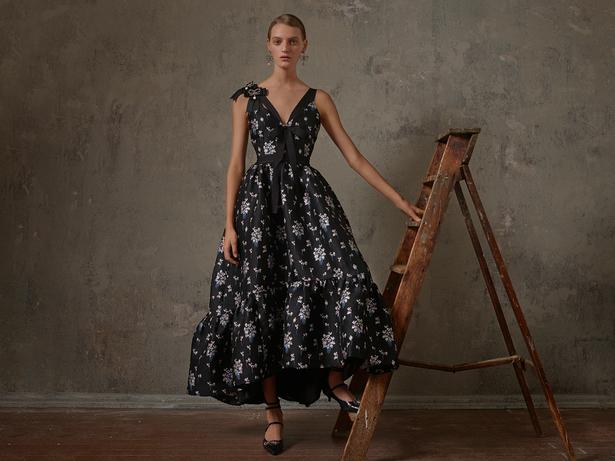 Pieces from the Erdem x H&M collection. Picture / Supplied

That elegant Englishness has proven popular in the US too, with the Business of Fashion reporting last month that much of his growth - 19 per cent in the last year and about $12.9 million in sales revenue - comes from that market.

He is stocked through key department stores Barneys New York and Bergdorf Goodman, and will soon open a "shop-in-shop" in Saks Fifth Avenue's New York flagship.

Expect this collaboration with H&M to help establish his name at an even bigger mass level, winning over new fans who may not yet know of his work. H&M's head of design, Ann-Sofie Johansson, believes it is Erdem's care of details as well as personality that comes through in his clothes.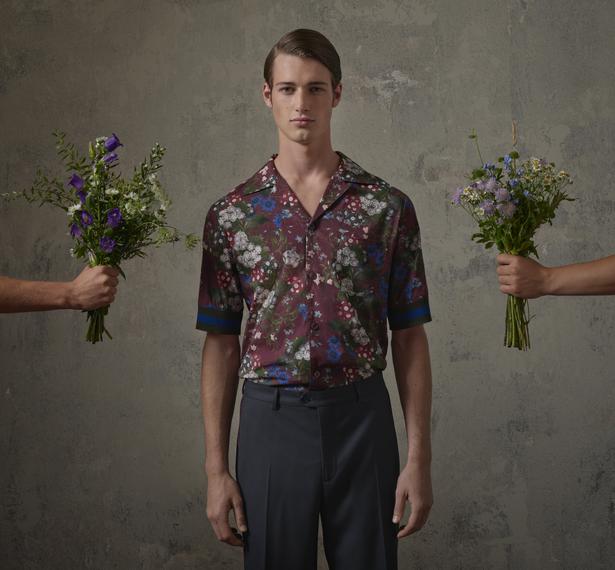 "He's such great company, and I think his warmth and friendliness shows through in his work," she says. "He loves people, and has such a great understanding of who wears his clothes - it's like they are his friends. He's also very specific, and he has an eye for perfection."
For Erdem, it is simple. "With everything I create, I'm determined for it to be the most beautiful piece, finished in the most beautiful way. When we make clothes, we literally turn them inside out to make sure everything is perfect. There's nothing that's not considered."
• Erdem x H&M is in store on November 2.
Share this: