Ethical Style: Get Out Your Feet
Here's a cause worth leaving the loafers at home for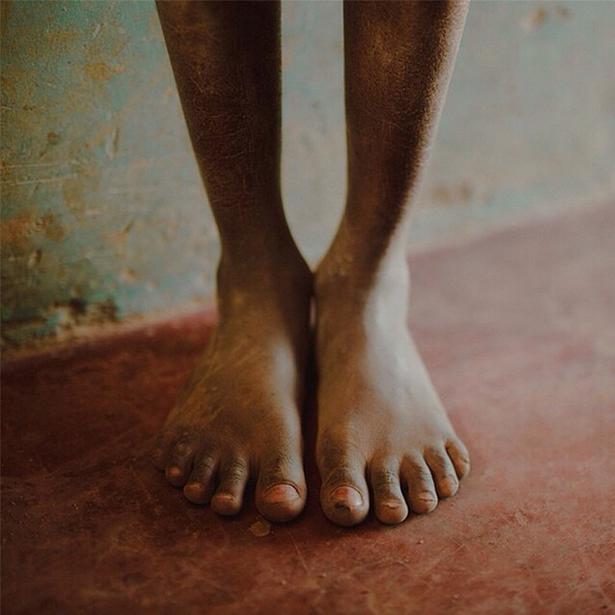 Monday May 18, 2015
Hello my name is Anna Lee and I'm a shoe-a-holic. High heels, mid heels, sneakers, loafers,  brogues, peep-toes, pumps, strappy and slide-ons — this is un-biased, insatiable, true love. In the same way others might love their children, I love my footwear. But this week, I'm going for One Day Without Shoes.

Come 9am Thursday morning, I'll be making a frenzied dash from downtown all the way up Queen St to the office in everything but my heels. I will tip toe over the cigarette butts, squashed chewing gum, broken glass and dodge the splashes of trim lattes and run across roads utterly shoeless — and I think you should too.

For an estimated 43.7 million of refugees around the world, nearly half of which are children, this is their daily reality as they spend their lives living in extreme poverty without access to basic human amenities, including footwear.
So why am I taking my tooties straight to the streets come May 21?

It all started in 2006. While travelling Argentina, Blake Mycoskie witnessed the hardships faced by children growing up without a single pair of shoes. A 2010 study by ChildFund estimated that 15 per cent of children living in developing countries have a parasitic disease due to going barefoot, and with a large portion of people scavenging off rubbish dumps and living on the streets, going with no footwear made them vulnerable to cuts, puncture wounds, diseases and infections which can lead to ill health, amputation and ultimately death. Mycoskie wanted to end that; subsequently, Toms was born.

The brand's One for One concept is simple. Purchase one pair of Toms, and they will donate one to charity. The idea was so successful, that after 35 million pairs of shoes were given to children who would otherwise go without, in 2011 Mycoskie turned his hand to restoring eyesight to 275,000 people through Toms Eyewear sales, and since launching the Toms Roasting Company in 2014, has provided 67,000 weeks of safe drinking water to people in need.

Every year Toms urges the public to just go one day without shoes a year to give them a glimpse of what millions struggle through daily. This year if you take a photo of your bare feet, upload to Instagram using the hashtag #withoutshoes between May 5-21, Toms will donate a pair of shoes to someone who desperately needs them — no purchase necessary.
That's worth leaving the loafers at home for.
See toms.com for more information.


Share this: