Fashion! Drama! Chaos!
Model Verena Koerner makes a fleeting visit to Fashion Week, causing havoc backstage in this season's matchy-matchy looks and retro inspired pieces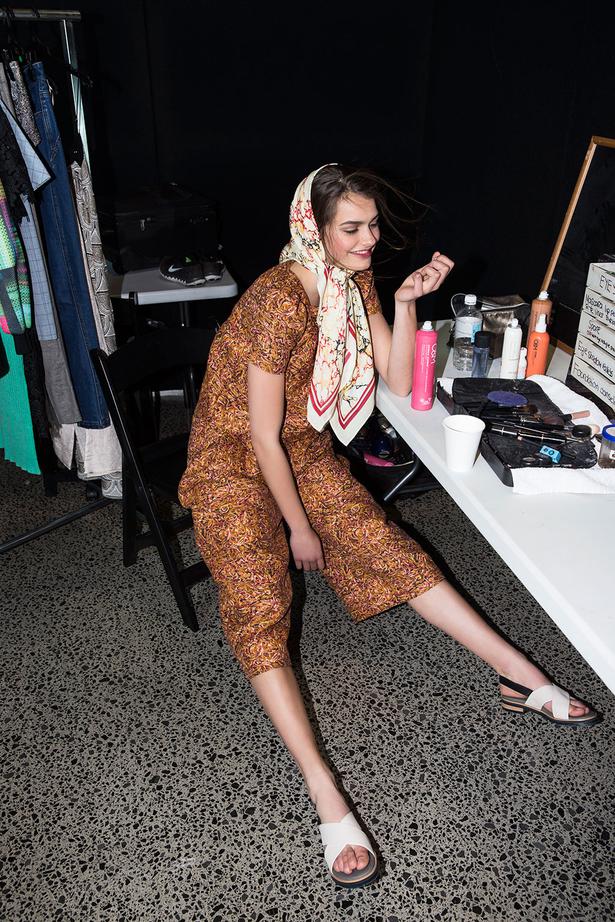 Tuesday Sept. 1, 2015
Looking good and feeling fine! Time to prep for hair and make-up, wearing a Karen Walker top, $580, and culottes, $675, with a Deadly Ponies scarf, $195. Kate Sylvester sandals, worn throughout, POA.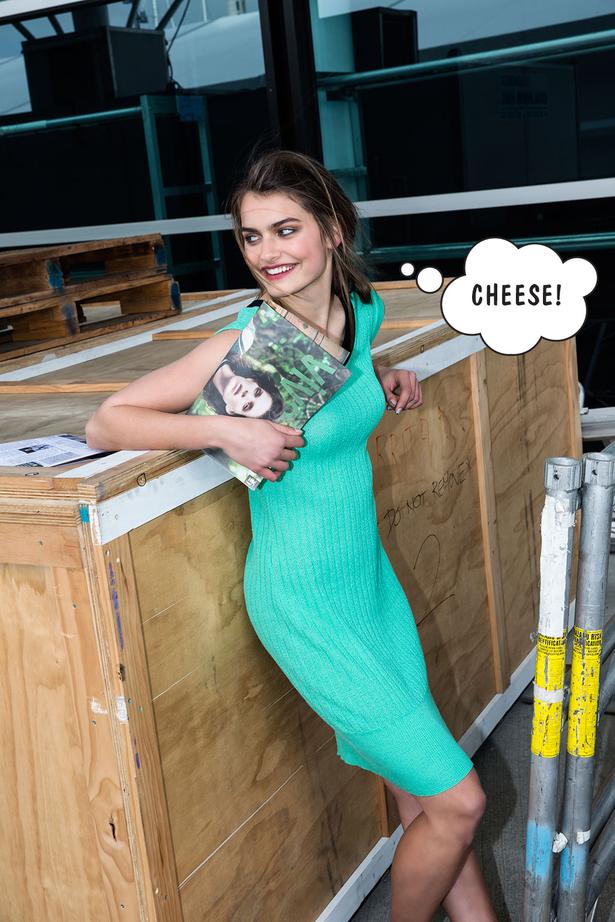 Viva Forever! This season's knit dresses are bright and bold. Try the orange offering from Penny Sage or this green number from World, $299.
No pass, no entry! Verena makes friends with the right people, like Temisi and Chris, wearing a Karen Walker jacket, $875, and skirt, $530.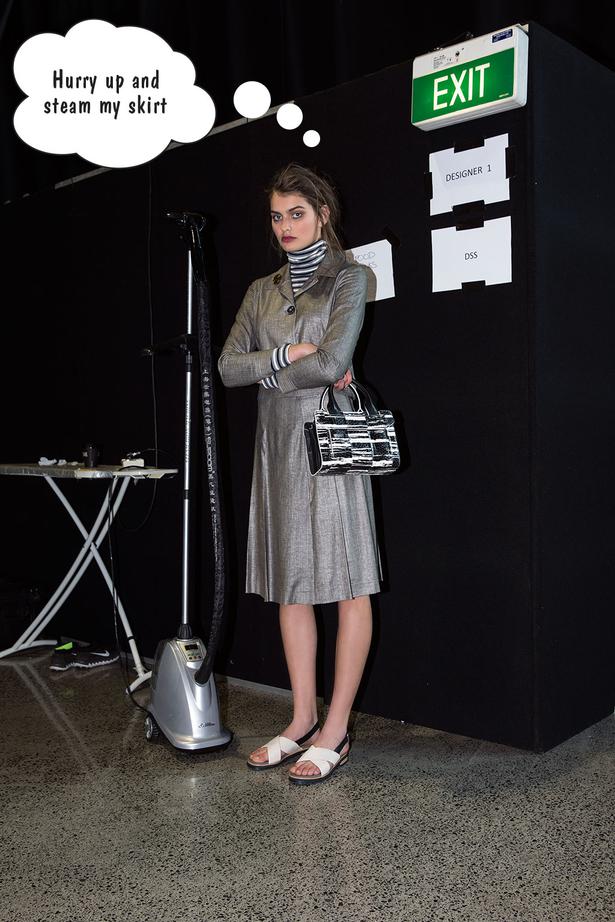 Verena needs her skirt steamed. Come on dressers, hop to it! She wears a Kate Sylvester blazer, $525 and skirt, $365, with a Ruby turtleneck, $139, and MCQ handbag, $890, from Runway.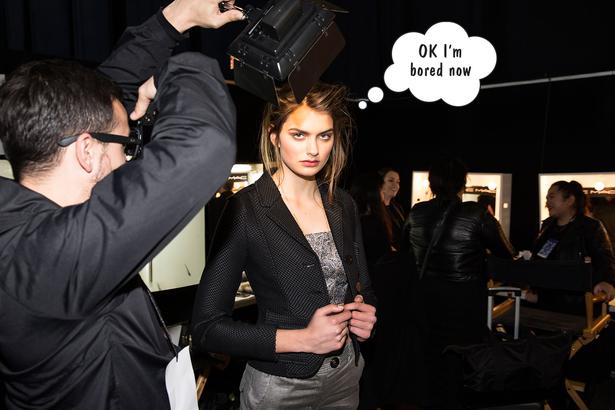 Work it! Love it! Verena serves up some major face backstage in a Liam bandeau top, $139, Karen Walker blazer, $910, Kate Sylvester pants, $365, and cross pendant, $195.

Photographer: Guy Coombes. Fashion editor: Dan Ahwa. Hair and make-up: Shirley Simpson using M.A.C Cosmetics and O&M. Model: Verena at Red 11. Styling assistant: Anna Lee.
Stockists: Deadly Ponies, Karen Walker, Kate Sylvester, Liam and Ruby, Runway, World
Share this: