The Books to Read to Know Your Stuff at NZFW
Know your fashion history with these interesting reads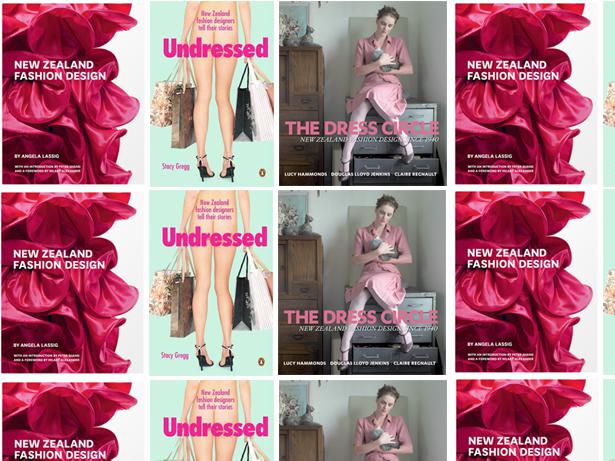 Saturday Aug. 22, 2015
Everyone has an opinion at fashion week, but those that matter are usually from those who have an understanding of what has come before. Even if you're not attending, knowing your fashion history will help.
UNDRESSED: INTERVIEWS WITH NEW ZEALAND FASHION DESIGNERS
By Stacy Gregg
Published in 2003, this book from the highly respected former fashion journalist features well-written profiles of Kate Sylvester, Karen Walker, Trelise Cooper, Zambesi, Nom*D, Carlson and more. Focusing on the then new wave of contemporary designers, each profile offers an insight into each designer's business, aesthetic and culture. Some of the brands are now no longer around (Starfish, Zana Feuchs, Nicholas Blanchet), but it's an interesting insight into the fashion scene at the time. It's now out of print, but if you're lucky you'll stumble across one in a second hand store.
THE DRESS CIRCLE: NEW ZEALAND FASHION DESIGN SINCE 1940
By Douglas Lloyd Jenkins And Claire Regnault And Lucy Hammonds
A seminal book in New Zealand's fashion history, The Dress Circle tracks seven decades of designs, brands and events that have shaped our fashion landscape. Featuring beautiful archival photography, the 2010 book showcases the lesser known designers and those behind the scenes, as well as looking at both the current day superstars and the young up and comers.
NEW ZEALAND FASHION DESIGN
By Angela Lassig with Peter Shand
The close-up shot of a pink World dress on the cover represents what this book is all about, with its focus on the details of our local industry over 30 years. Separated into chapters on key designers, the beautifully designed book also features full page images of key garments, like the original Karen Walker 'Broken Pearl' dress.
BLACK: THE HISTORY OF BLACK IN FASHION, SOCIETY AND CULTURE IN NEW ZEALAND
By Doris de Pont
It is New Zealand's signature, not just across fashion - "from the Little Black Dress to the All Blacks jersey, Dunedin goths, the businesspeople of Lambton Quay and the patched jackets of gang members". Published alongside an exhibition on the subject, this book looks at the importance of black to New Zealanders - and fashion designers.
Share this: