8 Interesting Fashion Books to Read
Our selection of the best new fashion books around, and why you should read them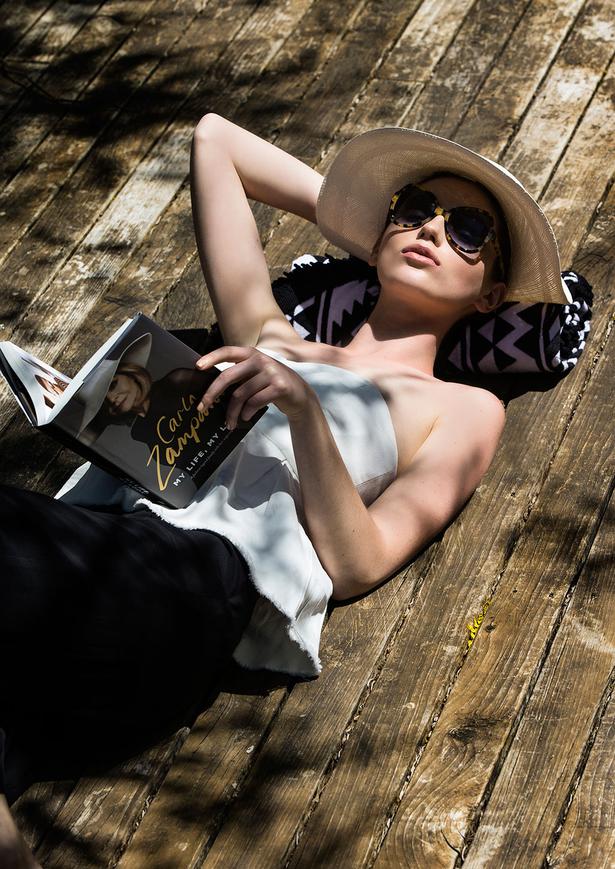 Friday Dec. 11, 2015
My Life, My Look, by Carla Zampatti. Published by Harper Collins, $49.99.
Who? Australian fashion designer Carla Zampatti, who celebrates the 50th anniversary of her brand this year.
What? Starting from when her mother took her to a local dressmaker in Lombardy, Italy, aged 5, the book follows Carla's interest in fashion and how she carved out a career.
Why? A notoriously private woman, this self-titled book provides an in-depth look into Carla's personal life and relationships, including her tumultuous first marriage.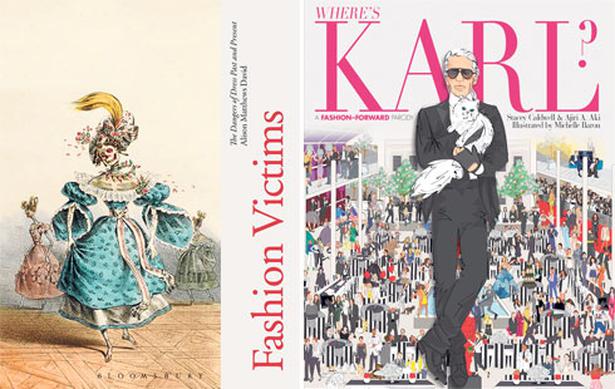 Fashion Victims: The Dangers of Dress Past and Present, by Alison Matthews-David. Published by Bloomsbury Acad & Prof, $55.
Who? Alison Matthews-David, Associate Professor in the School of Fashion, Ryerson University, Toronto, Canada.
What? The writer looks at how clothing, although initially designed to protect us from the elements, has caused death throughout history — hats laced with mercury, arsenic frocks and strangulation by scarves.
Why? Fashion Victims is a gory yet fascinating alternative to your usual fashion book, where Matthews-David uncovers the dark side of the usually glossed-over industry.
Where's Karl?: A Fashion-Forward Parody, by Stacey Caldwell, Ajiri Aki and Michelle Baron. Published by Pan Macmillan, $19.99, from Arcadia Bookshop, ph (09) 522 5211.
Who? Designer Karl Lagerfeld, known for his intense stamina and never-ending catalogue of inspiration and ideas.
What? A fashionable take on the classic Where's Wally, this activity book features 15 illustrated scenes with Karl, and his beloved cat, Choupette, hidden somewhere within — from the Met Gala in New York to the slopes in St. Moritz. A who's-who of famous faces pop up throughout the scenes, from Tina Fey to Anna Wintour, Woody Allen to Prince William.
Why? Think of this as the ultimate Christmas present for a fashion-obsessed pal.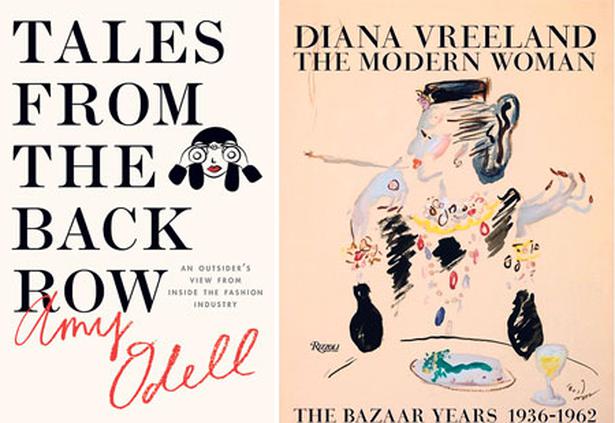 Tales from the Back Row: An Outsider's View from Inside the Fashion Industry, by Amy Odell. Published by Simon and Schuster, $43.99.
Who? Fashion writer Amy Odell, currently the editor of Cosmopolitan.com and formerly of New York magazine's popular fashion blog, The Cut.
What? Amy goes behind the scenes of some of New York's most prominent fashion shows and exposes the lengths to which people will go to be noticed outside.
Why? As a young woman working in the fashion industry, Amy offers advice on how to climb the career ladder.
Diana Vreeland: The Modern Woman: The Bazaar Years, 1936-1962, edited by Alexander Vreeland. Published by Rizzoli, $119.
Who? Diana Vreeland, the former editor-in-chief of American Vogue and fashion editor of Harper's Bazaar.
What? Alexandra Vreeland, the late editor's grandson and president of Diana Vreeland Parfums and the Diana Vreeland Estate, has chronicled Diana's near 30 years at Harper's Bazaar, where she started as a columnist in 1936 and became fashion editor.
Why? This book gives insight into the workings of a creative radical and how that influenced the magazine's pages.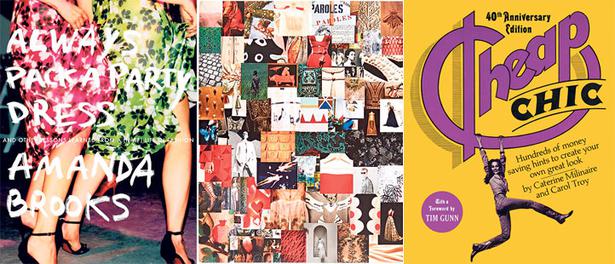 Always Pack a Party Dress: And Other Lessons Learned From a (Half) Life in Fashion, by Amanda Brooks. Published by Penguin, $48.
Who? Amanda Brooks, the former assistant to photographer Patrick Demarchelier and fashion director for high-end department store Barneys New York.
What? Amanda documents her early career aspirations and personal style evolution, as well as fashion and beauty tips.
Why? Amanda is described by J.Crew president Jenna Lyons as a "rare bird" and as "inspiring and unique" by writer Garance Dore. Her book is an insider's view of the fashion industry.
Valentino: Mirabilia Romae, curated by Francesco Bonami. Published by Assouline, around $1,030, from Net-a-Porter.com
Who? Artist and writer Francesco Bonami curates and introduces this tome, with exclusive photography by Laziz Hamani.
What? A look at how the city of Rome has, and continues to influence Valentino creative directors Maria Grazia Chiuri and Pierpaolo Piccioli, with anecdotes, original photographs and mood boards.
Why? Like the fashion house's lavish clothes, Mirabilia Romae represents the height of excess.
Cheap Chic: Hundreds of Money-Saving Hints to Create Your Own Great Look, by Caterine Milinaire and Carol Troy. Published by Three Rivers Press, about $25 from Amazon.
Who? Journalists Caterine Milinaire and Carol Troy originally published their style guide in 1975, with the New York Times describing it as "the handbook to a revolution". The pair, who worked for Vogue, New York and other magazines, offered advice that encouraged readers to embrace their flaws and style quirks; wearing high end fashion with opshop buys and pieces from sporting stores.
What? Most of the style advice in Cheap Chic is still relevant today. The high-low mix is how people dress today, but was relatively new at the time. Though practical and helpful, the book is also very amusing; never losing sight of the fact that dressing should be fun. Throughout are chapters featuring well-known stylish faces, including a young Fran Lebowitz on her signature style (which the writers describe as "Grouchy Simplicity"), and designers Zandra Rhodes, Yves Saint Laurent and iconic fashion editor Diana Vreeland.
Why? The ideal gift for anyone with an interest in fashion, from those still discovering their personal style to those wanting to try something new. And though the title might say cheap, the writers focus more on developing true style by mixing it up, and not feeling the pressure to conform and follow trends (unless you want to, of course).
Share this:
More Fashion / The Latest