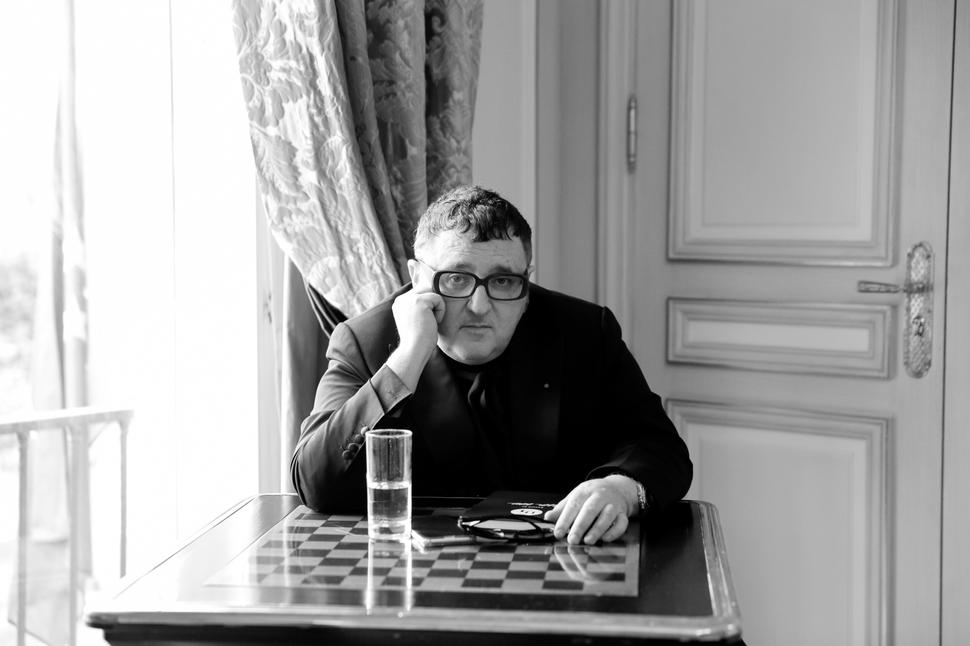 Celebrated Fashion Designer Alber Elbaz Has Died At The Age of 59
Best known for his tenure at the helm of Lanvin, Alber worked to redefine the fashion industry
Wednesday April 28, 2021
Best known for his tenure at the helm of Lanvin from 2001 to 2015, Alber Elbaz was a beloved figure in the fashion industry and this year launched a new label backed by Richemont, AZ Factory.
The designer died at a Paris hospital on Saturday, WWD reports. A Richemont spokesperson said the cause of death was Covid-19.
In a statement confirming Elbaz' death, Richemont founder and chairman Johann Rupert said: "I have lost not only a colleague but a beloved friend. Alber had a richly deserved reputation as one of the industry's brightest and most beloved figures. I was always taken by his intelligence, sensitivity, generosity and unbridled creativity.
"He was a man of exceptional warmth and talent, and his singular vision, sense of beauty and empathy leave an indelible impression."
Elbaz was born in Casablanca, Morocco to a Jewish family, and lived in Israel from the age of ten. On leaving home in 1985, he moved to New York to pursue a career in fashion, and worked under Geoffrey Beene for seven years. Elbaz also worked for Guy Laroche and Yves Saint Laurent.
It was his time at Lanvin for which he is most famous. He infused the sleepy couture house with energy and joie de vivre. His silky draped dresses were adored by the A-list, and his handbags and fabric-covered pearl necklaces were bestsellers across the globe.
It was during his tenure that Lanvin collaborated with H&M in 2010, one of the high street chain's most successful-ever designer partnerships, with hundreds queuing outside stores on the day it launched.
His shock departure from the label in 2015 was believed to be caused by disagreements with owner Shaw-Lan Wang and CEO Michèle Huiban about how it was being run.
Elbaz recently returned to the fashion limelight with the launch of AZ Factory, a move welcomed by his many fans, including Kristin Scott Thomas.
She told him in January: "One of the ways to create the impression that one is a beautiful person is to be wearing something that makes you feel free and strong," she said in a live-streamed interview. "And those are the kind of dresses that you make."
Celebrities including Hailey Bieber and Beyonce were among early fans of the size-inclusive label, which specialised in figure-flattering dresses and leggings crafted from a high-performance technical knit, as well as distinctive pointed-toe trainers.
"It was a great privilege watching Alber in his last endeavor as he worked to realize his dream of 'smart fashion that cares,'" Richemont's Rupert said. "His inclusive vision of fashion made women feel beautiful and comfortable by blending traditional craftsmanship with technology – highly innovative projects which sought to redefine the industry."
– The Daily Telegraph
Share this: