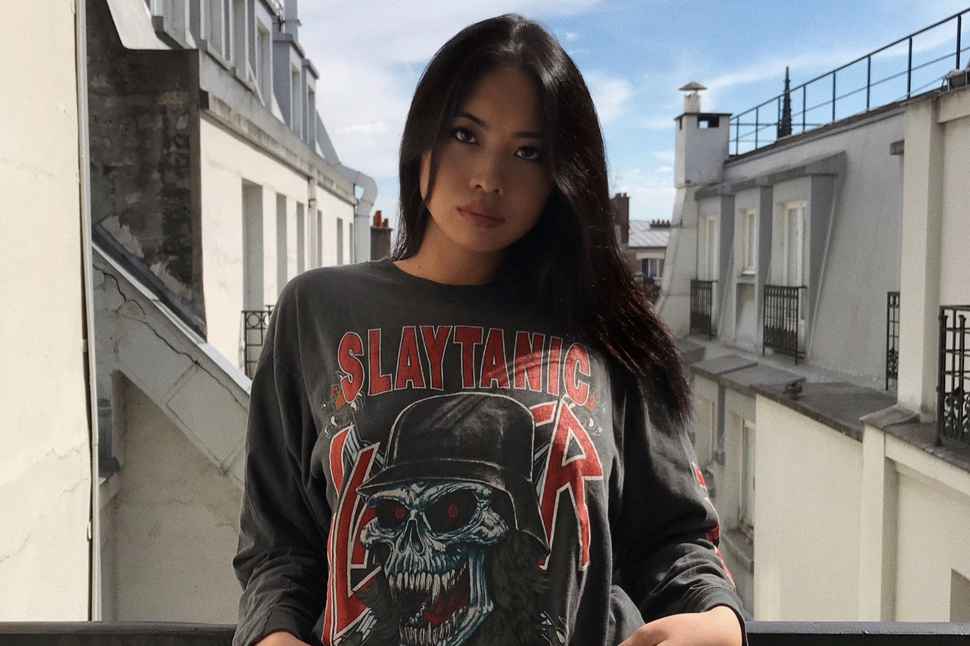 Get To Know Esther Ng, The Designer Behind Global Brand Prix Workshop
We catch up with young New Zealand designer Esther in Paris
Wednesday July 11, 2018
Although only releasing its debut collection earlier this year, Esther Ng's Prix Workshop already boasts more than 14k followers on Instagram and has more than a few 'It' kids wearing her designs. 
Tell us about what running a streetwear label from New Zealand. What challenges do you come across?
It's funny considering less than 10 per cent of Prix customers are from New Zealand. I think a lot of people would view being based out here as a disadvantage but if anything I think it encourages proactivity and working with less.
Logistics is a challenge but other than that there aren't many; the Internet's a great thing.
How would you describe the style of clothing that you design at Prix Workshop?
Not too serious.
Who, or what, inspires you?
Ugly clothes, mainly.
What's it like seeing your clothes going global? Who's wearing your favourite Prix looks?
It's pretty cool to see that people resonate with what I'm making — I don't feel geography is a huge factor. Go have a look: @prixworkshop
What are you working towards?
Right at this moment: We're in Paris shooting the Fall/Winter lookbook.
Not right at this moment: Learning from our (many) and (painful) mistakes.
At the moment:
I am watching — Generation Kill, thanks to my boyfriend
I am reading — My emails
I am listening to — LOTR soundtrack
My lockscreen is — A secret
My favourite spot is — Bed
Follow Esther @_estherng
Share this: