This Exhibition Of Australian Designers & Icons Linda Jackson & Jenny Kee Is Fashion Paradise
'Jenny Kee and Linda Jackson: Step Into Paradise' is an explosion of couture, colour and cockatoos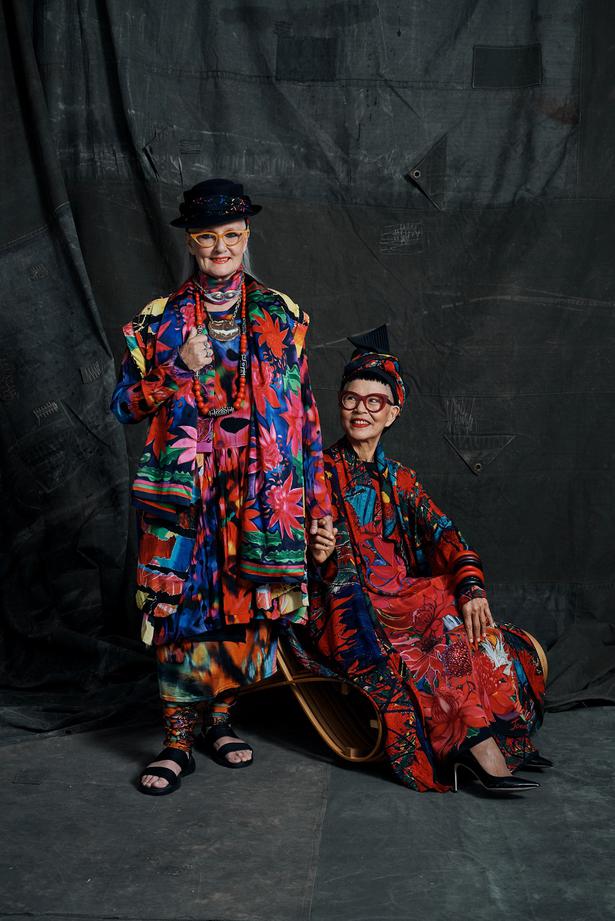 Tuesday Nov. 19, 2019
Your eyes might need adjusting after stumbling out of this exhibition's spirited explosion of couture, colour and cockatoos.
Its master makers, Australian designer icons Linda Jackson and Jenny Kee, would have it no other way either. Beige-ness was simply banished when these two arrived with their flamboyant frocks in the 70s — out to prove their "wide brown land" was anything but.
This summer, the influential pairing in Australian fashion show their life's work at Sydney's Powerhouse Museum and, if you're across the ditch sometime until March next year, it truly is fashion heaven.
READ: Meet The Designers Behind Aje, The Australian Fashion Label To Know
Jenny Kee and Linda Jackson: Step Into Paradise comprises more than 150 garments, textiles, photographs and artworks, many unseen, from the museum's extensive archive and the collections of both Kee and Jackson and their customers across four decades.
Highlight pieces on display include archival behind-the-scenes photographs, Jackson's iconic Waratah dress and Kee's silk opal print, which was famously used by Karl Lagerfeld in a Chanel suit in 1983. There's also Kee's dramatic costume designs for the Sydney Olympic Games and their collaborations with Australian label Romance Was Born.
• Step Into Paradise, the first major survey of the work of Jenny Kee and Linda Jackson, is showing at Sydney's Powerhouse Museum until March 22, 2020. Maas.museum
Share this:
More Fashion / The Latest