Fashion Designers Share the Gifts They're Giving This Christmas
From candles to iceblock makers, see what 12 New Zealand fashion designers are planning to give this year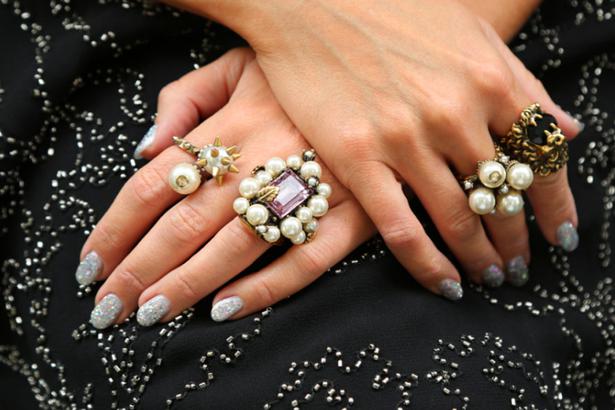 Wednesday Dec. 7, 2016
Trelise Cooper
I am giving these Gucci fashion rings. Gucci is the label of now, it is all about maximalism and the fashion rings will have you "Blinded by Love" (L'Avuegle par L'Amour). They are spectacular, fabulously large in scale and a heritage piece that your granddaughter will enjoy to discover in years to come.
• Gucci rings priced $395-$900. Ph (09) 368 1138.
Chris Cherry, Workshop
Workshop Denim printed T-shirts, including our artist collabs — are easy, ever popular gifts for everyone. Helen and I give them to all of our nieces and nephews.
• Workshop Denim T-shirts, $129, from Workshop stores. Ph (09) 524 6844.
Karen Walker
For my friends who travel a lot, I love to give Jo Malone candles to help make a hotel room feel like one's own. The new Basil and Neroli is divine. When I travel I also stock up on vintage books for gifts. On a recent trip to LA, we stumbled upon a great neighbourhood book-swap just around the corner fromour shoot and picked up a few P.G. Wodehouses. When I'm in London next week, I'll finish my Christmas shopping at Idea Books.
• Jo Malone Basil and Neroli candle $115. Ph (09) 309 4418.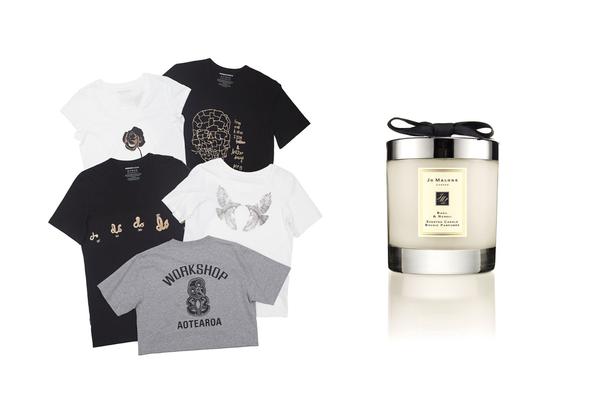 Juliette Hogan
I am giving the gift of time this year for Christmas. Making time to spend with loved ones is often a juggle as we lead our busy lives, so I am giving vouchers for Odette's to while away the afternoon in a beautiful setting enjoying their new summer menu. And on the topic of time, I'll also be giving away baby-sitting vouchers to spend quality time with my new baby girl, Myra.
Wynn Crawshaw, Wynn Hamlyn
My gift for Christmas 2016 is Post candles designed by Simon Oosterdijk. The candles are all handmade from beeswax, blended with other vegetable waxes to create different colours and finishes. Each design uses a combination of 3D
printing and handcraft to create unique sculptures for the home.
• Post candles, $30-$50, from Facility. Ph (09) 557 8608.
Kate Sylvester
We've developed two beautiful ceramic vases as part of our homeware collection so I am excited about giving these to friends and family filled with fresh flowers.
• Kate Sylvester angular vase $169. Ph (09) 307 3282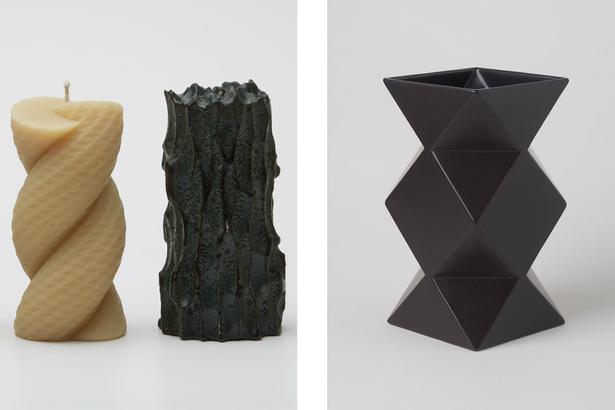 Post candles and Kate Sylvester vase. Pictures / Supplied.

Dayne Johnston, Zambesi
This Christmas I am giving the Zambesi x Linda Farrow eyewear to one of my best friends. The style is an optical frame crafted from clear premium Japanese acetate and these frames remind me of the lead singer Matt Berninger from the band The National.
• Zambesi x Linda Farrow eyewear $450, from Zambesi Britomart. Ph (09) 303 1701.


Francis Hooper, World
I am going to be the giving the gift of history and scent. At the beginning of the year I spent a week in Florence with our premier skincare brand, the iconic Santa Maria Novella. I visited their store, which has been there since 1612 and spent time in their factory, where I was able to watch as they handcrafted each product, including the legendary Melograno Terracotta. This gorgeous decorative scent object is a terracotta creation in the shape of the local Florentine melograno (or pomegranate in English), which is twice-baked in Santa Maria Novella's own Melograno scent. I brought one back from Florence and it has scented my living room all year. So my loved ones will be enjoying this from Christmas Day and right throughout 2017.
• Melograno in terracotta profumata, $99, from World. Ph (09) 373 3034.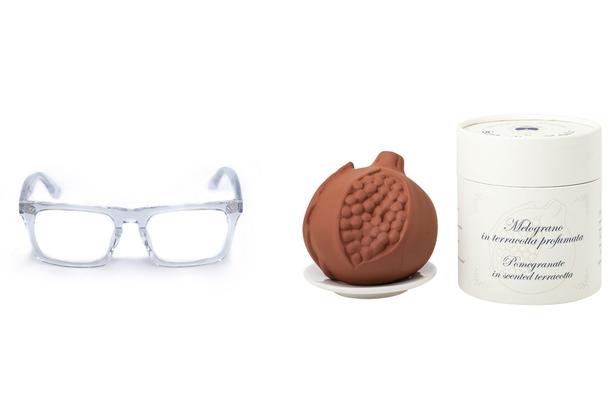 Jane Daniels
One of the most simple and successful presents I've ever gifted is the Zoku ice pop maker from Applewood The Kitchen Shop. Appropriate for all ages, it will freeze vegetable juice for a healthy option in minutes, but is most sophisticated filled with Alain Milliats' white peach nectar. Delicately refreshing on a summer's afternoon in the sun.
• Zoku Quick Pop Maker, $89.90, from Applewood Kitchen Shop. Ph (09) 357 0088. Alain Milliats White Peach Nectar, $16.50, from Sabato. Ph (09) 630 8751.
Deanna Didovich, Ruby
I will be gifting my friends a set of our Ruby candles. I have been working on these little beauties for months now and they are finally ready just in time for Christmas! If they are lucky they will be getting the full trio of Orange Blossom, Sweet Coconut and, my favourite, Superfloral.—Deanna Didovich.
• Ruby candles $59. Ph (09) 522 6658.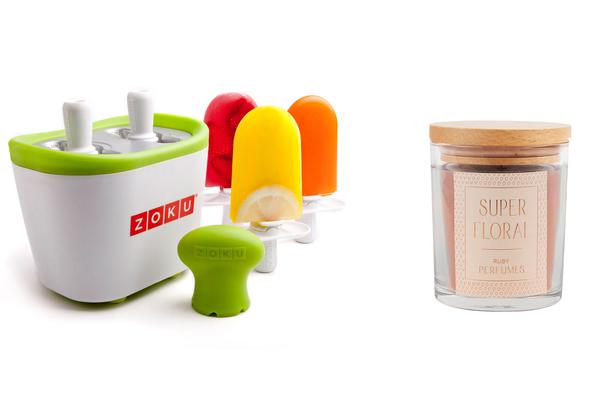 Zoku Quick Pop Maker and Ruby candle. Pictures/ Supplied.

Kelly Coe, Augustine
We sent out 50 different garments including lots of kimonos to our 50 Augustine "angels" (customers who will give it to someone who deserves it for Christmas). Kimonos are such fabulous summer pieces as you can throw them over your swimwear as a great cover up, or wear them with denim shorts and a plain tee.
• Augustine kimono $199 and necklace $49. Augustine.co.nz

Kellie Taylor, Moochi
You know that moment when you go away on holiday and find you don't need the 100 items you packed? Just a perfect black swimsuit and throw on dress. I'm giving the gift of this wisdom! The perfect beach to barbecue combo.
• Moochi bikini top $119.99, bottoms $69.99 and dress, $349.99. Ph (09) 358 2138.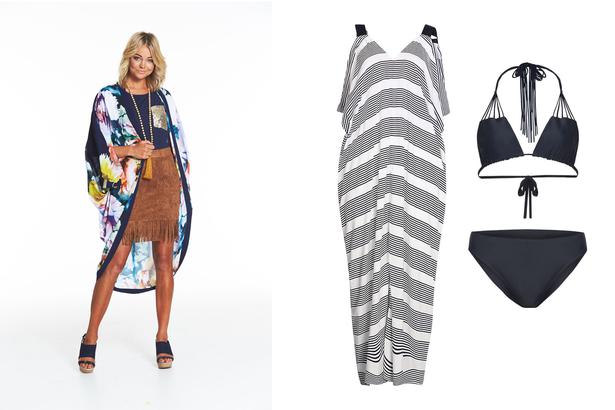 Augustine dress and Moochi dress, bikini top and bottoms. Pictures / Supplied.

 

 
Share this:
More Fashion / Trends & Shopping