Favourite Things: Curator Doris de Pont
Recording today's clothing story has become a labour of love for curator Doris de Pont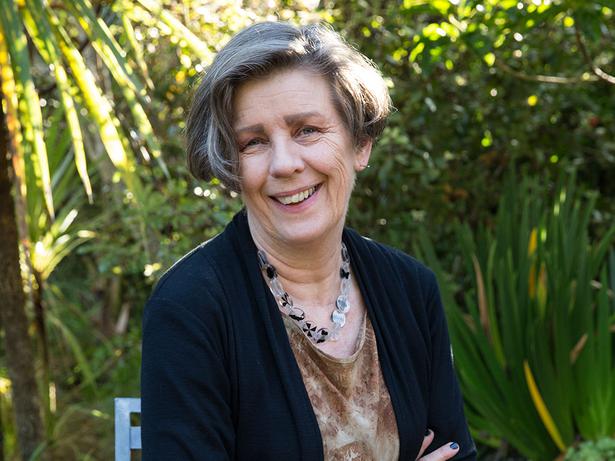 Thursday Aug. 13, 2015
Is there anyone more immersed in the New Zealand fashion landscape than curator and historian Doris de Pont? After running her namesake fashion label for 25 years, the 61-year-old established the New Zealand Fashion Museum (NZFM) in 2010 as a service to the local industry.
"Fashion is a lens to look at society and history and it wasn't being used as much as it could be," says de Pont of her reasoning to start the charitable trust. "People love fashion and they understand fashion. Everybody wears clothes, they remember what their grandmother wore. So it's a really great vehicle for telling stories."
The museum is not housed in a particular building. Instead, it pops up in spaces that are relevant to different exhibitions, such as the upcoming At the Beach, which will be displayed at the New Zealand Maritime Museum from October.
Each subject celebrates the Kiwi look, which de Pont says always has a practical undercurrent.
"It needs to look good," says de Pont, "but we also need to be able to do everything in it."
Despite her Dutch heritage, de Pont says her personal style is also true to those values. "I'm very interested in the New Zealand identity, so what is unique about the way we represent ourselves, the way we dress. In my design career, and in my fashion museum career, those are the things that I look at."
Between the NZFM and as a curator for Ponsonby gallery Objectspace, de Pont has a lot of time to consider design.
"Good design is important because you have to live with it every day ... if it's well designed, you don't need to replace it over and over again.
"I think the big argument for design is that good design is sustainable, and you can live with it for a long time."

MY FAVOURITE THINGS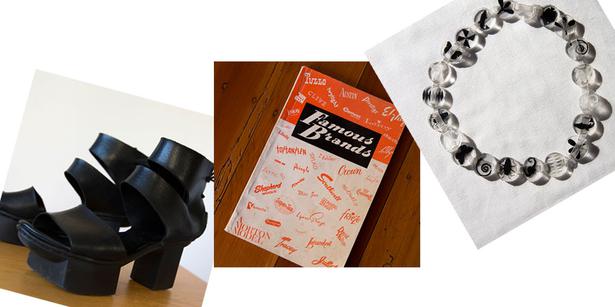 Happy shoes; Famous Brands; Killeen necklace. Pictures / Guy Coombes.
1. Gazelle electric bike
Rain or shine, this is hands down the best way to get around town. Dressed up for a meeting or to go to a performance at Q Theatre, no sweat, I can be in the city in 12 minutes on my bike. I don't have to circle looking for a park, just lock it up outside the venue. Plus, the saddlebags make doing all my shopping locally a breeze.
2. Hand-woven scarf
Weaving is the new black. This age-old craft that blossome in the hippy 1970s is once again being enlivened by new practitioners such as Christopher Duncan, who made this lovely piece on a jack loom in his Karangahape Rd studio, Tur. It is the inspiration for Strands: Weaving a New Fabric, an exhibition of contemporary New Zealand weaving that opens at Objectspace on Ponsonby Rd on August 22.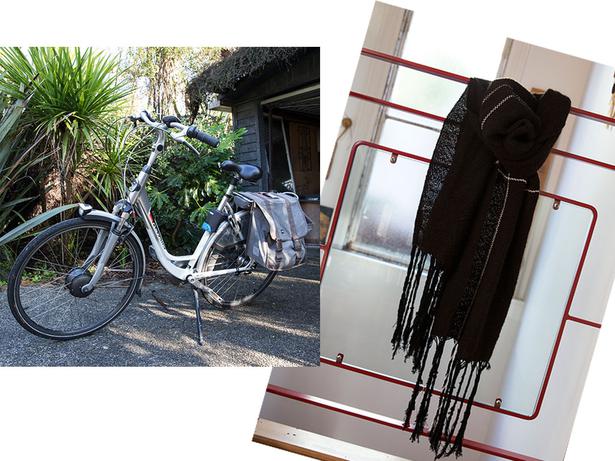 3. Happy shoes
Bought on Fillmore St, in San Francisco in 2010, these shoes are true to their name. I tried them on, kept them on and walked all over the whole day in them — happy feet. Made with natural rubber and vegetable-dyed leather in Germany by Trippen, they also happily have a small ecological footprint.
4. Famous Brands
This little book was given to me by Massey University fashion lecturer Tina Downes. A fashion trade publication, it lists all the clothing brands that were around in 1970, with the names and addresses of the companies. It has been invaluable in dating garments in the NZFM online collection. Old rag trade publications and fashion and lifestyle magazines are a wonderful resource and contribute to the accuracy of the information we share. So this is a shout-out: if there are any in Granny's cupboards looking for a good home, that could be us.
5. Killeen necklace
These are my "pearls" because they go with everything. Created as part of my Sampler collection in 2007, they are made of laser-cut clear acrylic discs that have been printed or etched with images from the pictorial lexicography of artist Richard Killeen. The cut edges catch the light and disperse it like a prism.
Share this:
More Fashion / Features & Profiles