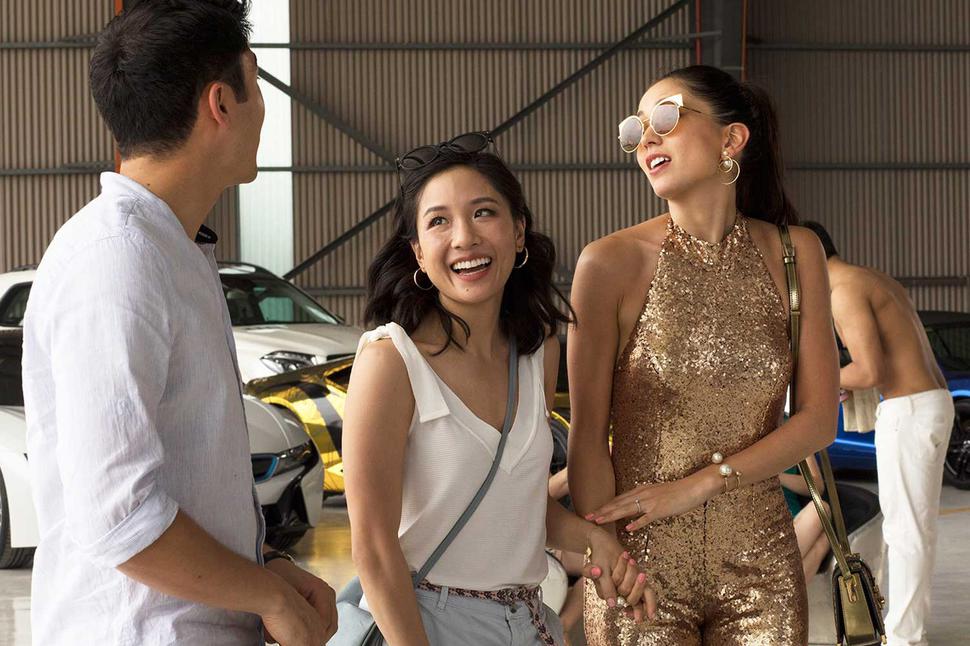 8 Fashion Films You Need To See In 2018
Make some time to catch the year's best fashion films and documentaries
Tuesday May 15, 2018
The Gospel According to André
One of the more mesmerising characters from 2007's hit fashion film The September Issue has the spotlight turned on him this time in The Gospel According to André as part of the 13th International Documentary Edge Festival. André Leon Talley, the kaftan-wearing, two-metre tall fashion editor and journalist is the subject of this latest fashion biopic by Kate Novack, exploring his life hanging out at Andy Warhol's Factory to his time working as the editor-at-large at US Vogue.
READ: Viva Picks: Netflix Shows We're Obsessed With Right Now
Spot cameo appearances from friends and other fashion industry luminaries such as Anna Wintour, Marc Jacobs and Tom Ford. André's influence on fashion over the years has been notable, including advising Michelle Obama on which American fashion designers to wear, but what stands out about the film is the more intimate glimpses into this larger-than-life character, including discussions around how he overcame prejudice around his sexuality and race in a sometimes volatile industry.
Release date: Catch the film as part of The 13th International Documentary Edge Festival in Auckland from May 23 until June 4. For viewing times visit Docedge.nz.
Ocean's 8
A heist that takes place at one of fashion's biggest nights of the year is sure to make the perfect premise for a fashion-led film. Ocean's 8 features a star-studded female cast including Rihanna, Cate Blanchett, Helena Bonham Carter, Sandra Bullock and Anne Hathaway and follows a heist that takes place at the Met Gala.
Release date: June 2018

The Times of Bill
"We all get dressed for Bill" declared Vogue's Anna Wintour in the 2010 documentary Bill Cunningham New York. Since his death in 2016, the late photographer continues to inspire the world of street-style, photojournalistic fashion documentation today. Written and directed by Mark Bozek and narrated by Sarah Jessica Parker, the film also includes animations by Ruben Toledo and a theme song by supermodel Pat Cleveland.
Release date: May 2018
Crazy Rich Asians
Based on the bestselling 2013 novel of the same name by author Kevin Kwan, this campy film tells the story of Rachel Chu (better known for her role in Fresh Off The Boat), an American-born Chinese woman with a promising career as an economics professor. She accompanies her boyfriend, Nick Young, to his best friend's wedding in Singapore, only to discover that Nick comes from one of the richest families in the country. Like the book, the film trailer is a taster to what we can expect: outrageous wealth, new money and fabulous fashion.
Release date: August 2018
McQueen
This compelling new documentary examines the extraordinary life and career of one of Britain's most influential fashion designers Lee McQueen aka Alexander McQueen, who committed suicide in 2010. Championed by the late Isabella Blow, Anna Wintour and best friend Kate Moss, this intimate biopic spans his career, from his student days at Central Saint Martins, influential collections (Highland Rape 1995, Golden Shower 1998), designing for Givenchy in 1997 through to his untimely death aged only 40. His provocative designs, expert tailoring and understanding of fashion is just a small part of the legacy he has left behind.
Release date: August 2018
Yellow Is Forbidden
Relatively unknown before Rihanna wore her stunning hand-made 25kg canary yellow gown with its 4.9-metre long train to the 2015 Met Gala and broke the internet/ spawned a glut of memes, Chinese fashion designer Guo Pei has since captured the minds and imagination of the fashion industry. Directed by New Zealand filmmaker Pietra Brettkelly, the film follows the designer as she tries to join the rarified world of Paris's Chambre Syndicale de la Haute Couture. Yellow is Forbidden was selected for the 2018 Tribeca Film Festival and is the first Kiwi film to screen in its main competition. 
Release Date: The film will be part of the New Zealand International Film Festival, taking place from July 19 - August 5. Visit Nziff.co.nz
READ: Listen Up: The Best Podcasts to Tune Into
Bombshell: The Hedy Lamarr Story
Alexander Dean's debut documentary examines the life of Austrian-born film star Hedy Lamarr, who was described as "the most beautiful woman that ever lived". But her beauty distracted onlookers from her true talent and passion – her incredible aptitude for mechanics. Her influence is still felt today in both the worlds of fashion and technology; on the 2018 Grammy's red carpet, Lana Del Rey channelled one of her most famous looks, an ornate starry halo from the musical Ziegfeld Girl, and the technology Lamarr invented to evade Nazi locator systems in World War Two underlies modern WiFi and Bluetooth. 
Release Date: The film will be part of the New Zealand International Film Festival, taking place from July 19 - August 5. Visit Nziff.co.nz.
Mary Poppins Returns
We're all familiar with the heart-warming 1964 classic, and this year sees a sequel released, starring Emily Blunt as Mary Poppins. Set in 1930s London, 25 years after the events of the original film, the former nanny of Jane and Michael Banks re-visits them after a family tragedy. Expect singing, dancing and 1930s fashion at its finest.
Release Date: December 2018.
Share this:
More Fashion / The Latest