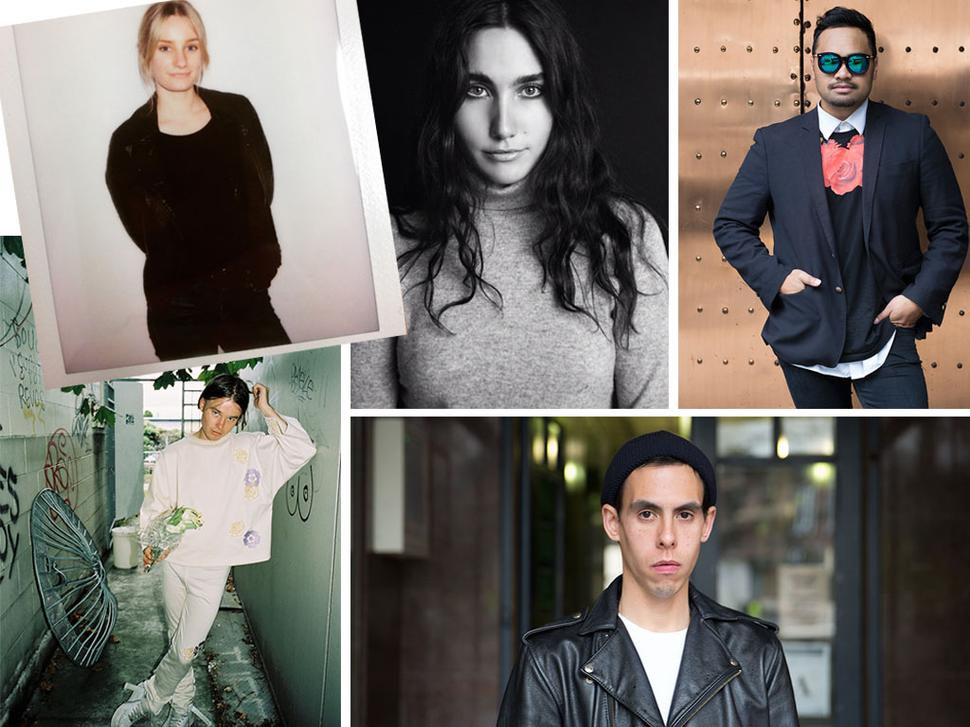 Five Emerging Fashion Stylists You Should Know About
The new generation of fashion stylists have style - and substance
Thursday Sept. 3, 2015
What once was a job difficult to describe and rarely heard of, has become desirable. Sales assistants no longer are referred to as sales assistants, but rather, as style consultants. The fashion stylist has evolved from never being credited in editorials to now having their names fronting cover lines on magazines. Some are prolific celebrities in their own right. Social media has rapidly changed the way people look, create and consume fashion and, for stylists today, the quest to stand out above the rest has become even more competitive.
Close to home, several stylists have made an impact through their consistent and prolific styling work, such as Rachael Churchward (co-founder of Black magazine), Karen Inderbitzen-Waller, Rachel Morton and Zara Mirkin, all of whom have contributed significantly to the way New Zealanders dress in some shape or form through their distinctive approach to style.
For an industry to continue to foster creativity, it's important to recognise the young talent coming through, and the following five emerging stylists have each developed their own sense of style — with a point of view that we can't wait to see more of.
1. Paris Mitchell: the free spirit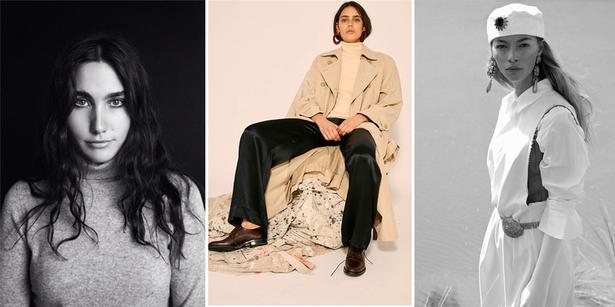 After a stint as the assistant to the art director at American Vogue, Paris returned to Auckland last year to take up styling. She has worked with the likes of top Kiwi models Anmari Botha and Georgia Pratt, and more recently,  with designers Kowtow for their next season look book and campaign shoot and Kate Sylvester for her recent NZFW show.
Paris' experience at Vogue opened up a world that involved seeing first-hand the process of the world's best fashion editors. On top of this, the 24-year-old also recently launched online vintage store The Mercantile with friend and business partner Georgia Cherrie. The site houses their unique eye for curated vintage clothing and interiors plus a line of basics, Paris Georgia Basics.
"My approach to styling is thought out and organised," explains Paris, "I'm open to ideas from the wonderful teams I work with and I always have a box of fabrics and scissors on hand in case the garments aren't working or I feel like adding a personal touch. I don't leave things to chance but I suppose there is a strong sense of intuition to my work. I have the best team around me. We bounce off each other working to create beautiful imagery.
"I think people tend to think stylists turn up and just pop a garment on a model. However, there is a lot more that goes into styling. It's about an entire image, creative direction and telling a story."
2. Danielle Clausen: the new classic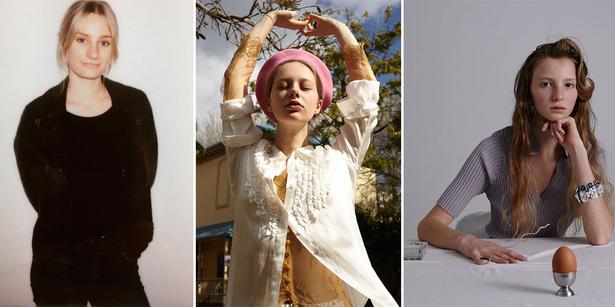 Danielle Clausen photographed by Andrei Blidarean; Becky from Clyne models by Danielle and Andrei Blidarean; Lily from Uniqe Models by Danielle and Andrei Blidarean.
In her final year at AUT studying a Bachelor of Design Majoring in fashion, as well as interning at Viva, for the past couple of years Danielle has assisted stylists, including myself and Rachel Morton. Her personal style is refined and modern, an aesthetic that shows through in the personal styling work she produces. "I'm trying to create a girl who is free, sensual and at ease.
I never like things that look too worked on — a sense of effortlessness is what I'm hunting for," the 22-year-old explains. "I'm often overloaded in my own life and feel as though my 'dream girl' could be a reaction to this. Looking at some of Rachel's work, in particular a photoshoot the stylist had done in Paris for a local magazine, prompted a then 13-year-old Clausen to want to get into styling.
"Fantasy was always my form of play, so perhaps styling is an extension of this. Stylists I look up to are Jane How, Stevie Dance, Camilla Nickerson, Clare Richardson. The list is forever growing and I admire each for different reasons. I wish I could know more about their elusive processes. I love stylists who work from a place of reduction and aren't afraid to use just one piece in an image. The thrill of the chase!
Finding the right piece or that moment when the model starts feeling like the character I'm imagining. Styling and image-making as a whole is so subjective and I love that about it, it feels endless."
3. Sam Lupo: the mover and shaker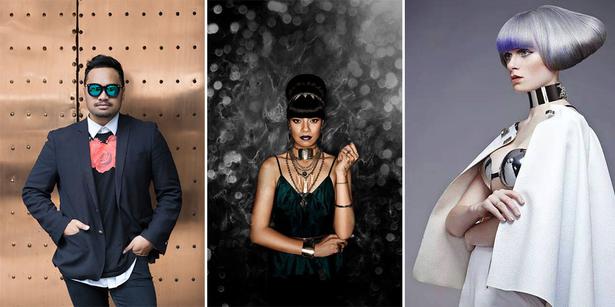 Sam Lupo photographed by Carly van Winkel; Ladi 6 styled by Sam and photographed by Robin Smith; Hair shoot by Sam and Fiona Quinn.
Amongst the romantics and the classics, celebrity styling and working with musicians is just as important and, in many cases, much more lucrative. 31- year-old Sam Lupo, otherwise known as Sammy Salsa, has developed his own signature styling that combines his love of music and fashion. It is an aesthetic not every fashion purist will immediately relate to, but it's one that Sam has managed to make his own, cultivating a loyal clientele that includes some of the country's top recording artists including Ladi 6, Stan Walker and Vince Harder.
"My Mum and Dad had a broad eclectic taste in music and fashion in the late 80s early 90s," Sam reminisces. "Music and fashion go hand in hand so I've always been surrounded by it growing up. My Dad's leather bombers and mesh crop tops and my Mum's double breasted suit jackets really excited me as a kid. Fast forward 20 years later, I feel like I've found an art form that really resonates with myself and my audience."
It makes sense then that Sam is also a big fan of Mel Ottenberg, the man responsible for Rihanna's haute camp look of late. "Styling for me is my voice. You have the power to create something that's inside your head and the audience viewing it can take whatever they want from it. It's about expression, expressing an emotion."
4. Oliver Edward Guyon: the rule breaker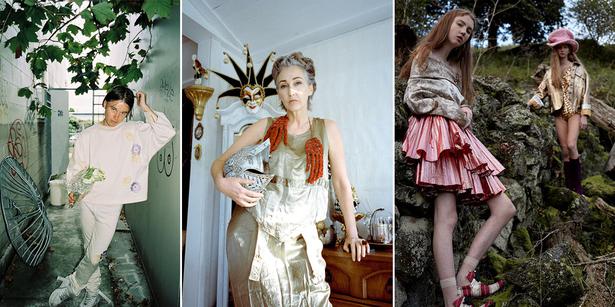 Oliver Edward Guyon photographed by George Rump; Mercy from Unique Model Management by Oliver and George Rump for Le Roy Magazine; Wednesday from 62 Models and Becky from Clyne models by Oliver and Andrei Blidarean.
Twisted and a little subversive, the work of Oliver Edward Guyon is less about what will look ''right'' and more about perfecting that fine line between bad and good taste. It's what makes the work of this 24-year-old exciting. With left of field styling that evokes a strong mood and story, Guyon's work is an extension of his personality.
"Ever since I was a small anxious child clothing has been my way of expressing myself to the outside world. Not much has changed." he explains. "My approach is very process-based and I find inspiration anywhere. I am interested in how I can work with creative parameters such as casting, sourcing, location, etc, as opportunities to create surprising results. I love being able to quickly respond to the contemporary moment and create a fashion image with a unique perspective."
5. Tautahi Subritzky: the purist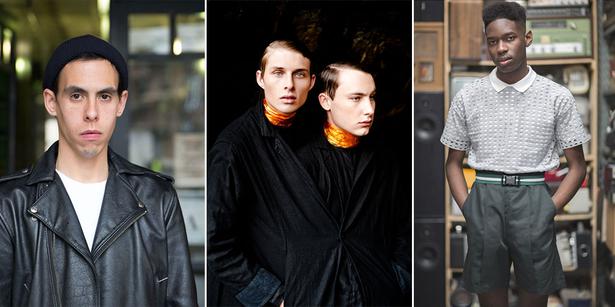 Tautahi Subritzky; David and Cam from Red 11 by Tautahi and Mareea Vegas for Black Magazine; Mikka by Tautahi and Lula Cucchiara for Black Magazine.
Fashion without limits is an ideal 27-year-old Tautahi Subritzky stands by, incorporating an artisanal approach with a dry sense of humour throughout his work. He is also one of the most exciting young local menswear stylists right now. Tau as his friends like to call him, has assisted me on several shoots and he has gone on to do some inspired work of his own, always with a playful sense of imagination.
"When I'm preparing for a shoot, I like to imagine a character and a personality. I try to think, if this person was getting dressed, what would they wear, how would they put it together and where are they going? Working as a stylist, you have the luxury of being able to present fashion beyond the practicalities of day to day life, so why not have fun?"
Tautahi's extensive work in retail and assisting on show production, photoshoots and commercial work has given him a well rounded overview of all aspects of styling that he is putting to good use.
"I have always been enthralled by the fashion industry. As a child I used to beg my grandmother to buy me the latest American Vogue or Harper's Bazaar just to savour all of the imagery. Styling gives me the opportunity to be involved in fashion, in a creative way. I get to work with amazing clothes and accessories, but most importantly, the designers and creative minds behind them."
As for what's inspiring him right now: " We live in such an image-saturated world that I can be scrolling through Instagram and find an inspiring image or be watching a film and be inspired that way. I think stylists are innately visual people and are constantly inspired from what they see around them."
Share this: