Fashion gears up for the luxury goods.com-glomerate
Alexander Fury on the merger between Net-a-Porter and Yoox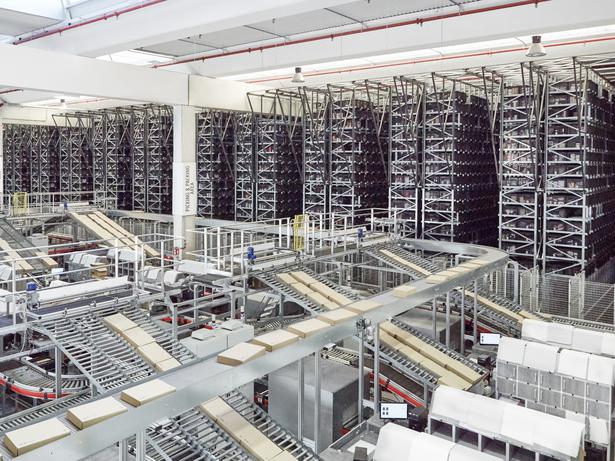 Monday April 6, 2015
Last week, the fashion industry changed for ever.
Maybe. At least, I think it did. I'm talking about the merger between the online luxury retailer Net-a-Porter and the Yoox Group, which is about much more than just a couple of companies trying to make more money. I reckon it's about a lot of rich men, trying to get even richer, by richly dressing rich women. And they now want to do it mostly online.
I think that the ungainly titled Yoox Net-a-Porter Group (how long before they change that moniker to something streamlined, like Kering?) represents the world's first online luxury goods conglomerate. Richemont (which owns 50 per cent of the newly formed company, whose revenue is set to approach £1bn annually) also has stakes in conventional companies, such as the French fashion houses Chloé and Alaia, as well as the jewellers Cartier, Van Cleef & Arpels and Piaget. But this is a bold and brave move in the online arena.
The two companies differ greatly: Net-a-Porter markets itself in a magazine format (it launched its own real-life  glossy, Porter, to capitalise on that perception), while Yoox is, arguably, more nuts and bolts, and less glossy.
However, the really interesting part of Yoox's business is its work for designers: "Powered by Yoox" is a phrase that appears at the bottom of a multitude of designer websites, from Marni to Armani, and a fair few that don't rhyme in between.
"Real life", "conventional" and "in world" are phrases I find myself using a lot here. Because I feel like this merger – of online luxury meeting online luxury – is indicative of a new power at play in international fashion, that of e-commerce. It's not so new, granted – both Net-a-Porter and Yoox were founded 15 years ago – but it's taken a while for fashion's heavy hitters to really get behind it.
Hot on the heels of this merger news last week came the startling announcement that Chanel is gearing up to launch its own e-commerce operation, as early as 2016. It was seen as the final bastion – Hermès, Dior and Louis Vuitton all offer goods online, through mono-branded e-tail sites.
Could this be as significant a shift for fashion as the birth of the luxury-goods conglomerate was in the Eighties? I think so. In the crowded global marketplace, it's one of the few places where there's room for growth: according to consultancy firm Bain & Company, online sales currently represent just five per cent of approximately £162bn spent on luxury goods.
If this venture proves successful, and rakes in profits and consumers, we may be gearing up for the age of the luxury-goods .com-glomerate.
- The Independent
Share this: