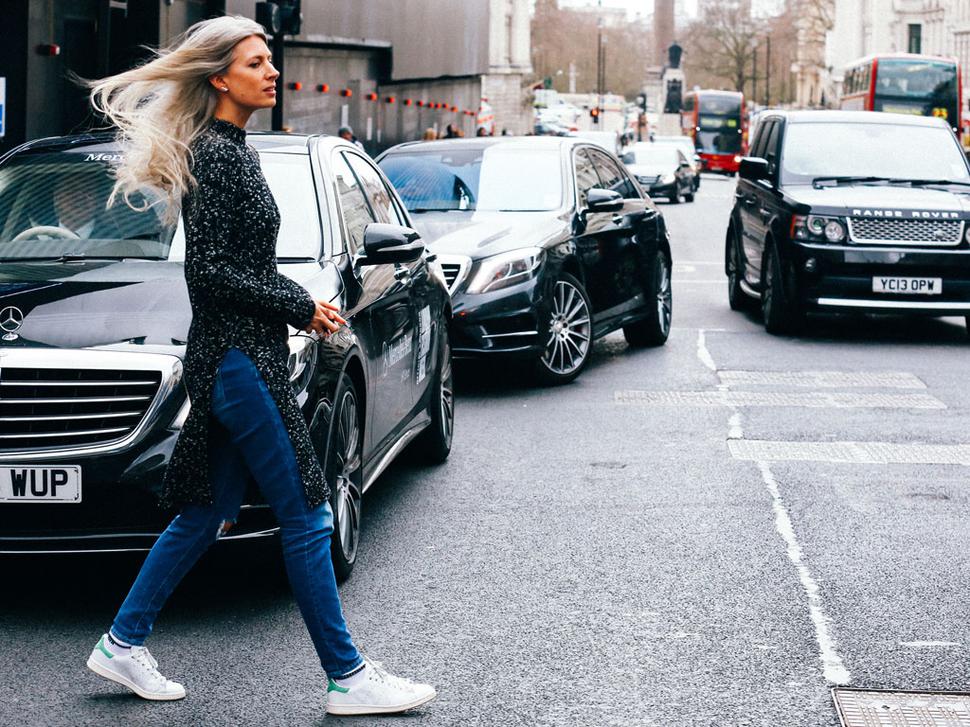 Fashion Olympics
The single most ubiquitous shoe of fashion month didn't have a designer label, nor a five-inch heel
Monday March 30, 2015
The single most ubiquitous shoe of fashion's Olympic Games - the four-city international collection circuit that ended two weeks ago - didn't have a designer label, nor a five-inch heel. It wasn't uncomfortable, for the most part, and it wasn't particularly expensive. Yet it was in the front row of all the major shows in every capital, through sun, snow and sleet. It looked as good on men as on women, and age wasn't an issue.
The most fashionable shoe of the moment, I think, is the Adidas Stan Smith. It has broken my own, self-imposed moratorium on sports footwear for activities other than sports. I like it because it's not jumped-up, pumped-up and overdesigned. It also doesn't appear to be trying too hard - like the man I see at the collections sporting one black and one white trainer, from Riccardo Tisci's sell-out Nike range. The Stan Smith has also been fashionably appropriated: not just by the audience, but by designers. Raf Simons showed versions with his spring and winter collections, recolouring them and replacing the signature triple-stripe of perforations with ones that outlined the letter "R". No muss, no fuss.
Perhaps that's the reason it's also been adopted as said designers' shoe of personal choice - worn by Simons himself and by Phoebe Philo of Celine, both known for their pared down aesthetics. There's a wonderful moment in Dior and I, the documentary charting Raf Simons' debut at that house, when Simons chides a footwear designer and says he hates when women have to walk with the assistance of men, as models frequently have to at fashion shows. So do plenty of the guests, come to think of it.
Maybe that's why I love these shoes so much. Not so much on me, but on other people. They indicate the eschewal of competitive dressing and all that street-style tomfoolery. They're worn by people who are there to get the job done. Looking good is great, too, but it's not the point. That's why I rejoice when I see Stan Smiths on the front row. They mean fashion is taking itself seriously again. Hurrah.
- The Independent
View more from Viva's Insiders' Guide to London brought to you by Toni&Guy
Share this:
More Fashion / The Insiders' Guide to London