On The Cuff
Take an old school styling trick favoured by the likes of Diana Vreeland and Iris Apfel and pile on the wristwear over your sleeves for a bold outfit statement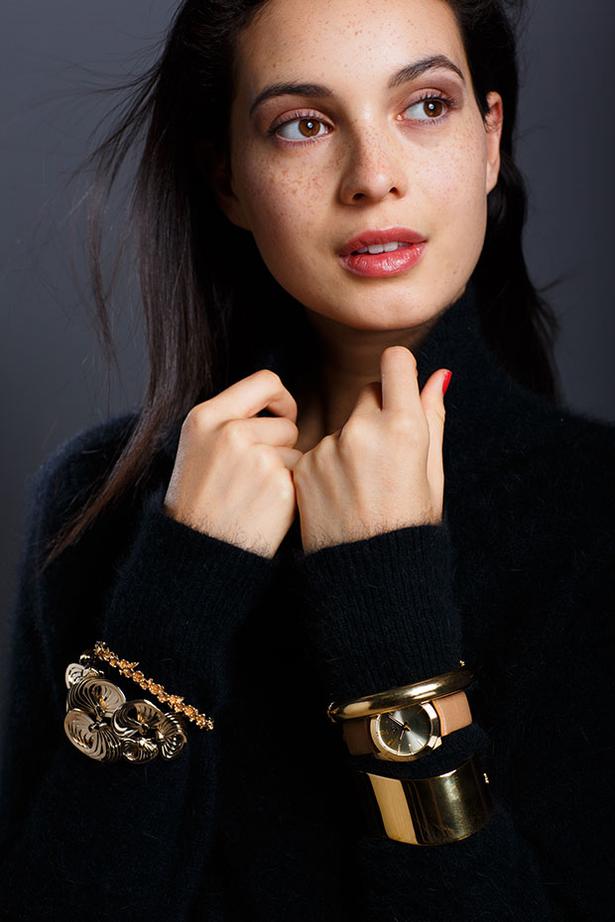 Tuesday June 23, 2015
DYNAMIC DUO
Gregory angora jumper $289. Dior floral gold cuff $1900. Karen Walker 9ct yellow gold wreath bangle $5679. Tous 9ct gold cuff, $740, and watch $395. 18ct gold snap bangle, $6400, from Jems of Remuera.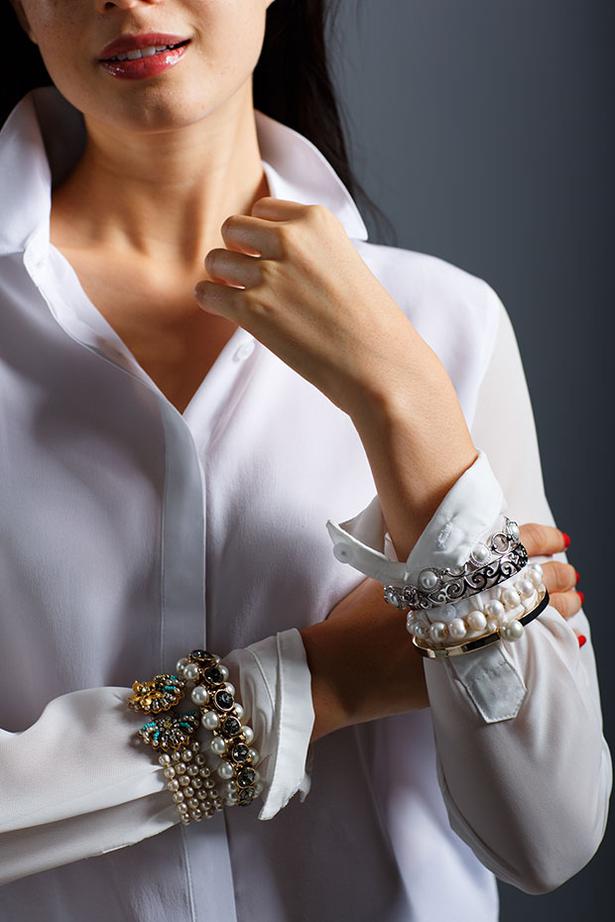 PEARLS BEFORE SWINE
Vanishing Elephant shirt, $190, from Black Box. Miriam Haskell vintage bracelet with jewelled clasp, POA, from Love and Object. Dior pearl and jewel cluster bracelet $1950. Witchery faux pearl bangle $54.90. Kagi silver bracelet, $169, pearl and silver bangle, $149, and 18ct gold plated pearl bracelet $135.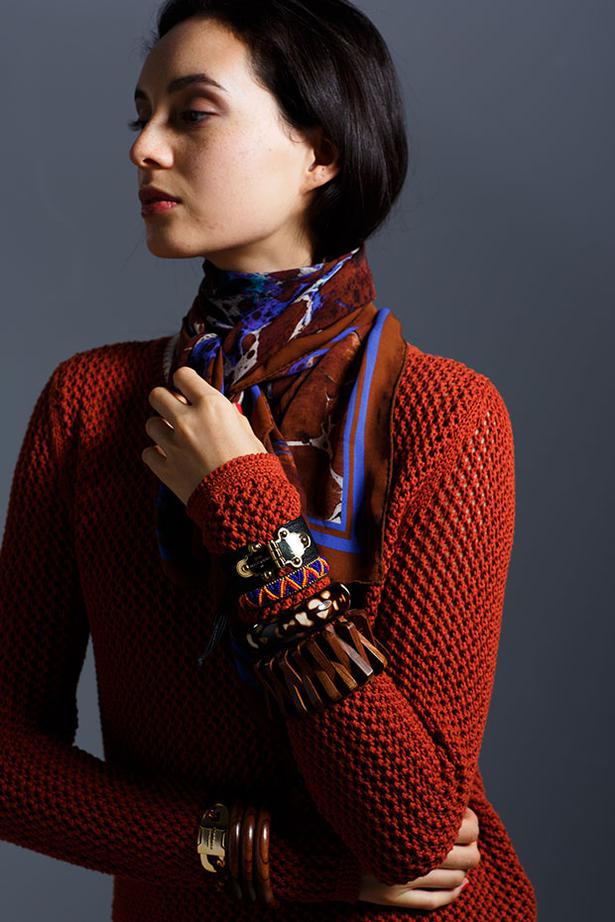 EARTH BOUND
Deadly Ponies silk scarf $185. Karen Walker jumper, $220, and chain bracelet $45. Wooden bangles, $20 for three, large wooden bangles $12.50 each, beaded bracelets, $8.50 each, from The Third Eye. Louis Vuitton leather cuff $624.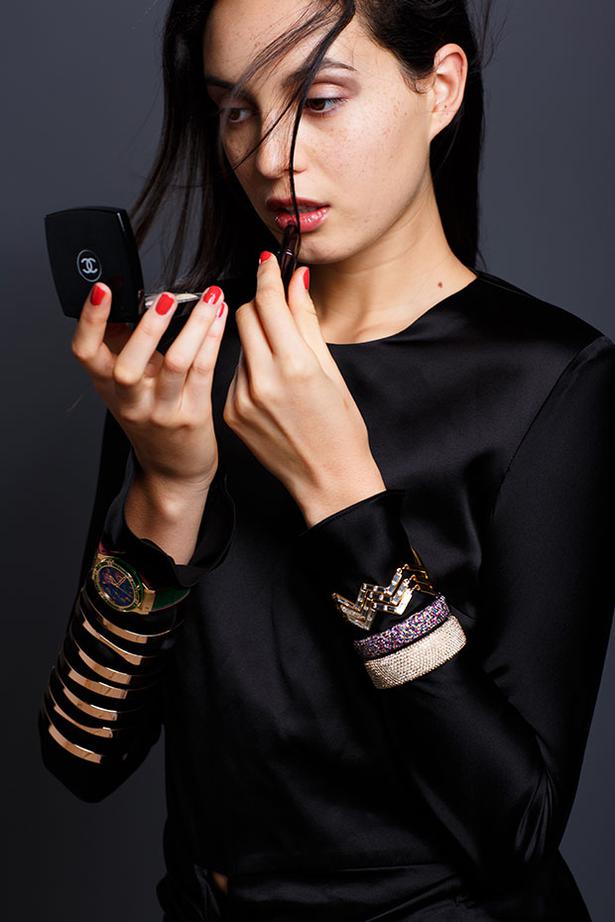 SATURDAY NIGHT DIVA
Camilla and Marc silk top $475. Topshop cut-out cuff $24. Hublot limited edition 18ct rose gold and tsavorite watch, $54,200, from Partridge Jewellers. Lola & Grace bangle $159.90. Tous multi coloured gem bangle $100. YSL 70s gold plated bracelet with faceted crystals, POA, from Love and Object.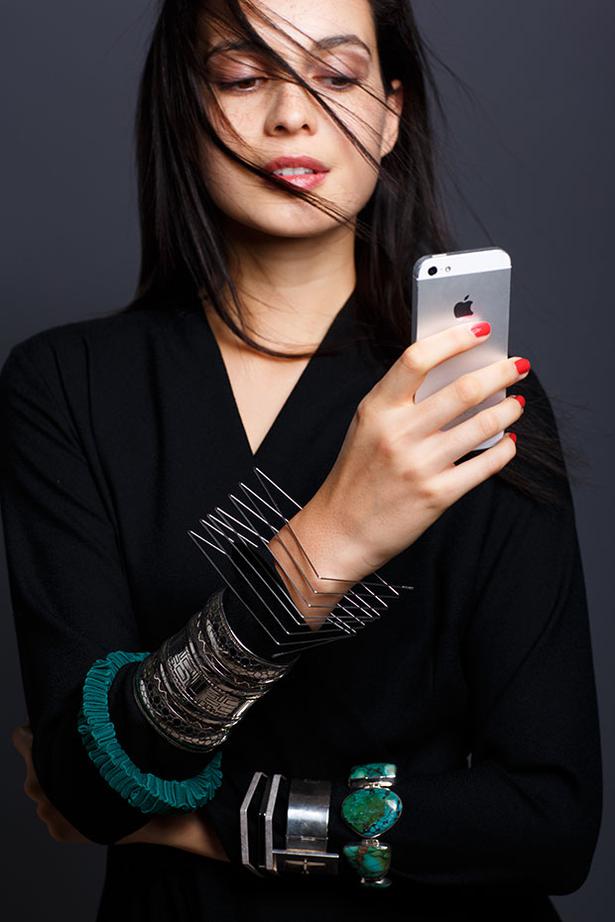 MOVER AND SHAKER
Harman Grubisa tassel tie dress $565. Jess Winchcombe leather bracelet, $170, from Fingers. The Third Eye cuff $20. Marijke De Geoy white gold plated spring bracelet, $565, from Fingers. The Third Eye turquoise bracelet $693. London 1987 sterling silver bracelet, $349, from Jems of Remuera. Topshop hexagon bangles $24 for three. Mimco pouch $199.

STOCKISTS: Black Box, Camilla & Marc, Dior (09) 366 6920, Fingers, Gregory, Harman Grubisa, Jems of Remuera (09) 522 8553, Kagi, Karen Walker, Lola & Grace, Love and Object, Meadowlark, Partridge Jewellers (09) 309 8925, The Third Eye (09) 379 8739, Tous (09) 303 1467, Witchery. Stylist / Dan Ahwa. Pictures / Babiche Martens. Model / Olivia from 62 Models.
Share this: