Paying It (Fashion) Forward
Who says clothes are superficial? As the following initiatives show, dressing up can be a force for good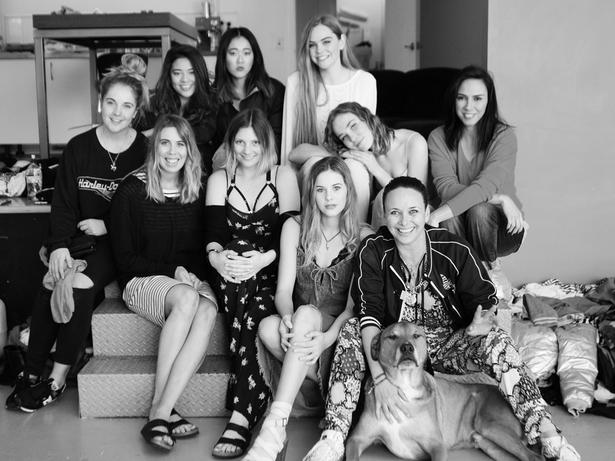 Wednesday Sept. 9, 2015
Amanda Betts knows how to get through to staunch teens — she was once one herself. So when a "tough cookie" joined one of her confidence-building workshops, Amanda told her about her own abusive childhood, the years she'd spent "hustling" on the streets, the two suicide attempts.
"Kids see through bullshit," explains the former model and co-founder of model and talent agency Red 11. "They don't want to listen to some adult trying to teach them unless they're authentic. I share my stories because I want the kids to know you can make something of yourself no matter what you've been through. There are no excuses with me."
A few hours after showing up to the studio in gangster gear, the defiant teen opened up about her troubled home life, and later, happily posed for photos in a dress and heels. Then she posted the glamorous images on her Facebook page. "She was like a completely different person. She got so much positive feedback she was blown away."
Amanda is the mastermind behind Bridge the Gap, a fashion initiative providing young people with experiences designed to help them find their identity. Some on the course are battling eating disorders, self-harm, drugs; others need a boost to their self-esteem.
The workshops touch on everything from deportment to life skills — even on how best to answer the phone. But the key component is learning to look and feel beautiful.
Amanda is constantly on the hunt for clothing donations for the teens, who are then guided on how best to style themselves.
"Anyone can do modelling, but not everyone can use modelling as a platform. And modelling saved my life," says Amanda, referring to the purpose and pride her early shoots gave her, when everything else told her she was worthless. So she gives teens a shot at it, whether it's helping them put together a look for a "transformational" photoshoot or coaching them for monthly fashion shows.
She also takes them on shopping expeditions to teach them to put together an outfit resourcefully. K Rd vintage store Paper Bag Princess is on board, allowing the teens to practise their negotiating skills so they can learn to drive a bargain.
"Confidence only comes from doing," says Amanda. "You can be a passenger but until you're behind the wheel, you'll never know what that cloud nine feeling is like. Once you get a taste of that, you'll go searching for it again."
Since launching earlier this year, she has worked with about 70 teens from various backgrounds, some from affluent homes, others via CYFS, Youth Justice, Care and Protection and Fostering Kids NZ.
Her one-day workshops allow the teens to mix with a diverse group, building their own supportive community.
But their success relies on others. Kingsize Studios, Servilles Academy and Rotary are just some of the contributing organisations, and brands, including Ziera, Federation, Boohoo and Ketz-ke have donated clothing.
Through Amanda's online store, you can buy discounted clothing and accessories — and an entire outfit for $39. The proceeds then go to dressing disadvantaged teens.
"It's not just about looking good," says Amanda. "That's just the first port of call."
• Support Bridge the Gap by visiting amandabetts.com.
READ: Designer Fashion for Animal Welfare Charity Paw Justice.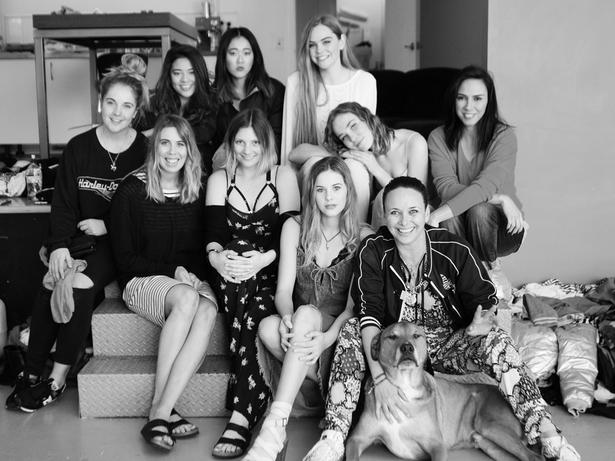 After two years and four rounds of IVF, Louise Clark finally had the baby she'd yearned for. But instead of feeling joy, she lived for months with the curtains drawn, avoiding people.
"Imagine a lion is about to maul you, the intense fear you'd have. I had that level of anxiety, 24/7," she says. "If anyone knew what I was thinking they'd have had me locked up and my baby taken away. You don't even know who you are."
Her post-natal depression worsened to the point she was put on medication and referred to Maternal Mental Health.
With their help, and her mother's support, she eventually came through.
"Just having someone there who might understand, someone to call, was a big help."
The experience left the bubbly telecommunications business owner determined to help others. Earlier this year, she opened The Clothing Collective, a second-hand store in Birkenhead that donates half of its profits to the Mental Health Foundation.
What started with five racks of clothing gathered from friends and family soon snowballed.
Locals poured in with donations. Now the 470sq m shop, which stood empty for seven years after Mitre 10 closed, is an inviting treasure trove, decorated with fairy lights, plants and attractive props.
Although Louise says she's no label-basher, rifle through the racks and you'll find everything from Zambesi to Trelise Cooper, Miss Crabb, Karen Walker, Max Azaria, Karen Millen, World, Salasai and Birger et Mikkelson, most pieces priced between $25-$35. Second-hand furniture is the next phase. "I'm a big op-shopper from way back," says Louise, who is wearing a preloved Helen Cherry top. "I love that funky, cool, relaxed look. I like to mix and match."
While her daughter Billie, now 5, attends school, Louise also runs The Radio Company, selling walkie-talkies, wireless routers and iPhones to commercial production companies. That income allows her to pursue the clothing venture, a "leap of faith" that relies largely on the community.
She's not only been overwhelmed by locals' generosity, but also with the stories customers have opened up to her about — so much so, that one day she says she'd love to have counsellors on site.
"There's a lot of potential and I really want to take this into other communities, simply because of the response. There's too many people suffering needlessly and not getting help.
"We've still got this stigma attached to mental health and I'm really big on talking about it."
• To shop or donate clothing, visit The Clothing Collective, cnr Highbury Bypass and Birkenhead Ave, or phone 0508 DONATE to have items picked up. For more info, see theclothingcollective.co.nz
Share this:
More Fashion / Features & Profiles