Which Fashion Personality Are You?
Individuality is the key this season - see which fashion personality you identify with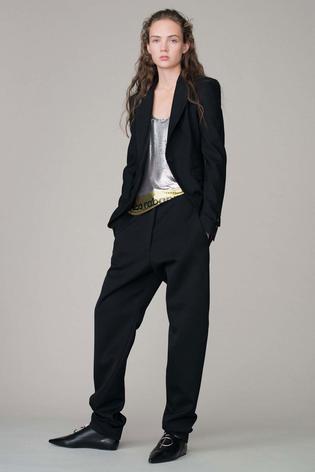 There's a disruption happening in fashion as designers focus on individuality and immediacy — rather than trends. Collections will soon be available to shop straight after they've been shown on the runway, with a myriad of style personalities to try on for size. Who will you be today?
The Futurist
Back to the Future may have predicted the arrival of the hover board, but it also signalled pop culture's ongoing obsessions with the future. A retro eye on what's ahead offers up plenty of freedom to think of what could be. The digital space was explored at Louis Vuitton's Spring 2016 show and Paco Rabanne's shimmering pre-fall 2016 pailette tops paid homage to the brand's retro future obsessions from the 60s. Both brands also looked to the noughties and technology for a timely conversation about how far fashion should look back and how it needs to keep looking forward. Look to new season metallics as a starting point — like Ruby's gold pleated midi skirt or Helen Cherry's futuristic wet look leather skirt suit that would team particularly well with some Blade Runner liner and pointy toed ankle boots from Harman Grubisa.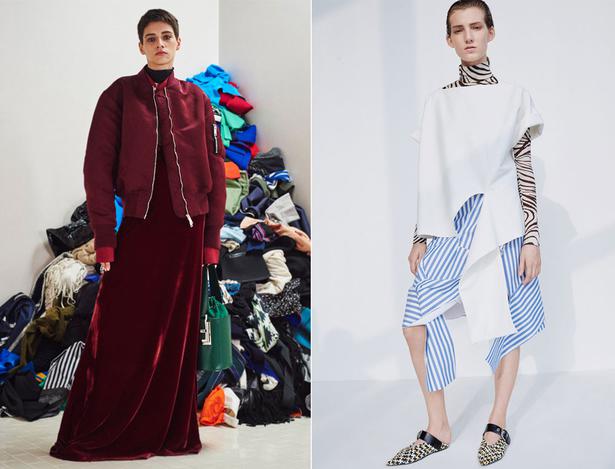 The Street Star
You don't surf and you don't skate, so what's the big deal? That won't stop you from trying on something comfy from fashion's collective embrace of elevated streetwear. There's a splash of athleisure thrown in, but the majority of this look comes from the worlds of surf, skate and Rihanna and Kanye. Yes their style influences go beyond their music: last week both showed collections at New York Fashion Week. Rihanna's Fenty x Puma line captured her 90s haute camp, tomboy aesthetic and Kanye's Yeezy extravaganza made every snap cap wearing fan go crazy. Along with the skatewear influences seen at Gosha Rubchinskiy and the streetwear elements at Vetements, fashion's chic spin on classic streetwear might ruffle the feathers of hardcore fans... But whatever, man. Try the elevated streetwear looks from up and coming local brands such as Modern Manners and Shark Week.
The Deconstructionist
Break it down! Collage T-shirts and artfully askew oxford shirts make you look like you don't really care. Teamed with equally dishevelled hair and some serious liner, it's the type of look spearheaded by brand of the moment Vetements. Although rather than pay a thousand dollars for a denim mini skirt that's been cut from a pair of jeans and sewn back together, upcycle and rework vintage pieces to your heart's content. Other designers that have managed to do the deconstructed thing particularly well are Maison Martin Margiela (of course) and Alexander Wang, the latter fusing his love of sportswear with utilitarian separates with an equally laissez faire attitude for pre-fall. "There's no concept. This is how I see people dress around me," explained Wang after a recent show. Locally Nom*D has cornered the market for clever deconstructed pieces with an elegant winter collection and Stolen Girlfriends Club's patchwork denim skirt is another highlight.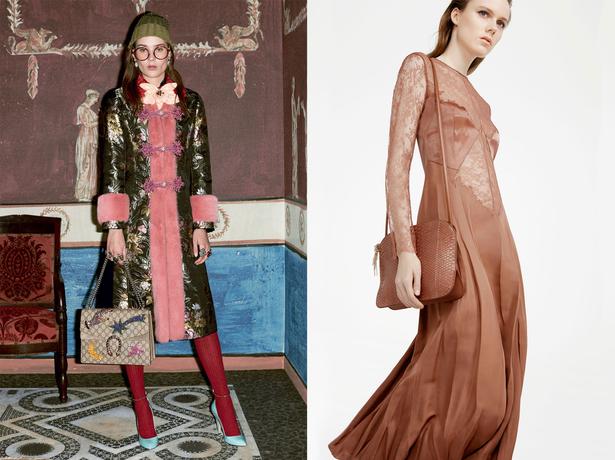 The Eccentric
Can't decide? No problem. Throw it all on and see what happens. A magpie approach to dressing might just be the best way to remedy the what-the-hell-do-I wear issue. In three words? Gucci, Gucci, Gucci. If you haven't heard already, the house has made a dramatic turnaround with its creative direction under Michele Alessandro, who's baroque romanticism through a nostalgic lens has given new life to estate-inspired dressing. Spectacles, mid-length skirts, kooky prints, furniture fabrics, it's all there. It's a styling nightmare for most, but when done right, it can look great. Try out Kate Sylvester's floral separates, Helen Cherry's printed silk pussy bow blouses and a fluffy leopard print cardi-cum-jacket from Ingrid Starnes. Just add beret, spectacles and an equally erratic persian cat in your clasp handbag for full effect.
The Sweetheart
Some things never go out of style, and primly sweet dresses and gowns offer a welcome alternative to a season dominated by casual dressing. Thankfully there's still a raft of hopeless romantics out there, sticking to their knitting and banking on pretty. Lace dresses, peach tones, lightweight organza skirts and billowing maxi dresses were seen at both Altuzarra and Nina Ricci's pre-fall offerings. Try a sugary sweet pink blazer from Jane Daniels over a white silk blouse and light colour denim jeans for a wearable, everyday take on the look. You also can't look past the pink faux fur trim-utility jacket from Gregory: worn with a delicate lace dress, it plays on fashion's favourite fall-back: hard vs soft.
Share this: