Four Ways to Prepare for Fashion Revolution Week
Get ready for Fashion Revolution Week with these suggestions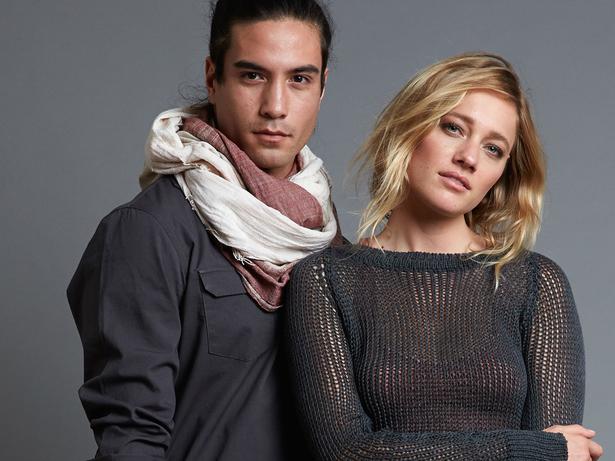 Wednesday April 19, 2017
Fashion Revolution Week is coming up quick from April 24-30, with the aim of reminding consumers they don't have to compromise on ethical standards for stylish clothing.
The sustainability-focused global project uses the hashtag #whomademyclothes, encouraging people to question the factory working standards of the fashion labels they buy from. In New Zealand there will be events in Dunedin, Christchurch, Nelson and Auckland; including a clothing swap and a movie screening. Visit fashionrevolution.org to find out more.
Here are three more ways to get ready for the week:
WEAR: The earthy tones of this hand-spun scarf from We-ar ($185, ph 09 378 8140) come from being dip-dyed in a pigment made from plant parts such as fruit skins and tree clippings. The brand prides itself on being a B Corp fashion label, meaning that they meet the highest standard of social and environmental performance.
DO: Organised by New Zealand-based group Conscious Layers, The Haulternative Party & Dialogue is a fun and free night out that celebrates clothing items with sentimental value. Bring along a well-loved piece of clothing and the story behind it to share. Eco Matters Environment Trust, 1 Olympic Place, New Lynn, April 26, 6.30-9pm.
REVISIT: Refresh yourself with stories from our archive: in 2015, weinterviewed Carry Somers, the co-founder of Fashion Revolution Day, and last year Courtney Sanders, of the ethical store Well Made Clothes, shared her tips for shopping more consciously. Renowned environmental journalist Lucy Siegle's piece on the impact and ethics of wearing leather is a must-read, as is her guide to cleaner cotton. And for a balanced look at fast fashion's sustainability initiatives, read our story taking a closer look at H&M's new Conscious collection.
FOLLOW: Eco stylist Faye De Lanty (@fayedelanty) is constantly sharing photographs of her outfits on Instagram, with trend-inspired DIY on pre-owned clothing pieces that will have you inspired to hit the opshop.
Be inspired by the good things in life. Sign up now to receive emails from Viva, and twice a week you will be sent the latest news, profiles, videos, fashion shoots, competitions and more.
Share this:
More Fashion / The Latest