The Fashion Rules to Break This Season
It's time to break the rules and lift the spirits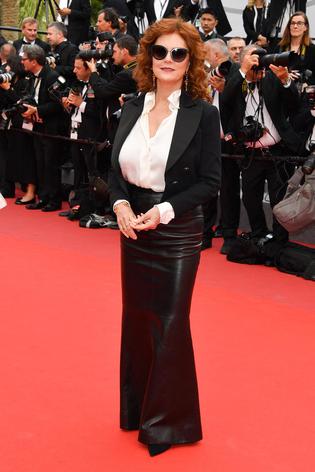 Have you noticed how science and men's health experts have become practised dispensers of vice validation? You know the kind of thing: eating your weight in chocolate will provide enough anti-oxidants to power you through the inevitable onset of type 2 diabetes; beer is good for your heart; gym avoidance challenges the body's status quo and may be a positive boost to fitness, etc . . .
Well, two can play that game and it seems only fair that fashion, with its gridlock of dos and don'ts, should be subjected to a similar process of close examination. Warning: the following may challenge your faith in the fashion orthodoxy.
1. STILL THINKING YOU'RE 27 IS THE KEY TO JOIE DE ME
Not 22 (still wearing hotpants and bargain-bin grunge). Not 25 (haven't sussed out the work thing yet) . . . 27 is a key marker on the style journey. You're beginning to understand what suits you, acquiring tastes that mean you're saving for considered purchases rather than fritter splurging, and ready to ditch the ironic nail art. But you haven't lost your sense of adventure.
This isn't about being delusional, but optimistic. You may have to forgo the crop tops a 27-year-old may still conceivably wear. But women who — give or take — aren't afraid to challenge the norms of 40- or 50- or 60-year-olds are the ones who most often look most comfortable in their skin.
For all their risk-taking, you rarely, if ever, see Naomi Watts, Emmanuelle Alt, Susan Sarandon (pictured above), Lauren Hutton or Charlotte Gainsbourg getting their style wrong, age-wise, not least because through years of experience they have refined the details. Remember, too, that occasional slip-ups are better than sinking quietly into that so-called safe haven of greige.
2. STICKING TO THE CLASSICS CAN STILL BE EXCITING
Even something as seemingly straightforward as pearls can present all kinds of interesting detours. "People take it for granted that pearls will cast a glow on their skins," says London pearl specialist Chrissie Coleman Douglas, "and if you get them right, it's true. They're an instant facelift. But most people end up with the wrong shade of pearls."
That doesn't mean you can't have the colour you want, but that you need to look at its undertones. No two grey pearls are identical. Skins that tan easily look best with warm shades — white pearls that sit at the creamier end of the spectrum, dusty pinks, dark foamy greens.
Redheads look sensational with deep olives and frosty whites, whereas a dark-haired, dark-eyed and pale-skin configuration calls out for green or pink overtones. It's only when you try on subtly different tones of the same colour that you see what she means. Once you have, there's no turning back.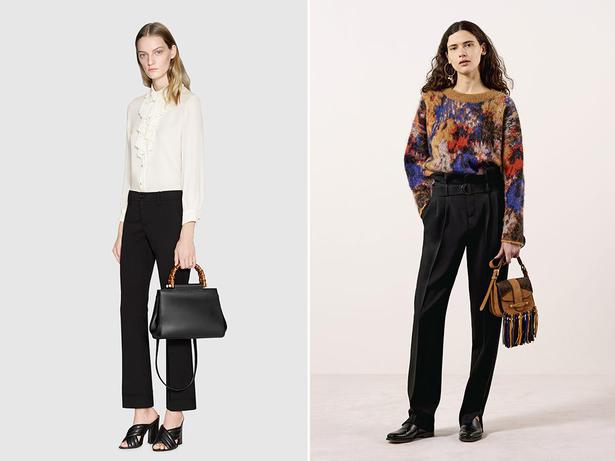 3. BAG FETISHES CAN REAP THEIR OWN REWARDS
You cannot move for bags, yet find yourself lusting after the latest Fendi. This is only a problem if you can't bear to part with the ones that no longer bring you joy, the ones stuffed in the furthest recesses, the ones that are falling apart.
In this case, head straight to a consignment store like Tatty's or Recycle Boutique. Be ruthless. You can always recall them if you're swamped with seller's remorse. But you probably won't, once the money starts coming in. With the proceeds you can then buy yourself the bag of your (current) dreams.
Make it a (vintage) classic that holds its value reasonably well, such as Gucci's Bamboo (pictured above), or brush up on the flourishing market of nicely made, imaginatively designed bags in the $500-$800 range. Currently worth exploring are Little Liffner, Building Block and Danse Lente, all on Net-a-porter.com
READ: The Bag You Need This Season
4. REPEAT BUYING? WHAT'S THE PROBLEM?
Practice makes perfect. Provided you're constantly honing your knowledge and raising your game, it doesn't necessarily matter that you have a wardrobe full of trousers, provided you wear them all and there's a variety of current shapes, from curve-flattering paper-bag waistbands to skinnies.
Whatever your peccadillo, work it until you are the definitive guru on the subject. Then set up a web-blog/ Instagram account/WhatsApp support group and make a fortune selling your own brand of the world's most flattering trouser shapes. In the meantime, key trouser purveyors to look for include Mih for denim, Maje, Me+Em, Vanessa Bruno (pictured above), Topshop Unique, and For Restless Sleepers.
READ: How to Simplify Your Wardrobe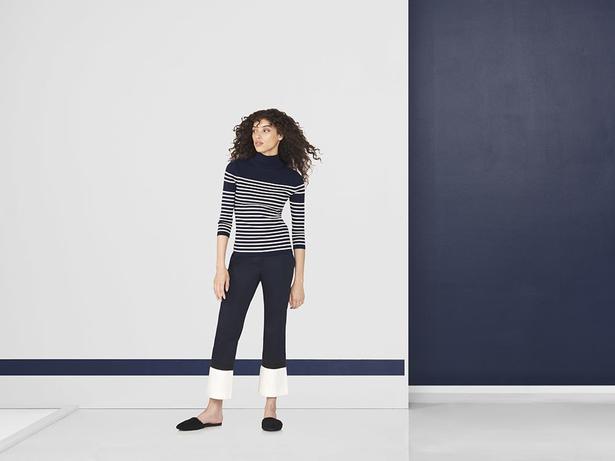 5. A DAILY UNIFORM OF GREY, NAVY, BLACK AND WHITE IS NOT BORING
At least it all goes together, and when you eventually branch out into red or yellow, as the laws of colour gravity dictate you will, they will pop. Consider dripping olive, maroon and baby-blue into the mix. Or break things up with stripes, trims and textures.
For a lesson in how to work a tight palette to maximum advantage, look at Lalignenyc.com (pictured above). Set up by two former American Vogue fashion editors and Rag and Bone's ex-business developer, its clothes and imagery are a masterclass in the edited rainbow.
READ: Our Favourite Outlet Stores Around Auckland
6. GOING "MAD" IN THE SALES CAN BE GOOD FOR YOUR WARDROBE.
Okay, we should probably define crazy. In this context it means falling head over heels (not literally, that isn't chic) for an item that doesn't obviously fit into your meticulously constructed spreadsheet of requirements. Wardrobes, and for that matter personal style, thrive on micro doses of spontaneity and unexpectedness.
If your object of desire is something you have always found beautiful and life-enhancing — a heavenly ball of tulle, the world's most fluttery floor-length dress, an exquisitely embroidered vintage kimono — chances are you will continue to love it for the rest of your life, and find a way to wear it.
Even if you don't? Amy Smilovic, the smart, in every sense, founder and designer of the label Tibi, recently said she had yet to wear a Loewe dress she bought this year, but that the sight of it in her wardrobe brought her daily pleasure. I don't have that kind of space, but I know what she meant. We could probably all use a little creative anarchy in our style matrix.
— The Daily Telegraph
Share this: