Get To Know Patrick Paredes, Fashion Stylist & Street Style Muse
We talk to the young creative about the New Zealand industry, personal style and his future in fashion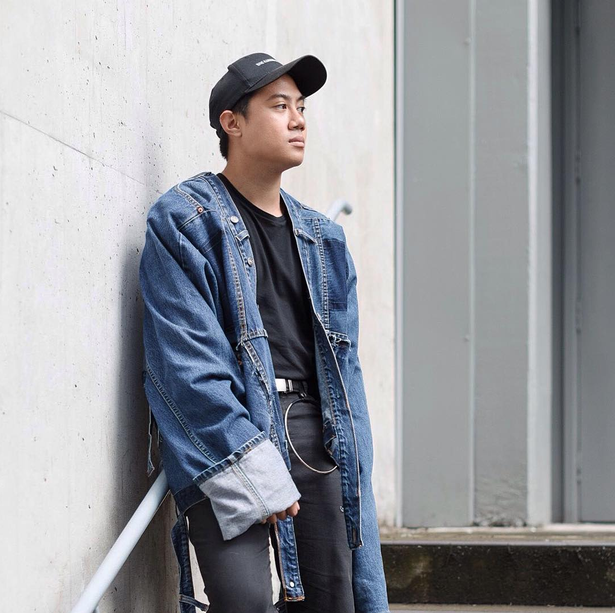 Thursday July 12, 2018
Patrick is part of an Auckland-based fashion community of photographers, designers, stylists and models. He first began styling while still in high school and was named the winner of last year's Mercedes-Benz #MBStarStyle Instagram competition, which saw him recognised as a New Zealand fashion muse.
Tell us about what it's like styling in New Zealand. What challenges do you come across?
I've been working on some editorial work here in New Zealand, the community here all work extremely hard — from the designers, photographers, to makeup artists. I've noticed that everyone in this industry has this incredible hunger to push their limits in order to create beautiful images and work. I think a challenge would probably be explaining what the role of my job even is, every project and shoot is so different and involves different parts of my skill set. I believe it's important to have your own identity to separate your work from everyone else, and it's a lot tougher than 'choosing what looks cool'.
READ: Get To Know Esther Ng, The Designer Behind Global Brand Prix Workshop
How would you describe your personal style?
When thinking about it seriously, I feel like I don't really have a 'personal style', I just have many moods and dress accordingly. My wardrobe ranges from Saint Laurent to Rick Owens to Balenciaga. A lot of my outfits don't really make sense, I love pushing boundaries and dressing ironically 'bad' because it's fun. I think that's how fashion is right now. As much as I love styling myself in the clothing of the designers I admire, I'm probably a lot better at styling other people.
Who or what inspires you?
It's always inspiring to read well-written articles from fashion publications. I'm a visual learner so I watch a lot of runway shows, scroll through my social media feeds, and subconsciously get a lot of inspiration there. Something that I do frequently is incorporate ideas that annoy me or even make me uncomfortable. Knowing that discomfort is the precipice of change I knew that if I was provoked, everybody else would be too. I end up taking all of these things I see and turn it into something interesting in my head ready for my next project.
What did it mean to win Mercedes-Benz's #MBStarStyle last year?
 It's nice to be recognised for the things you've done, especially because my interest in fashion and styling began when I was in high school where I didn't have a lot of time, money, or connections. Having one of the world's most recognisable luxury brands and official sponsor of Fashion Weeks worldwide choose me to somewhat represent New Zealand as a fashion muse was an unbelievable feeling and milestone in my life.
READ: Meet Shay Minhinnick, The Auckland-Based Creative Doing Fashion Her Own Way
What are you working towards?
I'm always looking for a new challenge but my current focus is fashion designing. It's not something completely new to me, but compared to my experience in styling it's basically like beginning from scratch. Learning it feels really refreshing. It's currently an independent move, but I'll definitely work towards doing big things in the future with my design work. I've got a great support system around me, especially from the people I've met in the fashion industry through styling, and I'm so thankful for that.
At the moment:
I am watching — VICE documentaries
I am reading — Managing Oneself by Peter Drucker
I am listening to — Nav, John Mayer, Slipknot
My lockscreen is — Ratatouille overlooking Paris
My favourite spot is — Anywhere with good food
Share this: