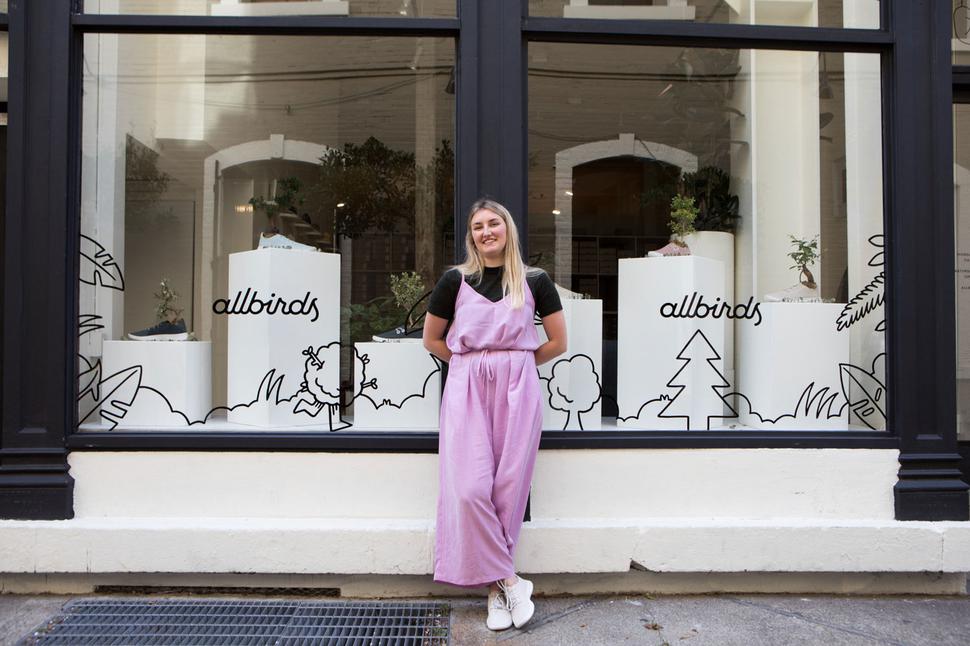 Rising Fashion Talent April Gourdie Is Creating The Next Generation Of Knitwear
We catch up with the young textile design graduate as she continues her fashion journey in San Francisco
Tuesday July 17, 2018
April Gourdie's knits are nothing like your grandma ever made. Think punchy colours and quirky doodles on voluminous silhouettes, all created using digital technology.
"Colourful, nostalgic, and straight out of a toy box," is how April describes her design aesthetic. "I love to experiment with crazy shapes and volume but the textile is always the most important."
READ: Meet The Next Generation of International Fashion Talent
The Auckland University of Technology graduate's collection 'Playtime Download' took to the runway at ID Dunedin's Emerging Designer Show in May, winning the Viva Editorial prize against over 40 other rising international fashion talents.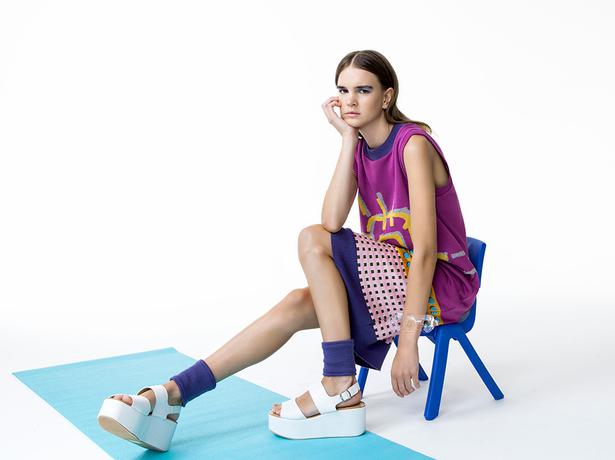 Her knitted ensembles stood out both visually and in terms of construction, each one made with a digital software called Shima Seiki. "I'm able to design and create my textiles virtually and then make them into garments, with the exact yarns, colours and aesthetic I want," she explains. "Like 3D printing, digital knitting lets you rapidly prototype ideas. You end up with a very tangible and tactile product much quicker."
April majored in textile design but only started going digital in her final year. "The creative possibilities are endless for creating textiles from scratch," she says. Although textiles and "treating fabric like a canvas", has always been the first point of inspiration for the young designer.
In January of 2017 April was selected for a Prime Minister's Scholarship travelling to India for five weeks on a textile study tour with a focus on sustainability in the industry.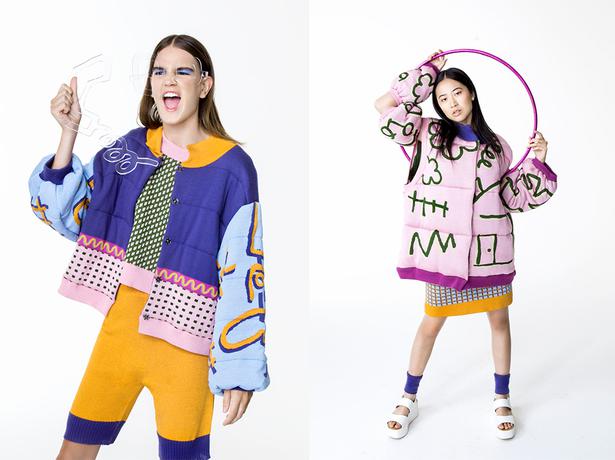 Based in Delhi and south India the team of 20 university students visited fashion houses, design studios and knitting and weaving factories. April remembers the stark differences in the rich colours of textiles in each region.
READ: The Local Designers Embracing The Slow Fashion Movement
"It often depended on how naturally colourful or barren the area was as to how much colour would be in their textile production. I love working with and wearing lots of colour so it was liberating to see how people expressed themselves in the abundance of textiles they would surround themselves with."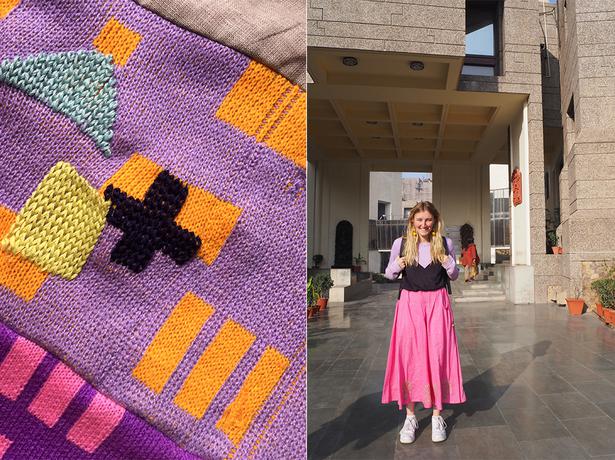 April hopes her modern treatment of garment making will be a point of difference in the tough fashion market. "Using technologies like digital knitting opens up a lot of opportunities for innovation," she says. "It was really encouraging to see textiles being celebrated in the international line-up at ID Fashion Week."
The textile fanatic is currently learning even more with the team at Allbirds in San Francisco after being selected for a 12-month design internship following a programme placement from AUT. The New Zealand-founded shoe company, with headquarters in the historic and hip neighbourhood Hotaling Place, uses superfine merino wool for its signature casual shoes and sneakers.
"Their shoes celebrate simple, contemporary design while keeping sustainable material innovation at the forefront," says April. "It's really exciting to be at a young company carving a reputation in sustainability in one of the most competitive markets of footwear."
She was immediately drawn to the on-site industrial knit technology used to construct the uppers of Allbirds' shoes. "There's so much to explore with this type of knitting technology when it comes to shoes. At Allbirds, it's exciting to see it being used to celebrate simple design, especially in a market of heavily detailed and over-designed products.
Knitting also allows materials to be used that offer benefits to the wearer like breathability, softness and comfort," she says.
READ: How Local Label Maggie Marilyn Is Taking Ethically Made Fashion To The World
The start-up was co-founded by ex-All Whites star Tim Brown, and there are plenty of other Kiwis to keep April company while overseas. "Allbirds is like a big family: its roots always reminds me of home," she says.
She wants to continue down the textile track in the future, she says. "It would be great to keep exploring the big wide world and embrace more international opportunities. I hope to always be exploring textiles and new technologies. I would love to end up with my own brand or company one day too." 
APRIL'S TOP SAN FRANCISCO PICKS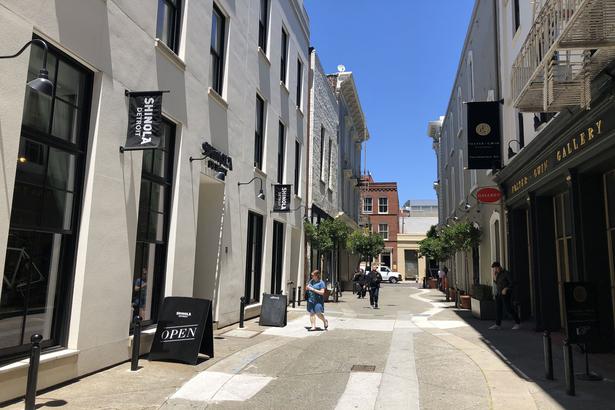 1. HOTALING PLACE
This is right by the Allbirds HQ as well as the San Francisco store. When we spend so much time inside it's nice to relax outside in the alley which gets a lot of sun but is always
pretty quiet.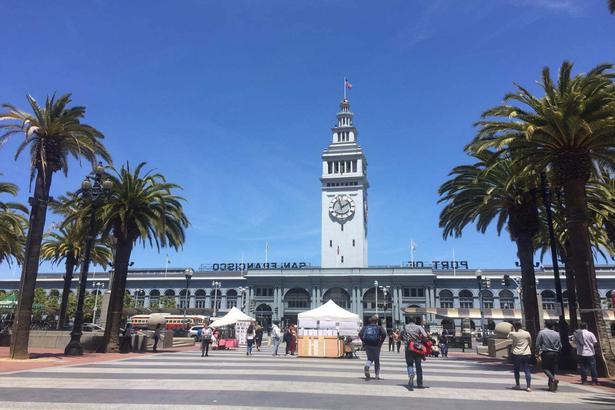 2. FERRY BUILDING
Groups of us from work will often walk across to the Ferry Building for after-work food and drinks as it's only five minutes away. It gets incredible sun and is right on the water.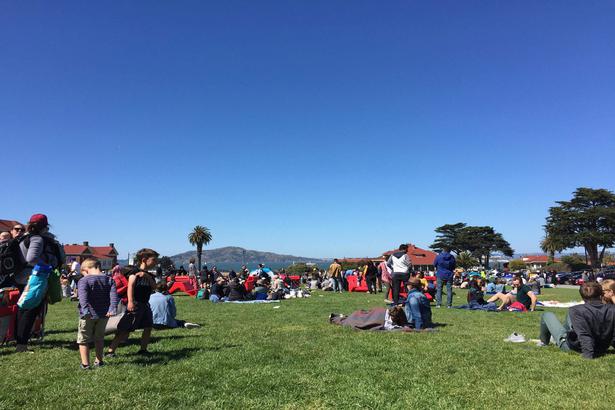 3. PRESIDIO PARK
This big park is close to my house and connects to the Golden Gate Bridge. Every Sunday there is a big food truck picnic called Off The Grid and it's great to go grab some food and hang out in the park with friends.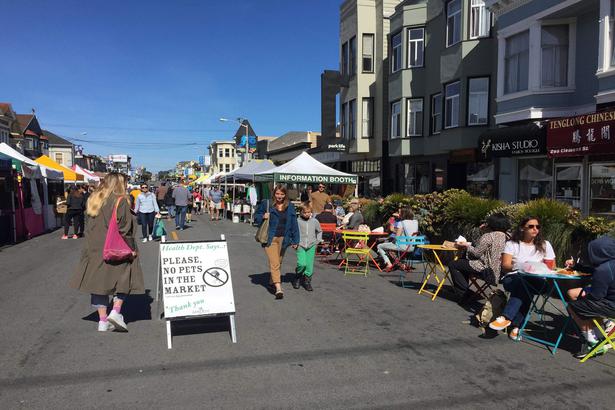 4. CLEMENT ST FARMERS' MARKET
Just a block away from my house, this Farmers' Market is always nice to walk through even if I don't get anything. There's always great fresh produce and food.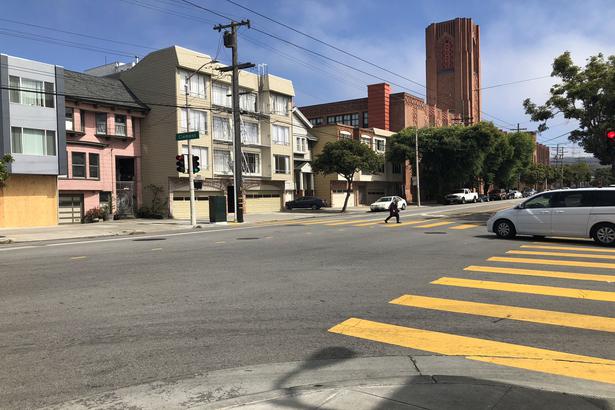 5. INNER RICHMOND
This is the neighbourhood I live in, which has some of the best food in San Francisco along Clement St, with the Presidio and Golden Gate Park at either side. 
— Visit: Aprilgourdie.com @bestbefore_apr95
Share this: